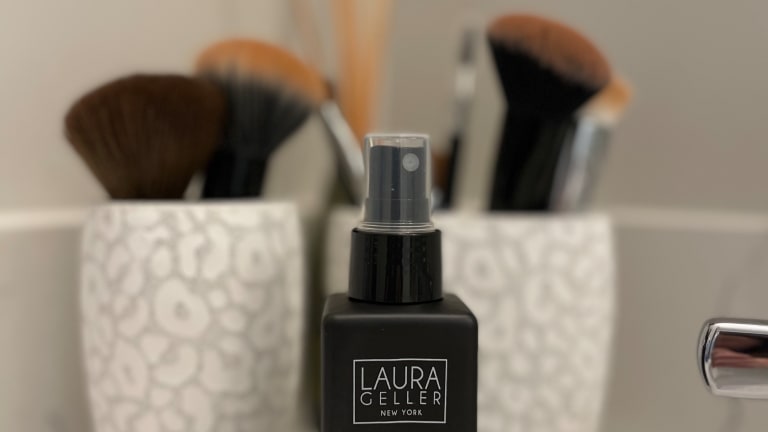 Cleaning Up Your Makeup Habits
With three simple cleaning steps in place, your skin will look fabulous all year long.
Most of us are keeping our beauty routines pretty simple this year. Since it's the year of staying in (well, at least until those vaccines roll out), I'm more focused on skincare than developing complicated beauty routines. One of the things I'm getting better about is cleaning the makeup tools I use every day. Yep, cleaning up my makeup habits is one of my few beauty resolutions this year.
Related: The best eye cream
My resolution is to not be lazy when it comes to my beauty. I'm going to keep it simple and as clean as possible. If there is anything we've learned from this past year, it's that germs are not our friends. With three simple cleaning steps in place, your skin will look fabulous all year long.
Step 1: The Big Clean
Before we get into the deep clean mode, the first step is to toss expired makeup and makeup you don't use any longer. Did you read Magic of Tidying Up? Well, let's make some magic happen. This is going to go a long way to keeping things clean. I added a few drawer organizers to help declutter the handful of beauty products I use everyday. I stashed my "special occasion" makeup under the sink cabinet in a pretty organizing pouch. 
Momtrends Tip: Mascara is one of the beauty products that really matters. Old flaky mascara isn't going to do you any good. I take a Sharpie marker and label when I open a fresh tube. It lasts about three to six months and then I replace. 
Here are Three Makeup Organizers to Try
Step 2: Better Daily Habits
Rather than rely on a big clean a few times a year, I'm getting into the habit of a daily clean up. When I use tweezers or my eyelash curler, I swipe them with a little alcohol after each use. 
For my bronzer and blush brush, I use the makeup remover wipes or the Laura Geller brush cleansing spray.
Step 3: Schedule Deep Cleans
If you've noticed sudden break-outs on your face, it might not be your mask. It could be your makeup brushes. It might be time to suds up your makeup brushes. If you are doing a daily wipe, then you probably only need to deep clean your brushes monthly. When it's time for the deep cleaning, suds up your brushes with a gentle shampoo or facial cleanser. I got fancy and bought this elf brush cleaner with charcoal. Whatever you use, the key is in the rinse!  Rinse well, until water runs clear and leave to dry flat on a clean cloth.
With a few systems in place, your beauty routine will be as flawless as your makeup. Remember, less is more. When you only keep what you love, you'll have a lot less to organize and care for. 
MORE BEAUTY FROM MOMTRENDS?
PIN IT!
Use Pinterest to save your favorite beauty finds. Be sure to follow our Beauty board here.