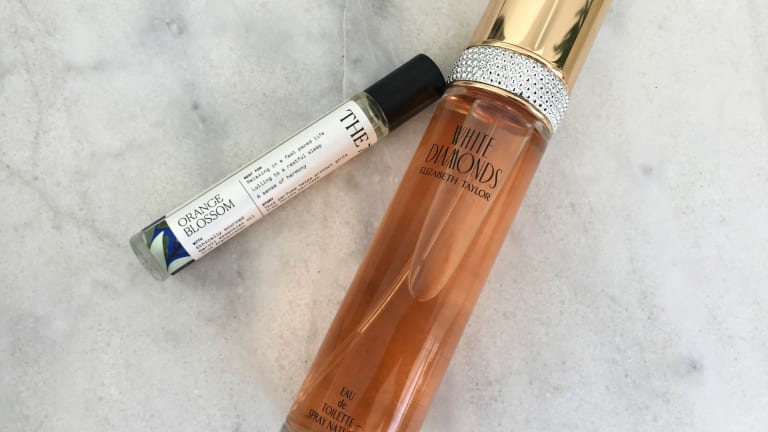 Bring Back Memories with Fragrance
The power of fragrance can't be equaled...
Did you know you can bring back memories with fragrance? I'm sure it's happened to you a time or two. Do you ever catch a whiff of something that instantly transports you back in time? The power of fragrance is an incredible thing. It infiltrates your mind, ready to be bring back memories in a moment. There is actually a whole science behind why scent is so powerful, but being that I am no expert, I'll leave you to check that out for yourself. Just trust me when I say, that a familiar scent can bring you comfort when you need it the most. So, let's talk about how to bring back memories with fragrance...
Bring Back Memories with Fragrance
I've actually been doing this to remind myself of some good times lately. You see, my great grandmother has been having a tough time health wise and as we look at her life winding down, I've been trying to remember all the precious moments we've spent together. No scent reminds me more of my Nonnie than Elizabeth Taylor White Diamonds. This glamorous floral fragrance has been her signature scent for as long as I can remember. Any time I smell it, I think of her. So, every now and again I'll spritz a bit in the room so it feels like she's there with me. I'm sure I'll be doing the same thing for many years to come. And I love that a portion of the sales of this fragrance go to The Elizabeth Taylor AIDS Foundation. Liz was as kind as my Nonnie is.

Another way I've been trying to bring back memories with fragrance is by wearing The 7 Virtues Orange Blossom Rollerball. My bestie ALWAYS had a rollerball fragrance on hand when we went out on the town in our younger days and yours truly ALWAYS borrowed it. Bwah! Now that I have my own in my makeup bag I feel all grown up. Hahaha. And it reminds me of her every time I put it on. We actually get to see each other a fair amount considering we live thousands of miles apart, but not as much as I'd like. So, this is just one of my little tricks to feel closer to her. And the fact that it's hypoallergenic and made from organic essential oils means I don't have to worry about my sensitive skin when I'm walking down memory lane!
So, if you've been missing someone too, I urge you to pick up a scent that will bring you back to the happy times you've spent with them! Bring back memories with fragrance...it's so simple, yet so effective!
And for more beauty tips and tricks check out how we get whiter teeth from home!
We were not paid for this post. We did receive samples and this post contains affiliate links.