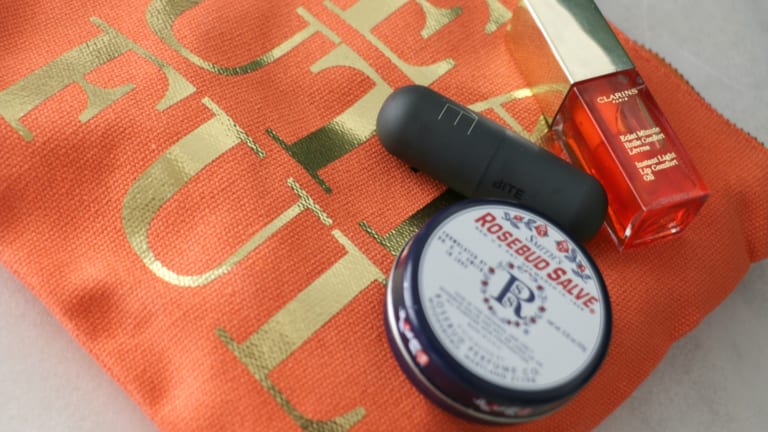 Publish date:
The Best Ways to Moisturize Your Lips
Keep your pout hydrated this winter...
If there was ever a time to moisturize your lips, it's the winter. And with this winter being a real doozy, it's important that we keep our lips good and hydrated. Because, let's face it. The dry flaky look isn't a good look. Whether you're still rockin' deep, vampy lip shades or you've decided to move on to something brighter, the one thing you need to start with before you put on your lipstick is a set of smooth lips. So, let's talk about the best ways to moisturize your lips!
Here's the deal on how to moisturize your lips this winter...
First, you want to exfoliate your lips. I'm a bag fan of whipping up my own DIY lip scrub. You can also use a terrycloth towel or toothbrush and a bit of lip balm to slough of that dry skin too. The key is to get rid of all that flakiness, then you can maintain your soft pout by using the go-to lip balms and moisturizers that I'm going to share with you!
My favorite lip moisturizers...
Smith's Rosebud Salve: This classic balm has been found in girls' makeup bags forever. And there's a reason so many of us consider it a go-to. It feels simply heavenly on and has a lovely, subtle scent. I've even been known to just wear that and nothing else on my lips some days. 
Clarins Instant Light Lip Comfort Oil: You can wear this moisturizing oil on its own too. Not only does this lip oil treat and moisturize your lips, but it leaves behind a bit of color and makes your lips look fuller! How's that for a killer multi-tasker?!
Bite Agave Lip Balm...If you're looking to repair and restore your lips' natural texture, this balm is for you. Plus, you don't have to worry about parabens, sulfates, or phthalates! And did I mention that it functions as a primer? Use it before you slick on those BOLD lip colors!
Try these ways to moisturize your lips NOW and you'll have smooth lips in no time! 
We were not paid for this post. We did receive samples and it does contain affiliate links.