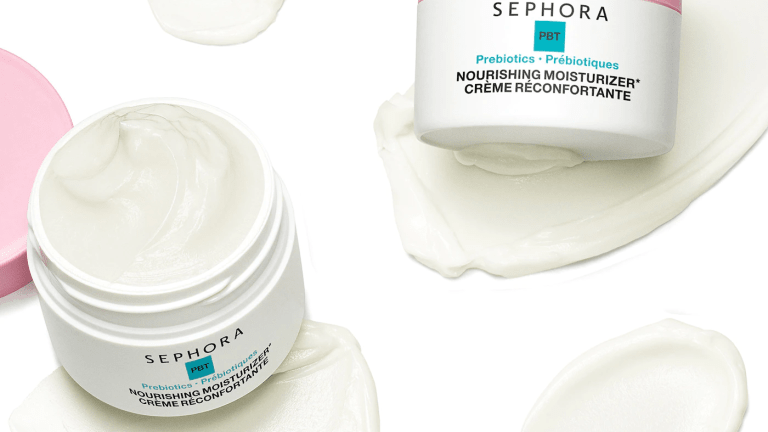 Momtrends MVP'S: The Best Sephora Finds for Moms on the Go
A round up of some of our favorite Sephora products for busy moms.
Sephora has long been one of my favorite one-stop beauty shops. Not only does it carry pretty much all my favorite beauty brands, but their Sephora branded products are pretty darn fabulous too! Plus, these exclusive products come at great price points so you can splurge in other areas of your life. I promise you won't have to splurge on any of our favorite Sephora finds for moms on the go!
Not only does Sephora have all the skincare, makeup, hair care, and beauty tools you could possibly want, but their free beauty insider rewards program is just another reason to shop there. You earn points with every purchase! If you love collecting airline miles, you'll love collecting beauty insider points, trust me!
So, now that you know why you should love Sephora as much as I do, haha, let's talk about some Sephora finds that are perfect for you fellow busy moms on the go! Some of these Sephora finds are long-lasting so you don't have to reapply all day, some are portable so they're perfect to stow away in your purse and some are just perfect to treat yourself to!
What are the Best Sephora Brand Products 2022?
You can find pretty much any beauty product you want under the Sephora brand umbrella! I chose products that I consider go-to's to share in today's Momtrends MVP'S feature, but there are SO many more!
The best Sephora brand products include makeup, skincare, beauty tools, and more! And at the price points they come in, you have some room to experiment and find out which products you can't live without!
To get you started, why not try one or two of the products I recommended for you here?
The Best Hand Cream
I don't know about you, but I need to be able to moisturize all parts of my body on the go. Have you ever walked out of the house and forgotten to put on moisturizer? When that happens to me, as soon as I realize it, my skin immediately feels tight and itchy. I NEED to know I can moisturize my skin if I want to.
On that note, I always have a hand cream in my bag. And I just love Sephora's hand balm with shea butter. It's super hydrating and comes in lovely, subtle scents. I am partial to the Coconut Oil, especially this time of year!
What I love most about this hand balm is that a little goes a long way. At under $10, this hand cream is already a great deal, but factor in how long one bottle lasts and you're seriously saving!
Sephora Collection Hand Balm with Shea Butter
The Best Sephora Lip Balm
Another product that I never leave home without is a lip balm. Much like my skin, my lips need to feel hydrated at all times or I am miserable.
I love Sephora's Lip Balm not only because they're super moisturizing, but the Watermelon version just feels like summer to me!
And the best part is these lip balms come in several different varieties. So, whether you need a balm that softens, soothes, moisturizes or protects, you're covered!
The Best Sephora Lip Oil
In the warm weather months, I tend to steer clear of traditional lipstick and stick with a lip gloss or oil that I can easily slick on without worrying about pulling out a mirror too. Mama can't be bothered with extra steps, bwah!
Sephora's Clean Glossy Lip Oil comes in the most delicious colors and feels like a dream on! It's glossy without being sticky. That is the most important feature to me!
And I love how you don't have to sacrifice that color to get hydration. This lip oil does it all!
Sephora Collection Clean Glossy Lip Oil
The Best Sephora Moisturizer
I have figured out that the best way to combat loading down my bag when I'm out is to use products that last a long time. My favorite Sephora moisturizer hydrates my skin well enough that it feels great all day long! So, I don't have to worry about dehydrated skin during my epic errand running sessions, haha!
And the unscented Nourishing Moisturizer with Prebiotics doesn't irritate my sensitive skin either.
My favorite part about this moisturizer though is that it's clean and comes in sustainable packaging which I know many of us are thinking a lot more about now!
Sephora Collection Nourishing Moisturizer with Prebiotics
The Best Sephora Eye Cream
Just like moisturizer, I need an eye cream that lasts! And Sephora has that department covered too! I may reapply once during the day just because I love that ultra hydrated feeling, but I don't have to. It's just preference.
Their brightening eye cream not only hydrates the delicate area around my eyes, but it also tackles dark circles, fine lines, and puffiness. Aren't those our main eye gripes?
I love how this eye cream takes my eyes from tired mama to radiant in no time flat. Busy moms on the go need products like that they can rely on to get results quickly, am I right?!
Sephora Collection Brightening Eye Cream with Caffeine and Hyaluronic Acid
The Best Sephora Eye Roller
If you want to go a quick step further with your eye care, Sephora has a cooling eye set that is pure magic!
Sometimes those tired eyes of ours need a little extra help! And these mini cooling rollers help perk them up in no time.
I love how the mini size means you can take this cooling eye set with you for whenever you need to look a little more awake, haha!
Sephora Collection Mini Cooling Eye Set
The Best Sephora Cleansing Wipes
I am sure you noticed that today's trends are products that are portable or long-lasting and convenient...all the things moms on the go need. Sephora's Cleansing & Exfoliating Wipes are no exception to that mission.
When I'm on the go, I am often out for hours. That means I may have to do a makeup touchup between my errands and meeting a friend for dinner for example.
The Sephora Collection Wipes are the best for freshening up! They allow me to quickly remove any makeup I want to redo and they feel very hydrating too. You know I never pass up a chance for extra moisturization!
Sephora Collection Cleansing & Exfoliating Wipes
The Best Sephora Highlighter
As much as I love quick and easy products, I love multi-taskers just as much if not more. Sephora has a highlighter multi-stick for both your face, eyes, and lips!
That's right, with only one little product you can get that dewy glow we all love so much, everywhere! Personally, I don't go crazy with highlighter, but I do love to dab a little bit on my cheeks, inner eyes etc.
Plus, I don't always love the texture of highlighters, but the Sephora Collection one isn't sticky at all and glides on so smoothly!
Sephora Collection Clean Glowing Cheek and Highlighter Multi-Stick
The Best Sephora Setting Spray
If a setting spray isn't already a part of your routine, let's change that STAT! A quick spritz of the Sephora Collection Makeup Setting Spray and your makeup will stay put.
This time of year, my makeup seems to literally slide off my face. I sweat, or glisten as my great-grandmother called it, the second I walk out the door, haha!
I love how well this setting spray makes my makeup stick, but it cuts down on shine too. Double score!
Sephora Collection Makeup Setting Spray
The Best Sephora Lash Curler
If I'm running late, a quick curl of my lashes and some lip gloss go a long way! I don't even need mascara. That is why an eyelash curler is a beauty must-have for moms on the go in my opinion.
For the price, the Sephora Collection Eyelash Curler does an awesome job. It also makes a great starter eyelash curler because you can easily get all your lashes in one fell swoop thanks to the user-friendly design.
And I can't get over how high-quality this curler feels. Sephora really figured out how to partner savings with function here!
Sephora Collection Eyelash Curler
Now that you have a handle on which Sephora finds for moms on the go you should try next, why not take a look at some of our other beauty go-to's? We have plenty of favorites to help you level up your skincare this summer and beyond!
Stay tuned for our next Beauty Momtrends MVP's list…
More Beauty Picks from Momtrends
For Even More Momtrends MVP's Winners, Follow the Links Below:
Pin It!
And don't forget to save our favorite beauty tips and follow along for more with our Pinterest beauty board!
How We Pick Our Winners
Momtrends MVP's is a non-sponsored series. Brands must meet our strict standards to be included. When naming winners we take several factors into account, including expense, convenience, and style.
We make our picks annually based on editors' research. In some instances, we may request and receive samples so that we can more thoroughly assess products. Our opinions are our own, and our goal is to help our community of moms make more informed decisions on everything from baby gear to beauty products to vacation destinations and more. We scour the abundant options and painstakingly hand-pick our favorites, so you don't have to. Our hope is that our most valuable players become your most valued purchases.