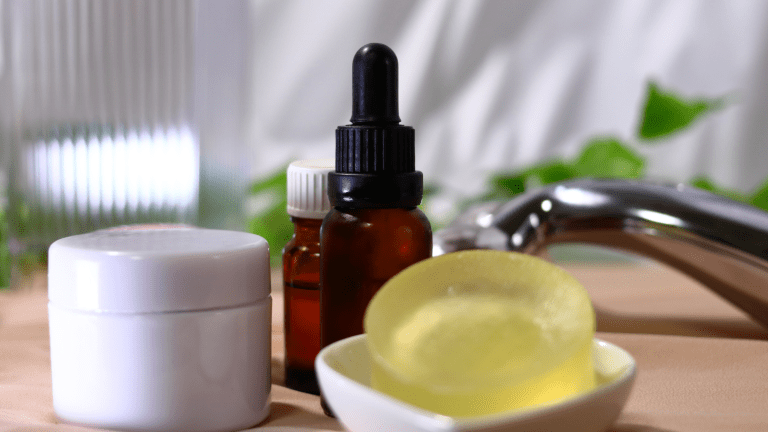 The Best Facial Oil Ever
We have a new beauty product crush and it's the best facial oil ever because it's a multi-tasking product. My favorite kind!
Facial oil has been a part of my beauty routine for a while now and I don't see that changing any time soon. While I definitely have had my favorites, I've been on a mission to add more natural products to my life too, so I was thrilled when I came across Trilogy Rosehip Oil Antioxidant+.
Related: The best facial tools
It's amazing how much the things we apply to our skin end up in our body, so the more natural I can go with my regimen, the better. Hence, me giving, what I'm now calling, the best facial oil ever a coveted place on my bathroom counter.
And this facial oil isn't just your ordinary facial oil. It has a little something extra. They all are great for hydrating your skin and giving it a beautiful flush, but this particular oil contains antioxidants that fight the free radials that your environment can throw at you. Score! My favorite products are always multi-taskers, so Trilogy Rosehip Oil Antioxidant+ can officially count itself among my favorites!
You can get all the details on this powerhouse product in my latest video. If you're a busy mom without a lot of extra time on your hands, you're going to want to try this facial oil out for yourself. Trust me! You'll get that youthful glow we're all after instantly, while fighting anti-aging damage and moisturizing your skin all at the same time!
And for more beauty tips and tricks, like the perfect neutral lip color, please subscribe to our YouTube channel!
More Momtrends Beauty Picks
Follow the Links Below:
PIN IT!
Don't forget to save our must-try beauty tips and follow along for even more with our Pinterest beauty board!
Momtrends was not paid for this post. This post may contain affiliate links. By clicking and shopping, you help support Momtrends and allow us to keep reporting on trends.