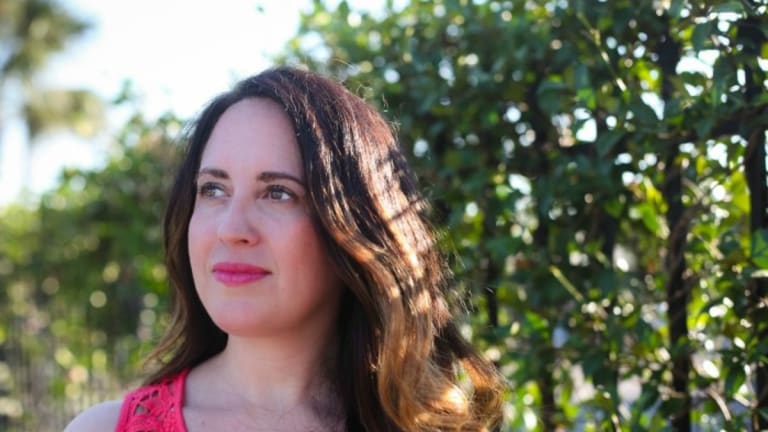 Publish date:
The Best Lip Gloss for Dry Lips
We're sharing our take on the best lip gloss for dry lips today. From neutral colored lip gloss to more bold colors, this roundup has your lips covered!
We may be dreaming of spring, but we're still sitting here in the dead of winter. Unless you live in a tropical climate, you're most likely hit with a blast of cold air whenever you step outside and those chilly temps tend to lead to dry lips. I don't know about you, but I hate it when my lips are chapped and I all I want to do is rock a fabulous new lip color. Because, the thing is, most lipsticks look less than stellar on dry lips. So, until I can get my lips back in fighting shape, more on that later, you'll find lip gloss in my makeup bag. On that note, let's talk about the best lip gloss for dry lips!
Related: How to color your hair at home like a pro
5 Lip Glosses to Hydrate Your Lips
Clarins Lovely Lip Oil... My first step when my lips are dehydrated is to always apply a good balm. What I love about this one is that it reacts with your lips' PH to give you a customized rosy tint. So, you could stop there if you just want a pinch of color...but you know I'm not stopping there. Bwah!
Butter London Plus Rush Lip Gloss...Not only is this gloss nice and hydrating, but it offers a bonus plumping effect. I don't know about you, but I certainly wouldn't mind it if my lips looked a bit fuller! And this gloss is so light, you barely feel like you have anything on. I find myself slicking it on a LOT!
Urban Decay Naked Ultra Nourishing Lipgloss... This lip gloss is one of my favorites because it's basically a gloss and balm in one. It's not that I really mind the two steps, but when I can cut an extra step out of anything, I'm all for it. Bwah! Hey, this mama seems to always be short on time. Sounds familiar, right?
Hard Candy Wet Ever Bold Hold Lip Lacquer... If you like a super shiny lip gloss, this product is for you. And it doesn't have the stickiness factor that comes with some glosses. Plus, it delivers some serious pigmentation. Bold color isn't typically associated with lip gloss, but this lip lacquer is different!
Stila Stay All Day Liquid Lipstick... Again, this isn't technically a gloss, but it's wet nature means it's naturally not as drying as a creamier formula. It's lightweight, doesn't feather and stays on for hours. That means you can count on way more staying power than a traditional lip gloss!
So, the moral of the story here is, rock balm and moisturizing lippies regularly now and you'll be ready for those thicker bold color kinda formulas by spring...which is around the corner by the way!
MORE BEAUTY FEATURES FROM MOMTRENDS
PIN IT!
Use Pinterest to save your favorite beauty finds. Be sure to follow our Beauty board here.
We were not paid for this post. We did receive samples and it may contain affiliate links. By clicking and shopping, you help support Momtrends and allow us to keep reporting on trends.
For even more Momtrends, follow us on Facebook, Twitter,Pinterest and Instagram.