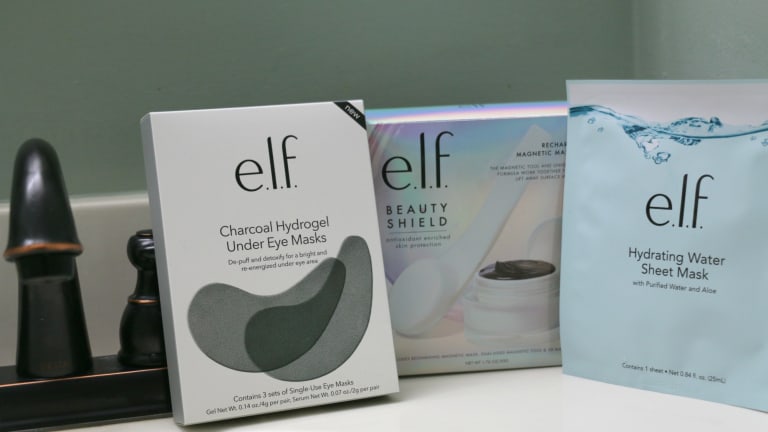 The Best Drugstore Face Masks
Detoxify your skin without breaking the bank...
Who wants to talk about the best drugstore face masks?! We all want to save, while seeing serious results right? I'm certainly not opposed to investing in my skin. It will be with me my whole life and I'm dedicated to taking care of it. That being said, if I come across skincare products that are easier on the pocketbook than some of my go-tos, I'm definitely open to adding them to my routine too. And that's why I've decided to share my take on the best drugstore face masks. From your complexion, to your under eye area, these face masks from e.l.f. can help with some of your peskiest skin issues!
Drugstore Face Masks to Try NOW
Beauty Shield Magnetic Mask Kit...Thanks to the magnetic properties of this mask, impurities are literally lifted away from your skin. And the antioxidants deliver a powerful anti-aging punch while protecting against your environment. And, frankly, the magnetic tool is pretty fun to use. Bwah! 
Charcoal Hydrogel Under Eye Masks...My kiddos have been sick which means mama hasn't been getting much sleep (check out my flu survival tips if you're in the same boat). So, I'll try anything to make me look semi rested. These eye masks help soothe, plump and brighten the under eye area making them one of my very fave drugstore face masks.
Hydrating Water Sheet Mask...If you're serious about anti-aging, hyaluronic acid needs to be in your vocabulary AND in your beauty routine. Haha! This sheet mask is not only super moisturizing, but it also contains hyaluronic acid. Hello glowing skin!
So, if you're looking for a new face mask to stock your beauty arsenal with, these drugstore beauty masks are definitely worth a try! I promise!
We were not paid for this post, but we were provided with samples.