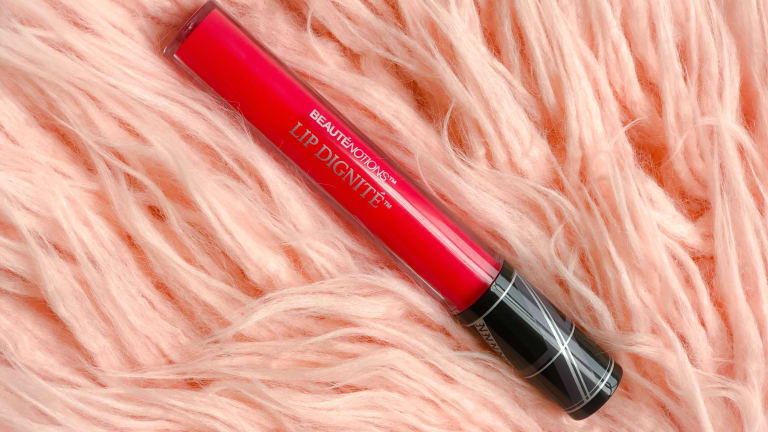 Beauty Trends 2019: Spring Edition
You know how much we love trend spotting here at Momtrends and beauty trends 2019 is a top topic for us! This time around we're going to focus on the spring edition of this year's beauty trends. There are so many fun makeup trends, in particular, I want to give each one their due, so today we're only going to focus on one. How do you feel about electric pink? If you're having trouble picturing what I'm talking about, let's just say that Barbie would be all over this spring beauty trend. Bwah! This pink is probably a bit deeper than Barbie's signature hue, but you get the picture right?
Electric pink is a HOT one of the hot beauty trends in 2019 and I'm all about it in lip form. I've never been one to shy away from a bold lip. You'll often find me in various forms of bright red or coral, but it's been a few years since I regularly sported a bright pink pout. Do you remember Bobbi Brown's Cosmic Raspberry. That lip color was my JAM for a while and, now that I'm thinking about it, I just might go pick up another tube for this season, but I digress...Let's talk about the color at hand. I've found the PERFECT electric pink lip color and it's a pigmented lip gloss! I'm all for the error proof application that a lip gloss can provide. Who's with me?
The Spring Beauty Trend to Try Now
So, what is this electric pink lip gloss that you all must try this season? Well, it's Beaute Notion Lip Dignite in Charisma. And while it's pigmented, it's not too thick. Texture is everything when we're talking lip gloss. I can't stand it when my gloss feels heavier than my lipstick. Tha definitely isn't a worry with this gloss. And texture aside, the color is just so flattering. It's been in my bag non-stop since I got it. Here I am after a quick touch up before I picked up the kids. Hey, I'm not always the hot mess pick up mom. Bwah!
Now this color is actually trending for mascara too. So, if you're feeling really frisky, you could try out some electric pink mascara. I think I'll stick to my pink gloss though if you don't mind. Haha! But either way, this makeup look will play so well with the Hawaiian prints that are so popular right now. And, now that we've covered beauty trends 2019 style, I'll leave you with one more piece of beauty trends advice...Check out how to give your skin an instant lift without fillers!
PIN IT!
We were not paid for this post. We did receive samples.