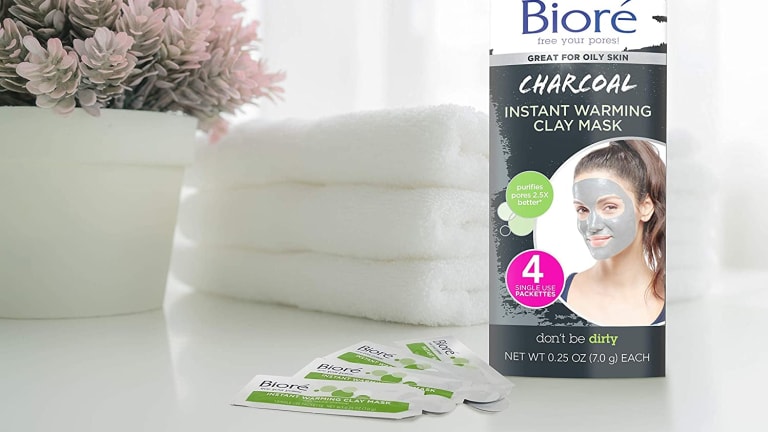 Treat your skin to an at-home facial. This mask from Biore activates in 1 minute. It's so easy to use--you can see the start to finish product in this video. It's a simple and inexpensive beauty treat to give your skin a boost.
Testing the Biore Charcoal Mask
I love to pack this mask in my travel bag. It's a great way to clean out pores after a long journey and it feels fantastic at the end of a long day. The mask heats on contact with water to open pores and draw out pore-clogging dirt and oil. It finishes with a cooling sensation for tingly-smooth skin in just one minute.
Shop for the Biore heat activated Mask on Amazon
Our Beauty Review
Find out how to get clean skin on the go with this heated charcoal face mask.
Momtrends' channel is all about providing fashion and style inspiration to moms. From the trendiest fashions to the coolest gear to beauty trends, we want you to feel fabulous every day.
MORE DIY BEAUTY IDEAS
PIN IT!
Save your favorite baby gear and ideas on Pinterest and follow along with our Beauty board here!
This is not a sponsored post. The link is an affiliate link and Momtrends will receive a percentage of the sale if you click the link (and we hope you do).