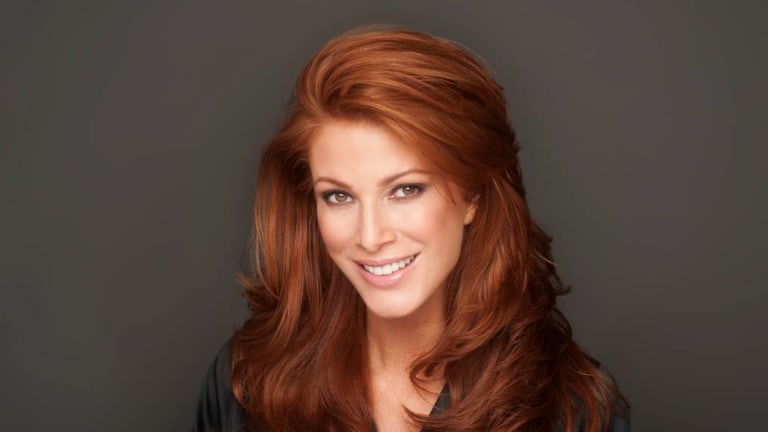 7 Supermodel Beauty Tips
Get summer-ready with supermodel beauty tips from Angie Everhart...
Could your beauty routine use a little freshening up? This mama has just been through a super busy school year and I'm ready to take some time for me! There's no shame in mom focusing on mom and these supermodel beauty tips from Angie Everhart are a great reminder.Hey, if I can keep myself looking a hundredth as fabulous as Angie, I'd call that a win! I hope you enjoy these supermodel beauty tips as much as I did...I even shared a few of my go-to products to go along with Angie's tips!
1. A Smile Is Your Best Accessory. It's the first thing people notice when they meet you, so why not take proper care of your pearly whites? You can use a safe and easy at-home teeth whitening system like the NuPearl .32x by ORALGEN. It's peroxide-free, gluten-free, vegan, and perfect for sensitive teeth.
I'm using this right now and loving it. It's so much more convenient than going to the dentist for a pro whitening! And it doesn't irritate my teeth. Score! I can't wait to see what my pearly whites when I'm all done!
2. Have a Go-to Lipstick. Glossy, matte or stain - no matter what formula you prefer, having a go-to lipstick can add a pop of color to your face (and make your teeth look whiter, too!).
One lippy that I can turn to all year long is the Bobbi Brown Art Stick in Harlow Red! It looks amazing against white teeth. That reminds me, I need to pick up another one!
3. Never Skip Sun Protection. Even when you don't see them, the sun's rays are always beaming. Protect your face with SPF, daily. You can also stay stylishly protected from the sun with a wide brimmed, UPF hat.
This is one step in my current beauty routine that I never ever skip! I love how lightweight Avene sunscreen feels on my skin!
4. Use an Organic Body Moisturizer. Not only will you feel a difference, you'll SEE one, too. The natural ingredients will help you look your most radiant. Your skin will thank you!
Moisturize, moisturize, moisturize...My skin feels SO much better when it's good and hydrated. Acure body lotion is a solid choice!
5. Take Probiotics for Skin Health. Everything starts with your gut! Many people don't realize it, but there's a connection between our gastrointestinal system and skin issues like acne. In addition to providing major metabolic health benefits, regular probiotic intake provides our bodies with the nutrients it needs for better skin health.
I haven't started this yet...but I'm thinking I need to! My gut could use some attention!
6.Get Good Sleep. This one can be tough sometimes, especially for new moms, but don't take sleep for granted. Accept help when you can, and rest or do something relaxing when the baby naps. Better sleep means better skin, lower stress, and more energy.
After going through a terrible migraine cycle earlier this year, I've really been working hard on this, and I must say, I look and feel better now that I'm getting mor rest!
7. Trim Your Split Ends. Products and tools, the weather, how you brush or comb your hair can all cause split ends. They're unavoidable but can cause a lot of damage if left untreated. Maintain your locks as healthy as possible by getting trims regularly.
I am terrible about this. I don't neglect my hair color, but I'm always like oh I can wait until next time for a haircut. No more!
Now that you're ready to reinvigorate your beauty routine with these supermodel tips, check out our tips for how to get thicker looking hair!
This is not a sponsored post. We did receive samples and it contains affiliate links.