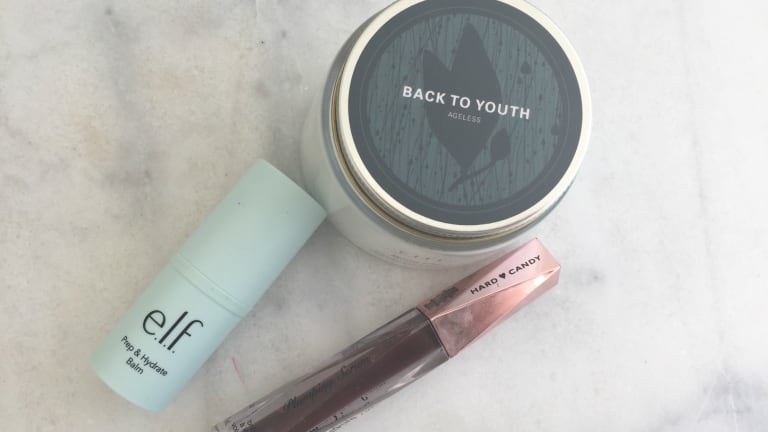 Publish date:
3 Ways to Look Younger
Get younger looking skin with our new go-to products...
Get younger looking skin with our new go-to products...
Spring is the season of new beginnings. It can be one a new beginning for your skin too. Winter's harsh temperatures can be so tough on your face, body and even your lips. Why not use spring to get those areas back into shape?! On that note, I'm going to share 3 ways to look younger. By adding just a few simple steps to your beauty routine, you can achieve smoother, softer, more moisturized and, you guessed it, younger looking skin. 
3 Ways to Look Younger
Body lotion...Winter is the time for heavier creamier lotions. Milder temps call for a lighter texter. The Farmhouse Fresh Moon Dip Back to Youth Ageless Body Mousse is so lightweight it feels like a cloud. And this powerhouse product contains deep wrinkle peptides that tackle sun damaged areas like your chest, neck, arms and legs and lead to firmer looking skin. 
Face balm...I'm sure you already moisturize and your probably use balm on your lips, but what about your face? e.l.f. has the coolest Prep & Hydrate Balm. It's like a primer and balm all in one. Apply it before you put on your makeup and you'll not only prep your skin for its application, but you'll give it a good dose of moisturization at the same time. You can use it to soften areas like your elbows too!

5 Pretty Ways To Organize Your Jewelry
I admit - I'm guilt. Despite my best efforts, my "jewelry drawer" has become a tangled mess of necklaces, bracelets and earrings. This cluttered collection not only makes it hard to see what I have, but difficult to untangle the pieces I do want to wear! This summer, I'm ...read more
This Year's Coolest Jumbo Pool Floats
Pool season is almost here! I can't wait to relax, read a book, and sip a cocktail while lazily drifting in an oversized float. (Just kidding, I have two toddlers--but a swim mama can dream, right?). If you've got a staycation planned, check out this year's coolest jumbo pool ...read more
Crystal Clear and Pristine: Pool-Cleaning Tips
Tropical Storm Isaiah gave us quite the midsummer surprise here in the suburbs of New York City. We just got our power back on after a whole week of darkness! With trees down, debris everywhere, and lots of uncertainty, one thing we forgot to check on: our above ground Intex ...read more
Lip gloss...Dry lips certainly don't look younger. But hydrated ones certainly do. And add in a dose of plumping and you have one of my favorite ways to look younger. Hard Candy Plumping Serum is a is a delightful feeling gloss that plumps up your lips and give your pout a downright youthful appearance!
*My number one tip for looking younger is to maintain what you have and that calls for prevention. Don't forget to wear sunscreen every single day!
Now that you've seen 3 ways to look younger, check out our tips for how to get rid of puffy eyes too! And don't forget to try out these must try products. I daresay you won't be disappointed!
This is not a sponsored post. We did receive samples and it does contain affiliate links.