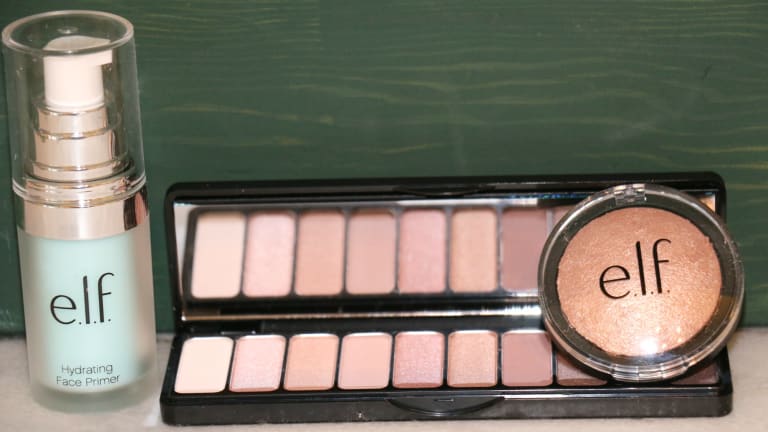 Publish date:
2018 Makeup Must-Haves to Try Today
Kick off the New Year with a makeup revamp...
It's the New Year. That means we're freshening up many aspects in our life, right? Why not focus on our makeup too? Who wants to add some 2018 makeup must-haves to the equation? Hey, the beginning of a new year or season is the perfect time to take stock of your makeup and do any necessary purging. Just like most things in life, makeup has a shelf life, so get in there and take a look at all those products gathering dust in your medicine cabinet. Be really honest with yourself and get rid of anything that's past its prime! 
And once you purge your makeup, you need to replace the products you tossed... Am I right?! 
On that note, I have a few 2018 makeup must-haves to recommend. These must-try beauty products occupy prime-time spots in my own beauty routine and the best part is, because they're e.l.f., they're total steals! So, who's ready to hear about some of my go-to makeup?! I knew you would be!
Get ready...Because I'm about to deliver makeup must-haves in the palette, primer and highlighter categories. And here's why they're must try products...
Palette: The Nude Rose Gold Eyeshadow palette is a dream come true. Let's face it, I love rose gold anything and this palette is chock full of the perfect amount of shimmer. Like any good palette, it can be used to create anything from a smokey eye to subtle, neutral look!
Primer: The Hydrating Primer is the perfect first step to your makeup routine. Apply it before your makeup and you'll achieve the matte look you're going for. I love it not only because it gives my makeup staying power, but it goes on silky smooth and absorbs instantly.
Highlighter: I don't use highlighter daily, but I do turn to it when I want major impact. The Baked Highlighter isn't my favorite for no reason. It gives my skin a super pretty glow and being that it's the dead of winter, I could use it. Haha!
I promise if you give these 2018 makeup must-haves, you won't regret it! And your wallet will thank you too. Bwah!
We were not paid for this post. We did receive samples.