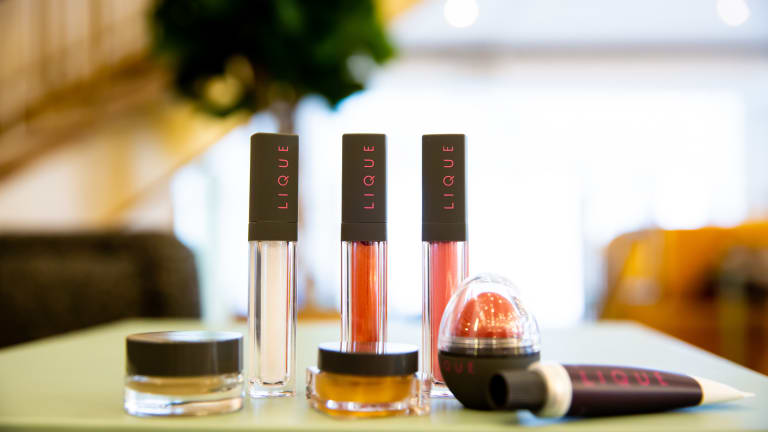 What you need to know about lip care
I'm taking time to up my beauty game with Lique Cosmetics, they've got everything your lips need to look and feel fabulous.
Winter always takes it's toll on my lips. I play hard in the snow all winter long and now that my season is done (cue the sad music), I'm taking time to up my beauty game with Lique Cosmetics. The brand is created and empowered by women and they've got everything your lips need to look and feel fabulous. Here's what you need to know about lip care.
Establishing a Lip Care Routine
Yes, I like lip gloss, and I like it a lot. And Lique makes exceptional glosses. But before you add color to your pucker, you've got to get your lips into shape. That's why I want to talk about lip care. Here are a few of my favorite things from Lique to get your lips in good, kissable condition.
All About Lique Lip Color
The founders of Lique are crazy about natural ingredients. Let's start with what they don't do, test on animals. The products are cruelty-free with all natural ingredients. The brand has invested in sourcing the best ingredients. In fact, the ingredient list reads more like a salad bar than it does a cosmetic line. I love that the ladies at Lique are keeping it simple. But this isn't some granola line, it's a cosmetic brand for women who also love to shine. 
Speaking of shine, I adored the signature Lique Gloss. It's got a silky feel to it (and a great fresh scent), there's nothing sticky or gloppy about it. The gloss comes in seven flattering colors and is now my go-to gloss. 
I ask you: is there anything more satisfying than opening a new gloss? Well, it gets even better with Lique. Everything they do has a fresh scent that makes you feel like you are in a spa.
Lique also makes an awesome Plumper. Think of it as lip gloss with a boost. Lique uses peppermint in the formula for long-lasting and natural plumping effects. The Plumper comes in four delicious colors. 
Momtrends Tip: the best thing you can do to experience this line is to get the Lip Care Bundle ($39). It's five products that won't fail you. You'll get a scrub, a masque, a plumper, a balm and a butter. 
Doing it All at a Great Price
In addition to the colors and ingredients, I love that Lique Cosmetics has an eye on affordability. This is an everyday luxury. In addition to shopping the Lique website items are available in store at Target and online at Target.com.
I love that I can recommend a brand everyone can afford, because we all deserve beauty products -- from tweens to cool moms -- that make us feel fabulous. Find out more www.liquecosmetics.com
Pin it!
Use Pinterest to save your favorite beauty finds. Be sure to follow our Beauty board here.
This is a sponsored post.