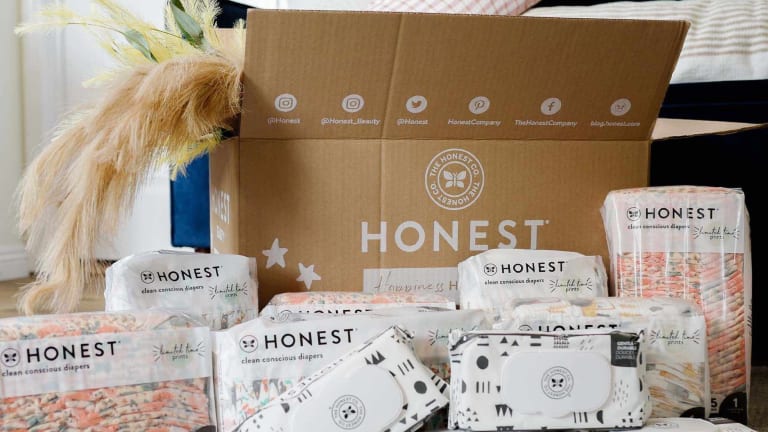 The Honest Company Launch Party
The Momtrends Event Series kicked off with an exciting launch party with Jessica Alba and The Honest Company Launch.
The Momtrends monthly Event Series kicked off with an exciting launch party with Jessica Alba and The Honest Company, an eco-friendly family company that delivers 100% non-toxic products right to your door. Joining us at ABC Kitchen were NYC's A-list influencers who sipped flavorful cocktails and connected with this exciting new eco-friendly brand.
The Honest Company products, designed and made in California, consist of what mom's need most. Non-toxic biodegradable diapers, cloth-like disposable wipes formulated for the whole body and the house, all natural bath and skin essentials, and %100 natural cleaning and laundry products.
The Honest company offers two services called bundles that are delivered every month to your door. The first bundle includes plant-based AND fashionable diapers and the second includes a collection of non-toxic bath and skin and household cleaning products like shampoo, body lotion, hand soap, and laundry detergent. Safe, 100% non-toxic and stylish. Learn more at Honest.com.
Jessica Alba (Co-founder, President and Chief Inspiration Officer) and Christopher Gavigan (Co-founder and Chief Product Officer) of The Honest Company were engaging and delighful during the blogger Q & A. Jessica shared her frustration with trying to find eco-friendly products for her kids and her desire for convenience and so was born The Honest Company. She had a lot of allergies as a kid and was quite sick.

Photo opps and a quick meet-n-greet with Jessica and Christopher were a highlight of the evening. They both shared personal stories with us about why this business is personal for them. Christopher and Jessica want us all to raise healthy happy kids. She decided to use her celebrity to do something bigger. She's not just slapping her name on some products, she's deeply invested in everything the brand does.
Thanks to The Honest Company and Ralph Lauren our guests walked away with some fabulous prizes, including an exclusive diaper bag from The Honest Company and a collection of Ralph Lauren layettes. The evening was swank from start to finish and we couldn't be more excited for Jessica Alba to launch her newest business.
MOMTRENDS PICKS FOR NEW PARENTS
PIN IT!
Don't forget to save your fave baby gear and ideas on Pinterest and follow along with our Gear for baby and kid board!
This was a sponsored event put on by the Momtrends event team. Many thanks to The Honest Company who made this night possible! T