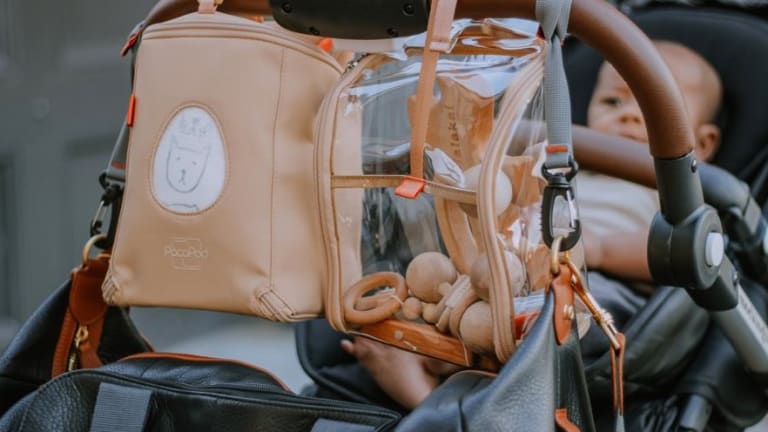 I have seen and used many different diaper bags since becoming a mom four years ago. All of which have served their own unique function but never was I completely organized till I used Pacapod. Pacapod diaper bags are fashionable and extremely functional baby changing bags perfect for busy moms juggling children, work and a social life.
Related: Our picks for best new diaper bags
The Organized Diaper Bag
The bags contain a unique baby organization system which features an intelligent 3-bags-in-1 design. Tucked neatly inside an ordinary looking bag are two detachable lightweight pods'which can be removed from the bag and attached to anywhere. The feeder and changer pods keep food and nappy items hygienically apart and the generous parent pockets keep essential items safe and separate. Once the pods have been removed there's lots of bag space to store paperwork, shopping or even a laptop taking mom from home, to school or office in one neat move!
The PacaPod Design
PacaPod bags are designed by Jacqueline Waggett, who is an experienced outdoor clothing designer and mom of two little girls. Tired of rummaging in her changing bag, and seeing a void in the market for a bag that could help her stay organized, she decided to design her own. Pacapod diaper bags allow you to go about your day with your children and no matter where you wander to, everything stays in place. Many of the designs are unisex giving dad cool options to carry everything needed for a day on the road with a small family in tow.
Pacapods are now available nationwide and come in super chic styles from luxury, patterns, classic and unisex styles. For more information visit www.pacapod.com
MORE GEAR PICKS FROM MOMTRENDS
PIN IT!
Use Pinterest to save your favorite articles on parenting. Be sure to follow our, Gear for Baby and Kids board here.
Momtrends was not compensated for this post.