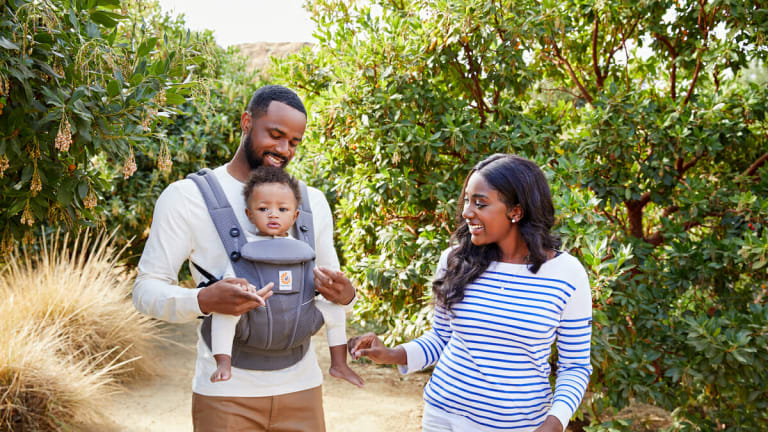 Mom Review and Demonstration: Ergo Baby 360 Carrier
The new Ergo Baby 360 Carrier allows baby to see the world safe and securely.
We're big fans of baby wearing. A good carrier can keep baby close while also allowing mom to get out into the world. We're reviewing the new Ergo Baby 360 Carrier and think you'll love it.
Related: Storage solutions for a nursery
Video Review of Ergo Baby Carrier
Mom review and demo on how to use the Ergo Baby Four Position 360 Baby Carrier. This carrier provides four comfortable and ergonomic ways to wear baby: Front-Inward, Front-Outward, Hip and Back carry positions.
The ErgoBaby 360 can be purchased here
Momtrends' channel is all about providing fashion and style inspiration to moms. From the trendiest fashions to the coolest gear to beauty trends, we want you to feel fabulous every day.
A big hug and thank you to Campbell our "stunt baby" for the day and her mom! Mom reports, that it's a good thing we shot this last month as our model would no longer be likely to sit still for a video!
Find out more about the ErgoBaby Carrier here.
More of Our Favorite Finds for Moms
PIN IT!
Be sure to save your favorite gear for baby on Pinterest. Please follow our Gear for baby and kid board here.
This is a sponsored post.