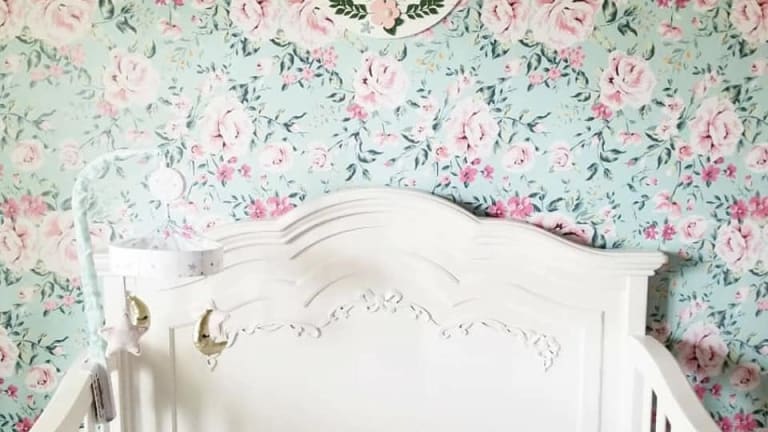 Introducing the évolur Crib
The gorgeous évolur crib offers a little piece of luxury for your child's first sleeping place.
I am a visual person and a baby lover—so you'd think I would have found furnishing and decorating my child's nursery to be a breeze... Alas, it was not.
Related: The best diaper pails and accessories
There are just so many color options (pastels, pinks, blues, neutrals, grays!); so many theme ideas (safari, zoo, Parisian, nautical!), and so many patterns to pick from (polka-dot, chevron, and stripes—oh my!). It's daunting—especially when you're waddling around with a giant baby bump. What pregnant mama has the energy to shop all day in a baby store? I most certainly did not.
In the end, it all came together, but I stressed way more than I necessary. And so let me save you the stress by sharing my one nugget of wisdom. My simple slice of advice when putting together your baby's nursery? Start with the crib—and the rest will follow.
Introducing the évolur Crib
The crib really is the most important thing you will have in your child's nursery. First and foremost, it needs to be safe, comfortable, and made with quality materials. And if it's also a beautiful (and affordable!) piece of furniture… Well, what more could a new mom ask for?
Julienne évolur crib, $529.00
Enter the brand new évolur crib, created and launched by the DOM Family of baby products. The stunning évolur crib line is European inspired, and features both modern and traditional elements with a touch of vintage style. Made with solid wood and wood veneers, it is truly a work of fine craftsmanship that evolves and grows with your child. The évolur offers a little piece of luxury for your child's first sleeping place, and a whole lot of eye-candy for your late-night parenting pleasure. But, best of all, it doesn't have the outrageous price tag you'll find on many other high-end cribs.
So, there you have it. Get the évolur crib, and the rest will come together. Eventually.
I mean, you still have to figure out whether you're going to go with pink, blue, yellow, chevron, anchors, or polka-dots…
But, you know, one baby step at a time.
MOMTRENDS MVP'S WINNERS
Follow the Links Below:
PIN IT!
Make sure you save your fave baby gear and ideas on Pinterest and follow along with our Gear for baby and kid board!
This is a sponsored post. All opinions are our own.