My baby will be three in less than two months–and I honestly don't know where the time has gone. Wasn't it just yesterday that I brought her home from the hospital? It feels like I blinked and she turned into a sweet and sassy walking, talking toddler. What happened to that itty-bitty six-pound newbie nugget?
Don't get me wrong. I love this phase. I love all the phases! But I have to admit that as we approach her big birthday, I'm getting a little nostalgic for those early "infanthood" days. The swaddling, the shushing, the rocking, the feeding, the napping, and the snuggling. Even the diaper changing!
I'm feeling a major case of baby-fever coming on, even as I think about it. And it certainly doesn't help to quell the munchkin craving, as Momtrends launches or annual virtual baby shower event! Once again, we're sharing our favorite finds for new moms and their littlest loves–and we're giving away one of everything to a lucky reader! So be sure to browse all our baby must-haves and enter via Rafflecopter, below!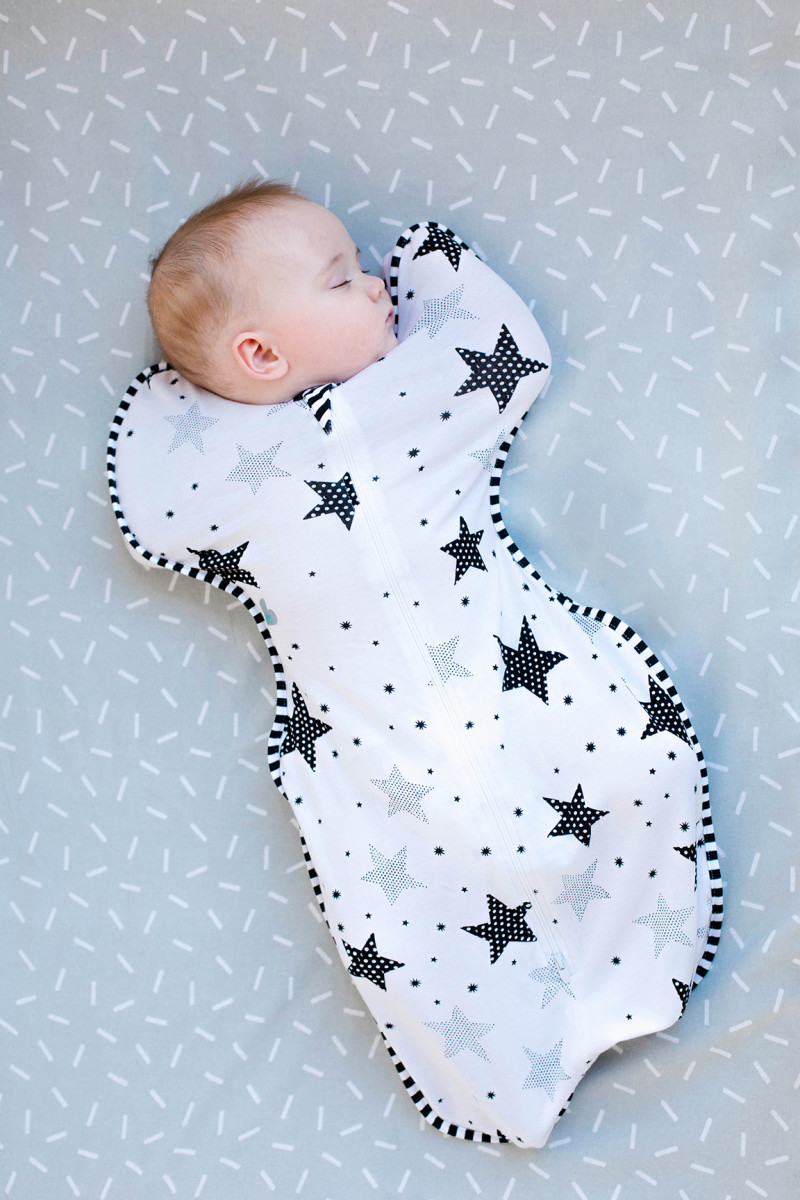 MUST-HAVE 1: Love to Dream Swaddles
Babies need quality sleep. And, you know, what Mamas do too! Nevertheless, getting sufficient zzz's when you have a newborn at home can be quite the challenge. Research shows that babies sleep better if they are swaddled and can self-soothe.
But with traditional swaddling, baby's arms are trapped inside, leaving him unable to touch his ace, suck his hands, or engage in other self-soothing activities.That's why we adore Love to Dream, and their ingenius Swaddle Up, which positions Baby's arms upwards. Most babies, naturally sleep on their backs with their arms up in the air—so this swaddle's design is intuitive and gentle.
The Love to Dream Original can be used from birth until Baby shows signs of trying to roll over. At that point, you'll want to graduate to the Swaddle Up 50/50. It makes for a gentle transition from swaddling. It lets you zip off one wing at a time to allow Baby to slowly and gently transition, without disturbing established sleep habits and patterns. It also converts to a snug sleep suit, maintaining the secure feeling of being swaddled over the chest.
Both the Original and 50/50 have two-way zippers that let you open from the bottom as well, giving you waist-down access for easy middle-of-the-night feedings and diaper changes.
Prize winner will get (2) Love to Dream Swaddles of their choice.
Full Disclosure: Winner must be 18 years or older and a US Resident. No purchase necessary. Winners will be notified via email with the specifics on how to claim their prize. Contest ends Nov. 10, 2017, at 11:59 PM EST. By entering this contest, you will automatically be signing up for the Momtrends newsletter.
This feature and contest is sponsored.