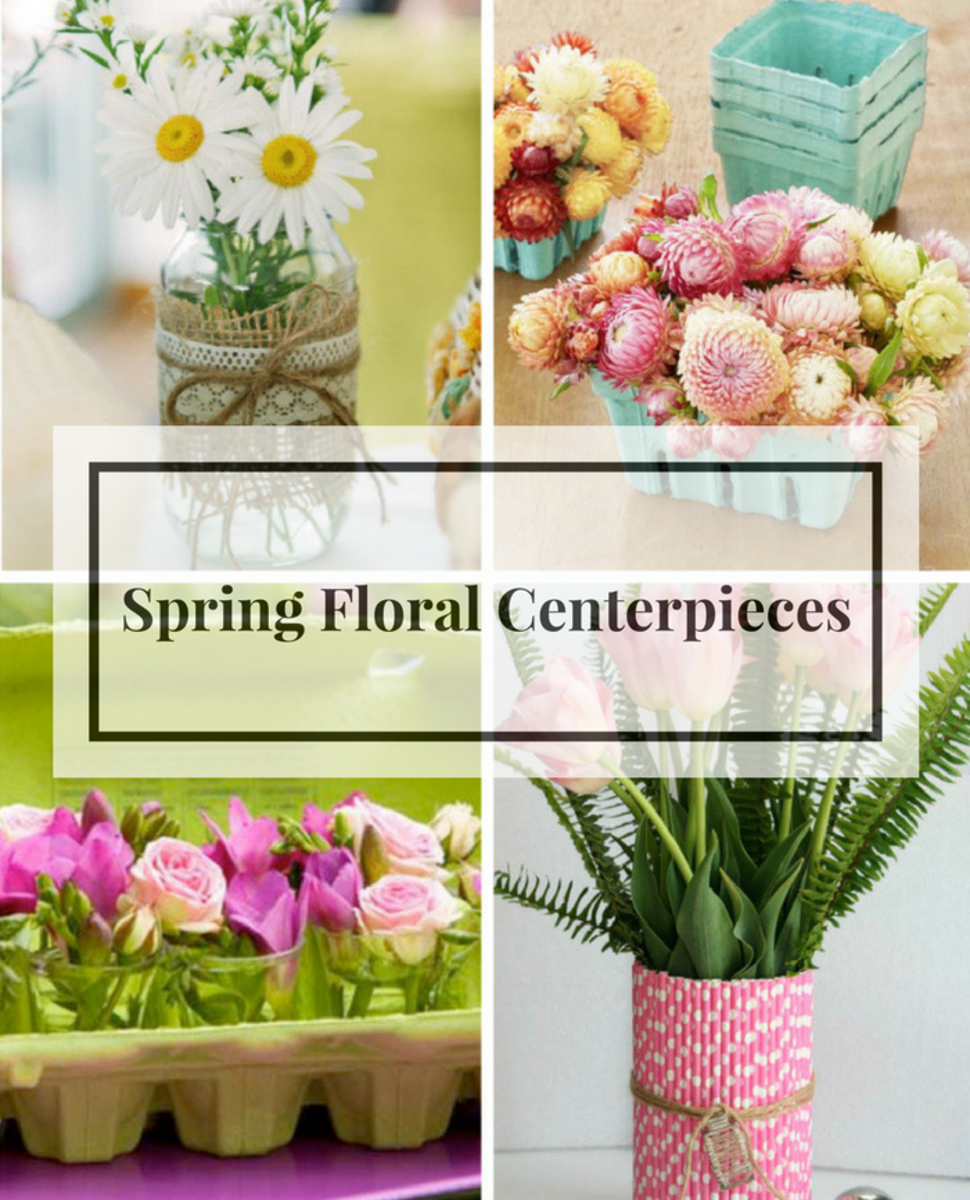 Spring flowers are in full bloom! Everywhere I turn I see a bounty of stunning colors and shapes and sizes. The scenic seasonal ambiance is abundant and beautiful. The pique of the season is stunning but fleeting. Thankfully, April Showers bring May flowers–so we still have more time to enjoy Mother Nature's eye candy.
I love to display flowers year round in my home, but spring is a particular favorite time to embrace florals. I like to pick a wild bunch and get creative with my vases. You can put them in empty milk cartons, mason jars, empty cans, or boxes! We're rounded up a few favorite upcycled arrangements that make stunning centerpieces.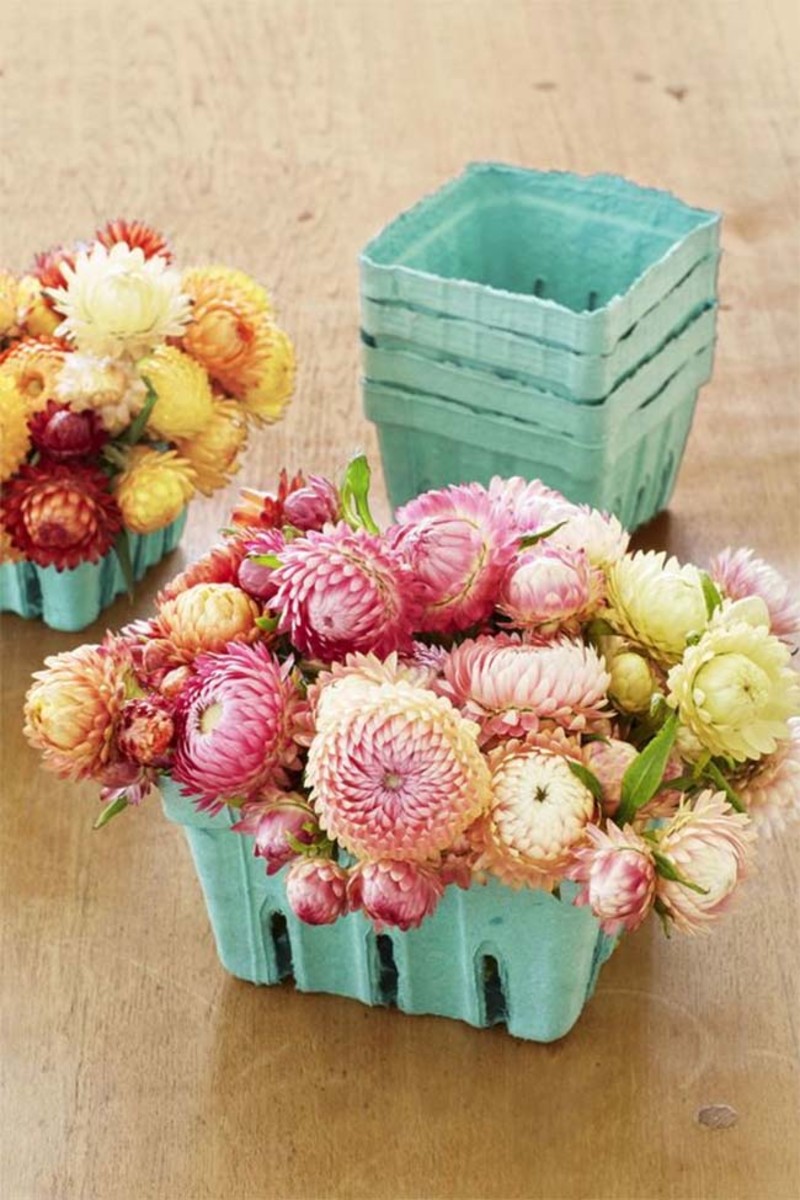 Floral blooms in a strawberry carton via Country Living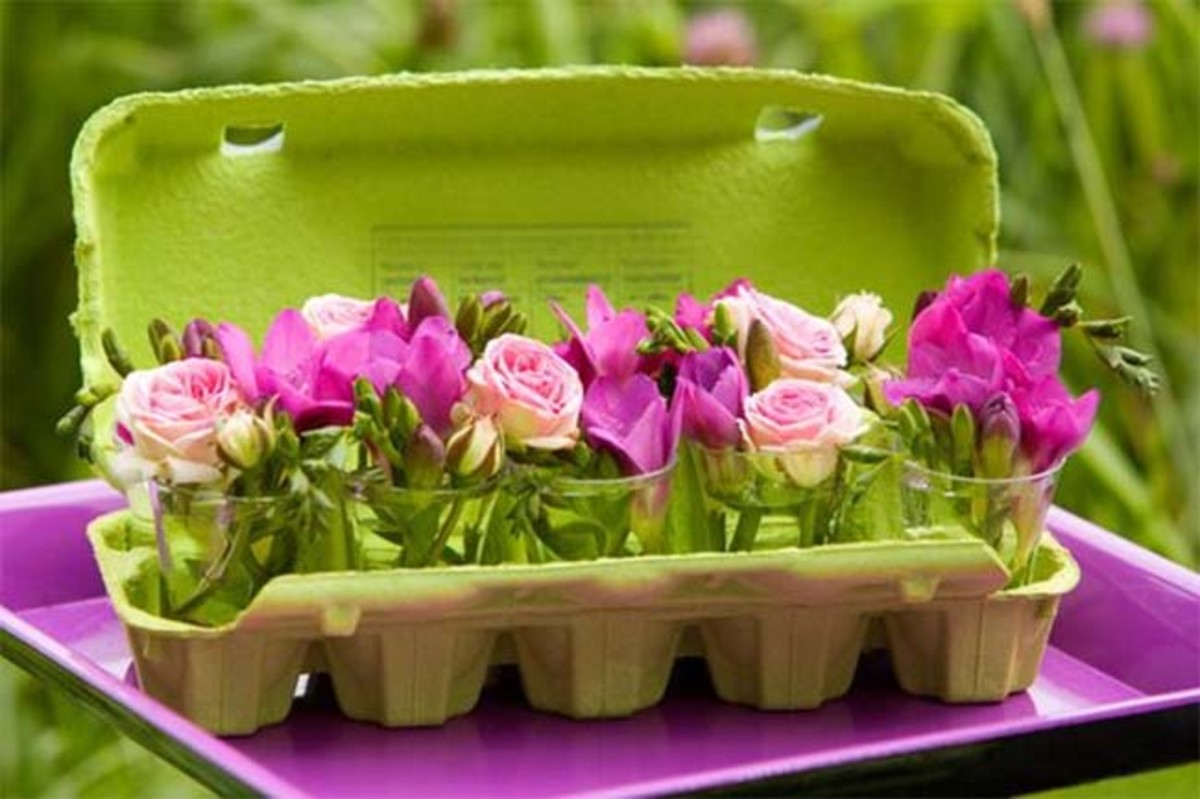 Mini egg-carton arrangements via Parenting Without Tears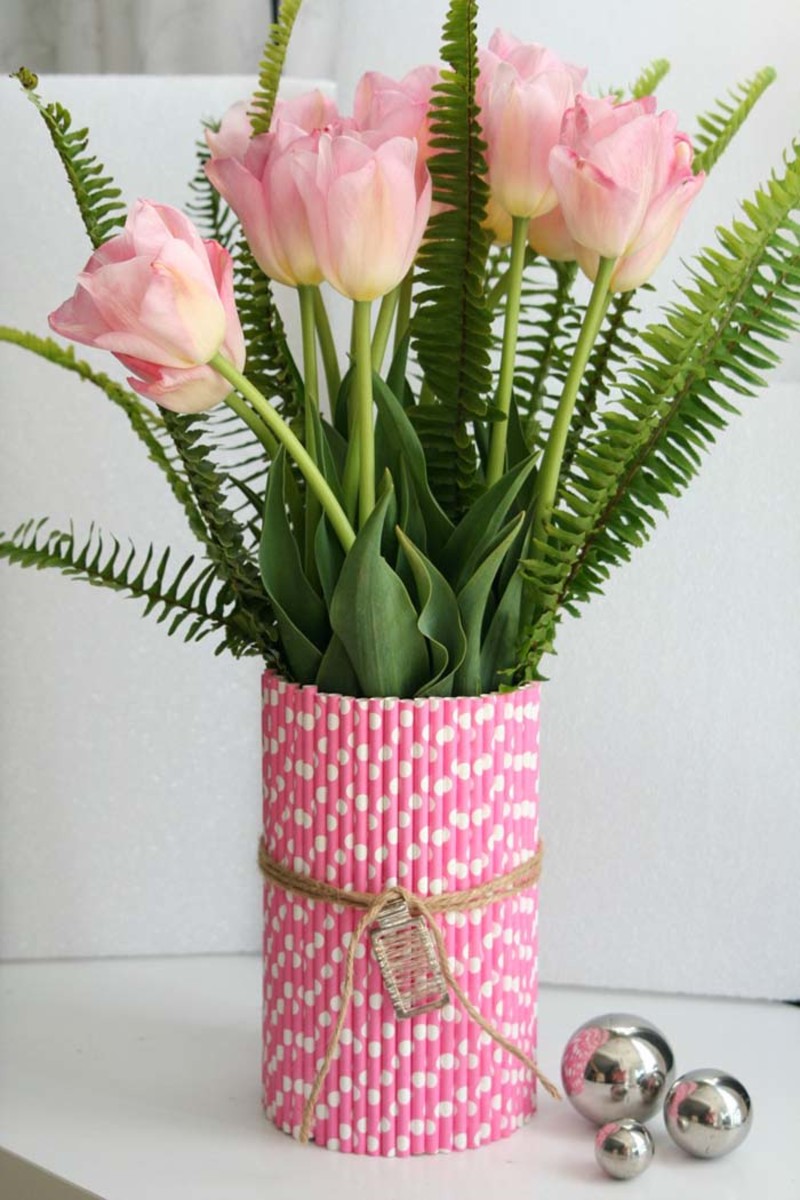 Spring-inspired straw vase via AmyKrist.org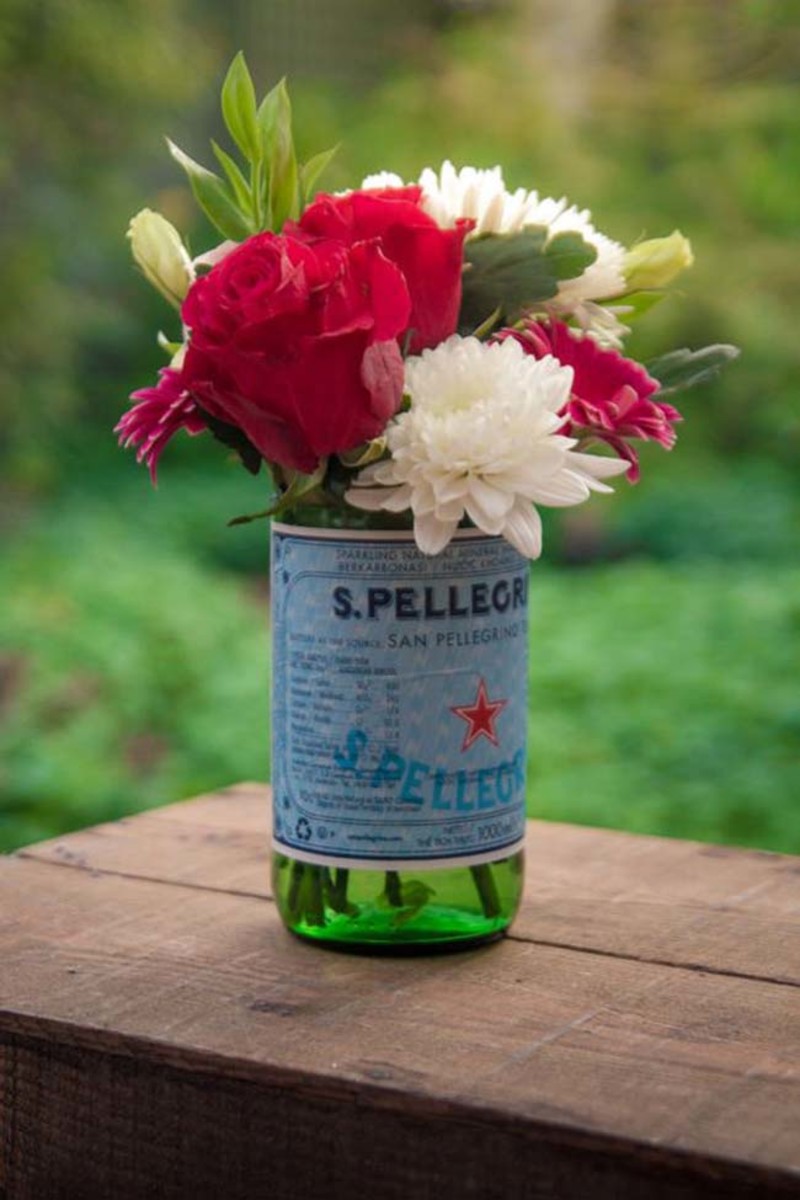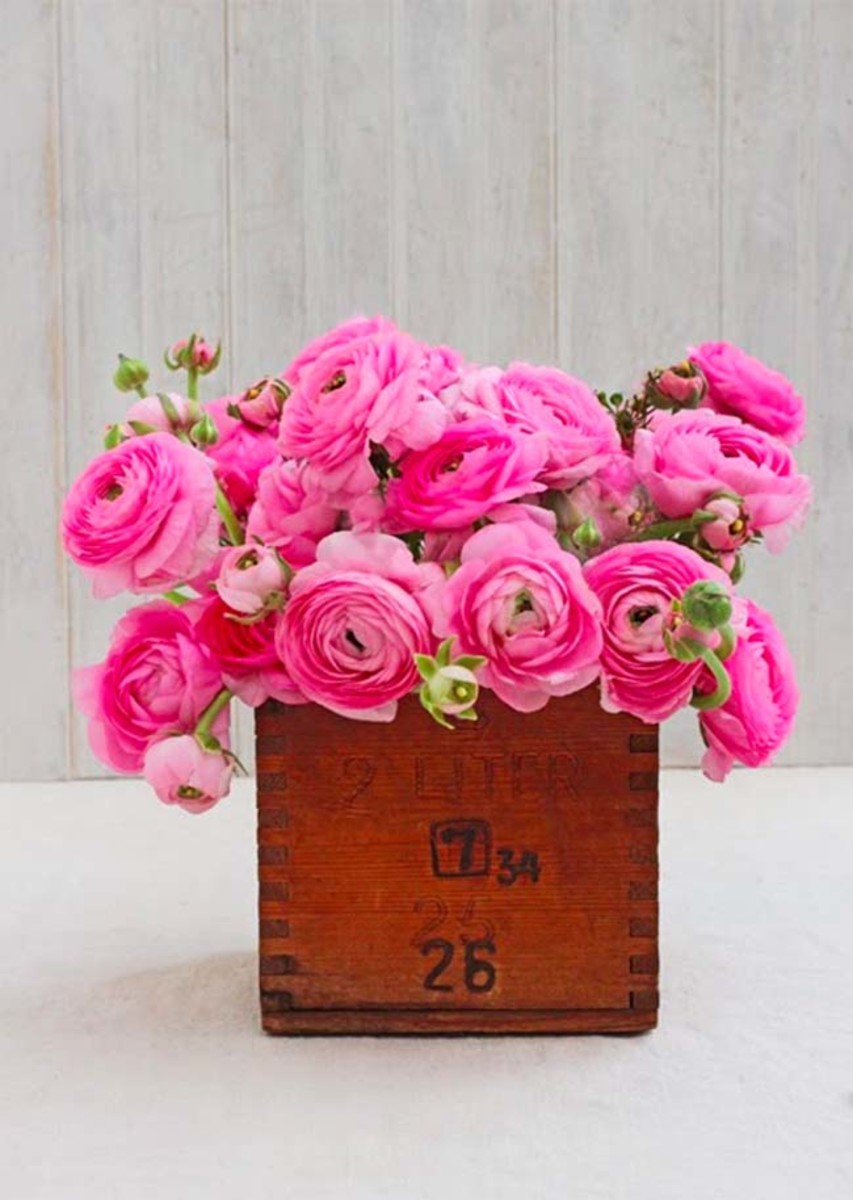 Wooden box of flowers via of Spring and Summer
This is not a sponsored post. All opinions are our own.