Seven years ago, when I was weeks away from having my first baby, I was lucky enough to be showered by my close friends and family. Baby showers are a special opportunity to celebrate pregnancy and start collecting all of the important gear for the baby. It is truly astounding how one little person requires so much "stuff." When my second daughter was born two years after the first, we still had most of the important things to care for our new little girl.
But now that I am seven weeks away from my third baby, I am essentially starting over. Thinking we were finished growing our family, my husband and I donated our stroller, carseat, onesies, and pretty much everything else that we used for our first two infants. Not to mention the fact that safety guidelines have changed and innovative new products have emerged in the past seven years. So I am thrilled to share with you some of the newest and most exciting products for new babies today. As part of the Momtrends third annual Ultimate Baby Shower, one reader will win EVERY item below! Congratulations to all expectant and new moms out there, and we hope you have fun learning about all of these newborn essentials!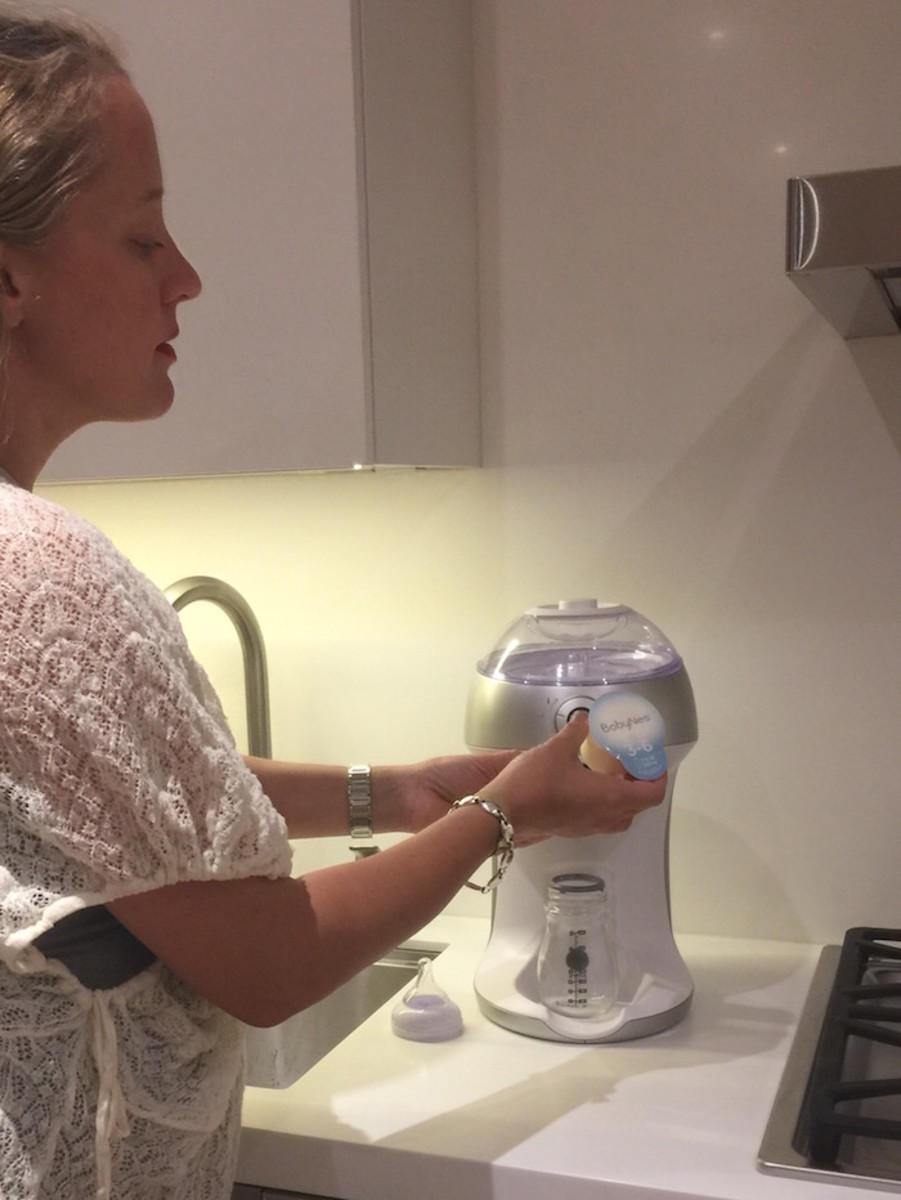 MUST HAVE 1 – BABYNES
I was able to breastfeed my first two daughters, however I also supplemented with formula. Like most new moms, I found myself constantly worrying about their nutrition. Were they getting enough and was it the right nutrition? I wanted to make sure they were getting the best start possible. Thanks to BabyNes, I won't have to worry about that this time around. Breast milk evolves as the baby grows and Gerber has created the BabyNes system to evolve right along with it. The BabyNes formula comes in capsules that are in six separate stages so you know your baby is getting the right nutrition at the right time. Not only does it take one minute to make, but it is it incredibly easy too. And the wifi sync means you can track the amount baby eats, share with your pediatrician, and re-order. Since I am going to be running around like crazy with my two older kids and an infant, I can't WAIT for the ease of this incredible feeding system. And our lucky Ultimate Baby Shower winner is going to be taking home a BabyNes Machine + 1 month supply of formula (ARV $355)!
Full Disclosure: Winner must be 18 years or older and a US Resident. No purchase necessary. Winners will be notified via email with the specifics on how to claim their prize. Contest ends Nov. 1 at 11:59 PM EST. By entering this contest, you will automatically be signing up for the Momtrends newsletter.
This is a sponsored post. We were give samples for review.