If you're anything like me you haven't quite figured out what's going to be on your holiday dinner menu yet. I'm hosting our family celebration at my house in a couple days, which means I probably should have had what dishes I'm going to prepare nailed down weeks ago, but I'm the kind of girl who likes to fly by the seat of her pants. Haha! So, obviously I'm looking for quick and easy recipes now that won't require a ton of prep. I'll be a busy bee right up until the big day, so I plan on taking a low key approach this year. And my new Delonghi MultiFry couldn't have come at a better time…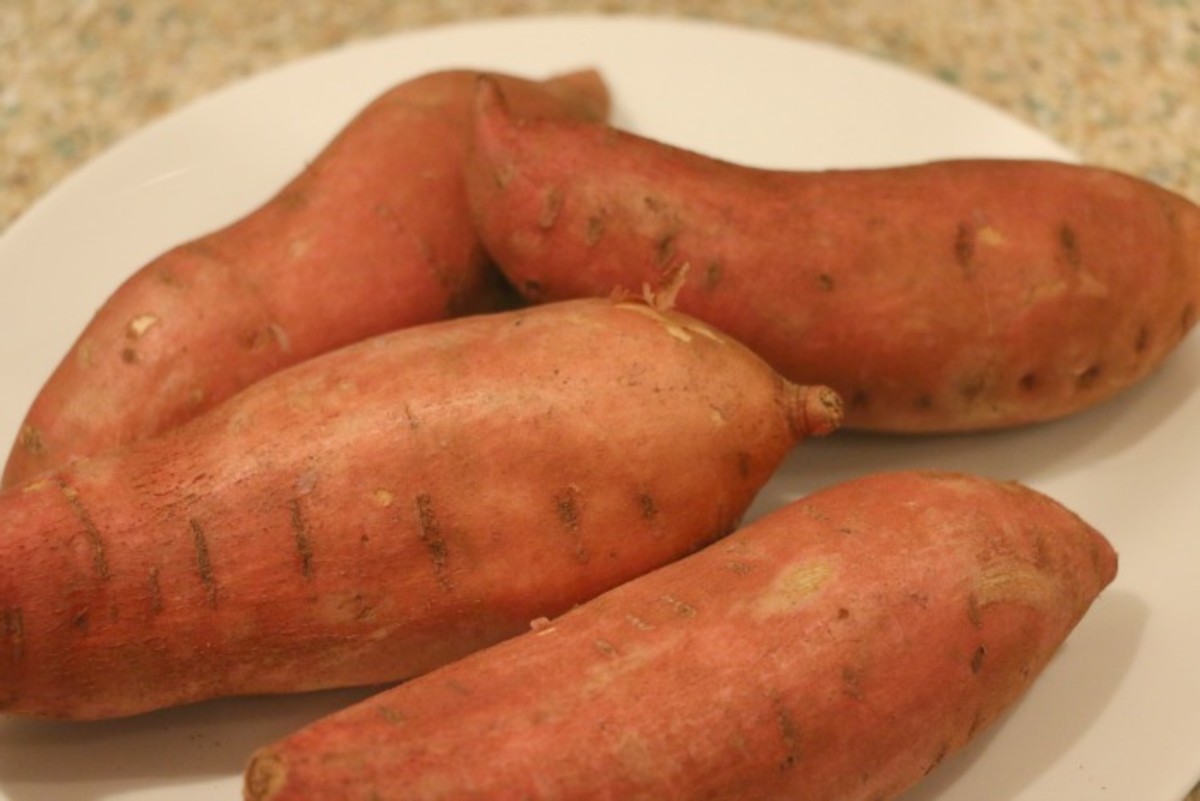 Remember the caramelized pineapple dessert I posted the other day? Well, I decided to use a similar process to make one of my favorite holiday side dishes…sweet potatoes. This dish is almost as sweet as a dessert, but that's totally allowed during the holidays right? That's my story and I'm stickin' to it…
Now I haven't landed on which protein I'm going to serve, but it will most likely be turkey or prime rib and these sweet potatoes will be a perfect partner for either. I can't tell you how easy it was to whip them up in the MultiFry.
Caramelized Sweet Potatoes (serves 8)
Ingredients:
4 large sweet potatoes
4 tbs. unsalted butter
1/2 cup of brown sugar
Directions:
1. Wash and peel the sweet potatoes.
2. Cube them.
3. Melt the butter.
4. Add the sweet potatoes and cook until tender (about 15-20 min.)
5. Once the sweet potatoes are cooked through, add the brown sugar and allow it to caramelize on top.
To find out more about the Delonghi Multifry, which retails for $249, head here.
More Veggie Recipes
Mr. Momtrends got back from a business trip last night and I wanted to whip up something special and hearty.  Instead of the standard steak and potatoes, I went for roasted parsnips.Parsnips are a root vegetable and related to celery.  I find them lighter and more interesting than potatoes.  For this version I thinly sliced about six parsnips…
Ingredients
6 parsnips peeled and sliced thin
2 tsp olive oil
1/2 tsp salt
1/2 tsp tarragon
1/4 tsp pepper
Mix all ingredients in a bowl.  Spread on a cookie sheet. Bake at 425 for about 20 minutes or until browned.
In addition to being wonderful with the Delmonico steaks I broiled, the parsnips are delightful when paired with steak fish, such as tuna or swordfish. Parsnips are low in calories (about 130 each) and contain no saturated fat or cholesterol. They are also loaded with fiber, folic acid, and some calcium.
This is a sponsored conversation written by me on behalf of DELONGHI. The opinions and text are all mine.