My mom and sister threw me a phenomenal baby shower back in 2012. It was special, intimate, informal, and sophisticated all at once. I'm not sure how they managed that; considering the silly and sweet rubber-ducky theme, and the oversize signs that proclaimed, "It's a BOYCE." (Makes more sense when I explain how that's my actual married name—which I've yet to officially adopt. Eeks.)
Suffice to say, my baby shower was a once-in-a-lifetime experience. Nevertheless, when I became pregnant with my daughter, two years later, my mom ardently fought for a "twice-in-a-lifetime" experience. I adamantly objected. Not that I don't understand the allure of having a second (or third! Or fourth!) celebration. It's nice to be the center of attention. And the truth is: whether you're on baby number one or baby number five (bless your heart!), you're going to need STUFF—and lots of it. Clothes and gear and swaddles and strollers and toys and diapers (so many diapers) and lots of other gadgets, gizmos, and extras you never even knew existed. (Seriously, two years between my babies, and I was amazed at all the NEW inventions!) It's nice to have a party, but it's even nicer to be showered with practical presents and expensive necessities.
We at Momtrends get how overwhelming (and pricey) it can be, and so we're celebrating all the expecting moms, new moms, and experienced moms who are bravely doing it all over again with our second annual Ultimate Baby Shower. We're sharing our top registry essentials and favorite gift ideas for Mama and her new addition. Better yet, we're hosting a huge giveaway where ONE READER WILL WIN EVERY SINGLE ITEM(!!!) in our virtual baby shower. And best of all, every item will also be donated to Baby Buggy, an organization that provides families in need with gear, clothing, and services for infants and children. Founded by Jessica Seinfeld, Baby Buggy has provided over 16 million items to more than 139 anti-poverty program sites in 18 markets.
We're passionate about parenting here at Momtrends and we're excited to help you on your journey and pass along the love to those in need. So good luck with the contest and, you know, this whole motherhood thing! You're going to be great. Happy Baby Shower!
MUST-HAVE 1: Baby Björn Carrier One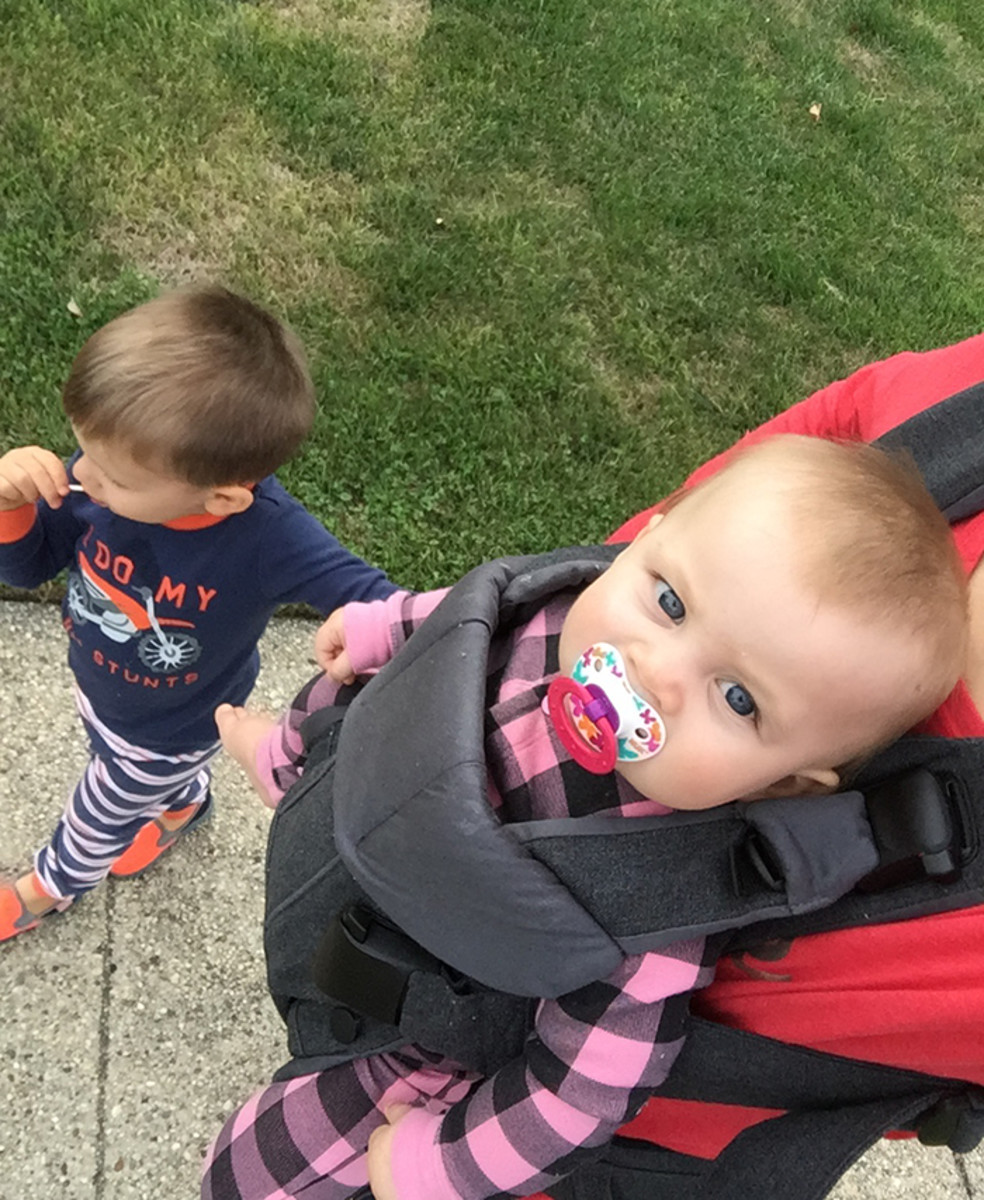 Infants like to be close to their moms. Like, really, really close. They don't care that we have dishes to do, laundry to tackle, emails to answer, and toddlers to chase. They just want to cozy up to Mom's warmth and feel her reassuring heartbeat. That's why a quality carrier is clutch.
Now that my little one is a bit older, she absolutely adores going for facing-forward family strolls in our Baby Bjorn One. It's most definitely her favorite activity—and mine too! It's sturdy, comfortable, and totally intuitive to use. With the ability to hold babies from newborn to three years, the new and improved Baby Carrier One boasts enhanced features, including a new look, an ergonomic, wide-leg position, extra-thick padding in the shoulder straps, and a sturdier waist belt that relieves pressure on the shoulders. I can't rave about this one enough! It has helped me immensely on many a fussy-baby day and would be a perfect baby shower gift.
Full Disclosure: Winner must be 18 years or older and a US Resident. No purchase necessary. Winners will be notified via email with the specifics on how to claim their prize. Contest ends Nov. 1 at 11:59 PM EST. By entering this contest, you will automatically be signing up for the Momtrends newsletter.
This is a sponsored post. We were give samples for review. 
For even more Momtrends, follow us on 
Facebook
, 
Twitter
, 
Pinterest
 and 
Instagram