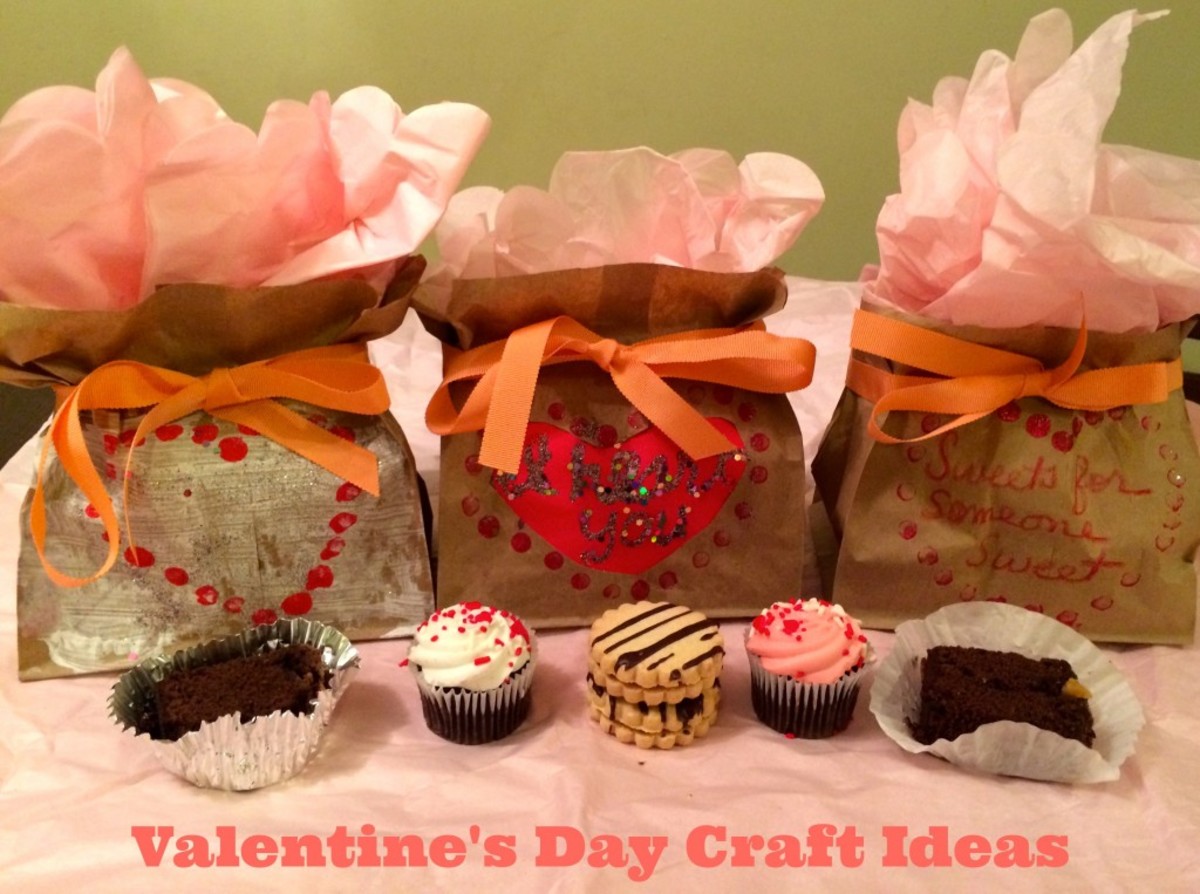 As a mom of two, I love having time with my husband but it isn't always to get out. This year we decided to create our own Valentine's Day at home by cooking and enjoying a movie together. For dessert, I am going to surprise him by giving him a sweet treat that I found from Rich Products right in the bakery section in our local grocery store. I am also going to be giving this special Valentine's Day bundle to my daughters with the inclusion of a stickers and a special note.
As someone with a sweet tooth, I knew he will love the cookies, brownies, cookies, cinnamon rolls, cupcakes and small cakes that I found but this year I wanted to do something a little different by packaging the products into something personalized by making my own goodie bags. Using some craft supplies and the help from Pinterest, I created a simple, easy, delicious and affordable gift that will make the day extra special.
How I did this was simple.
Supplies:
Red and white, paint
Pink tissue paper
Brown lunch bags
Ribbon
cookies, cakes, brownies, etc
Other ideas: stickers, stamps, markers for decorating the front of the bags.
Directions:
1. Use paper lunch bags and paint the bottom of them by making heart dots on the bottom (inspiried from Clumsy Crafter) of the bag using the eraser of a pencil with red paint.
2. Write something like 'I Heart You' or 'Sweets for Someone Sweet.'
3. After the paint dries, cut off the top part of the bag and then line it with pink tissue paper.
4. Place in the various baked goods, a love note and stickers (for the girls).
5. Use a ribbon to tie the bag together and done!
Not only for husband and kids, this super simple and special gift idea is an easy way to show the special people your lives such as your babysitter to your neighbor or co-workers, how much you mean to them. It was also really fun to create something personal while also not using intricate supplies and simply going to your grocer's bakery!
Looking for more Valentine's Day gift ideas? Be sure to visit the Bakery Because Pinterest Page where you will discover easy and fun gifting ideas for Valentine's Day. 

Full Disclosure: Winner must be 18 years or older and a US Resident. No purchase necessary. Winners will be notified via email with the specifics on how to claim their prize. Contest ends 2/12/14 at Midnight EST. Winners will be picked by random.org. By entering this contest, you will automatically be signing up for the Momtrends newsletter.This is a sponsored post