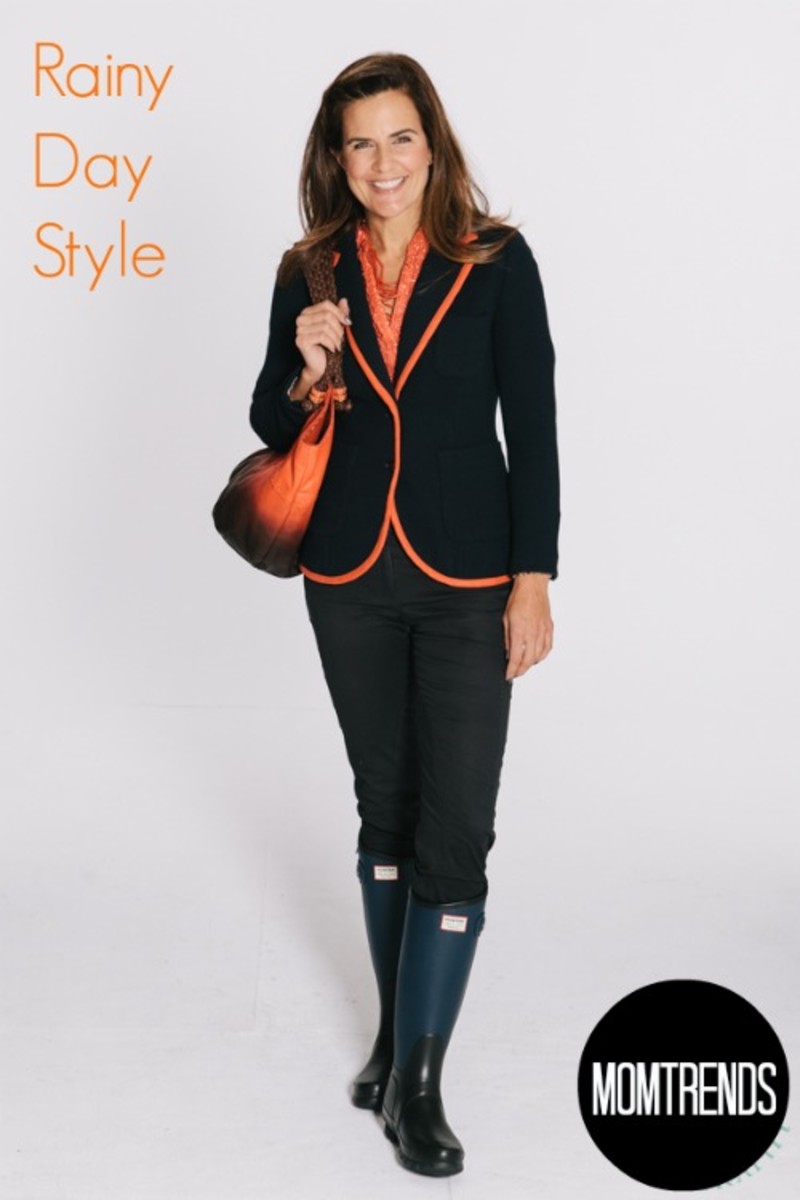 Splurge alert. When I wore out my last pair of Hunter boots (I put a lot of miles on them in #NYC), I went on the hunt for a cool new pair. And ta-da! This amazing pair was spotted at Barney's. Hunter teamed up with Rag & Bone on this one. It's navy and black and genius ($295).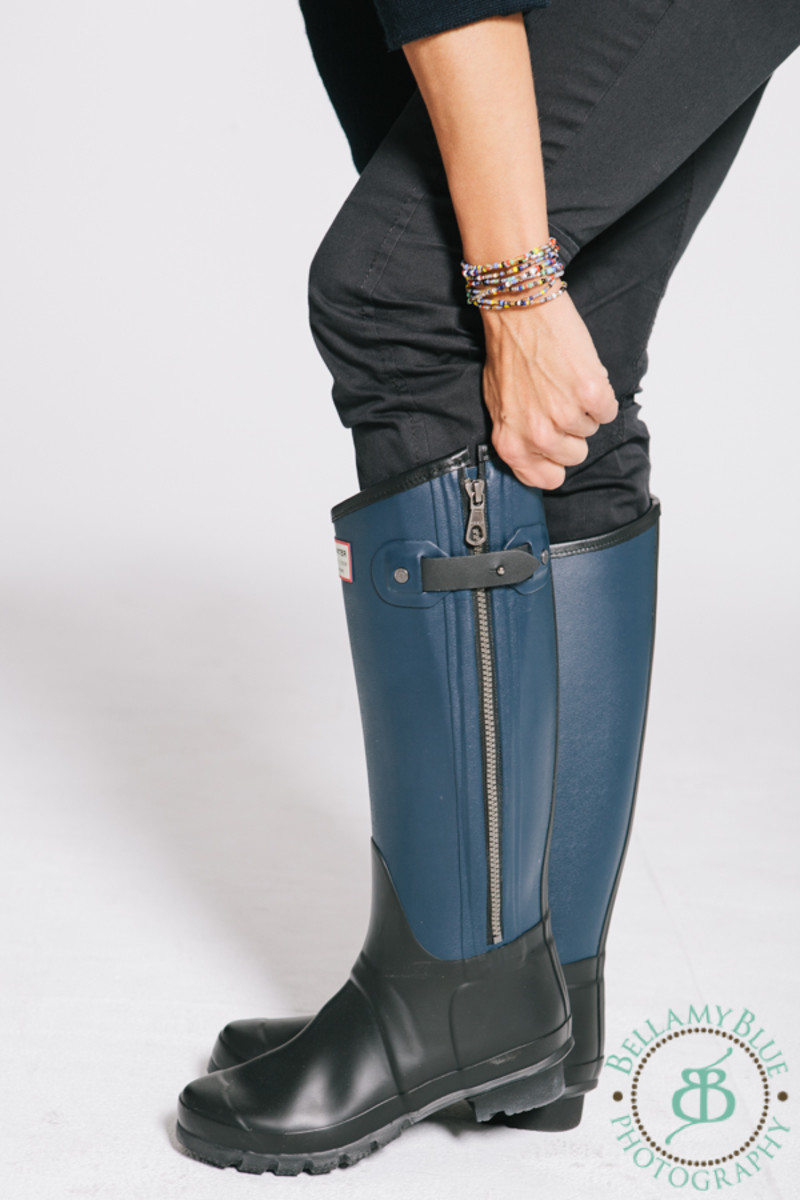 Since the boots were the big deal–ok no deal, full-price. The rest of the look had to come from the closet. I went brand authentic and added my Rag & Bone blazer from a few seasons back (you can find similar here–the Bromley). I added a Lauren Conrad dotted blouse from Kohls and a pair of twill pants from Faconnable that are about ten years old.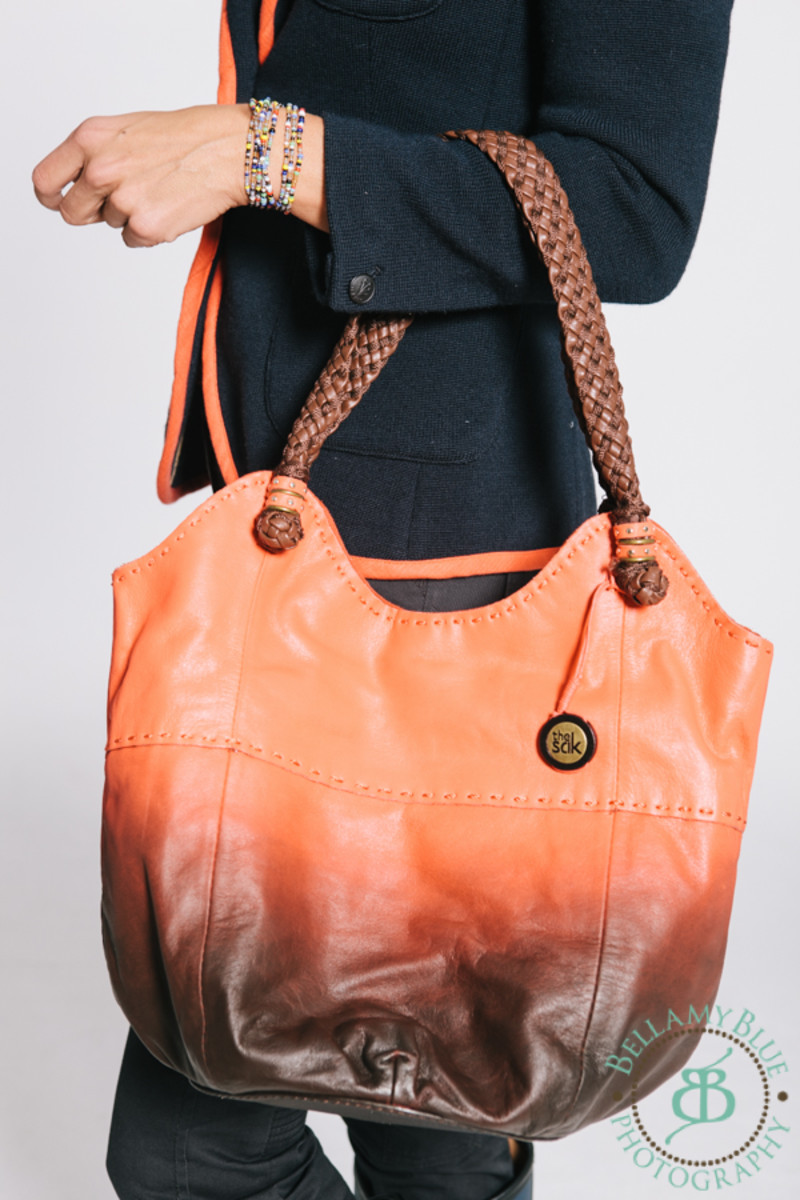 Now let's talk about the other accessory–the bag. It's a gift from TheSak. It's the Indio Satchel and this ombre print is just the thing to liven up the rainy day blues.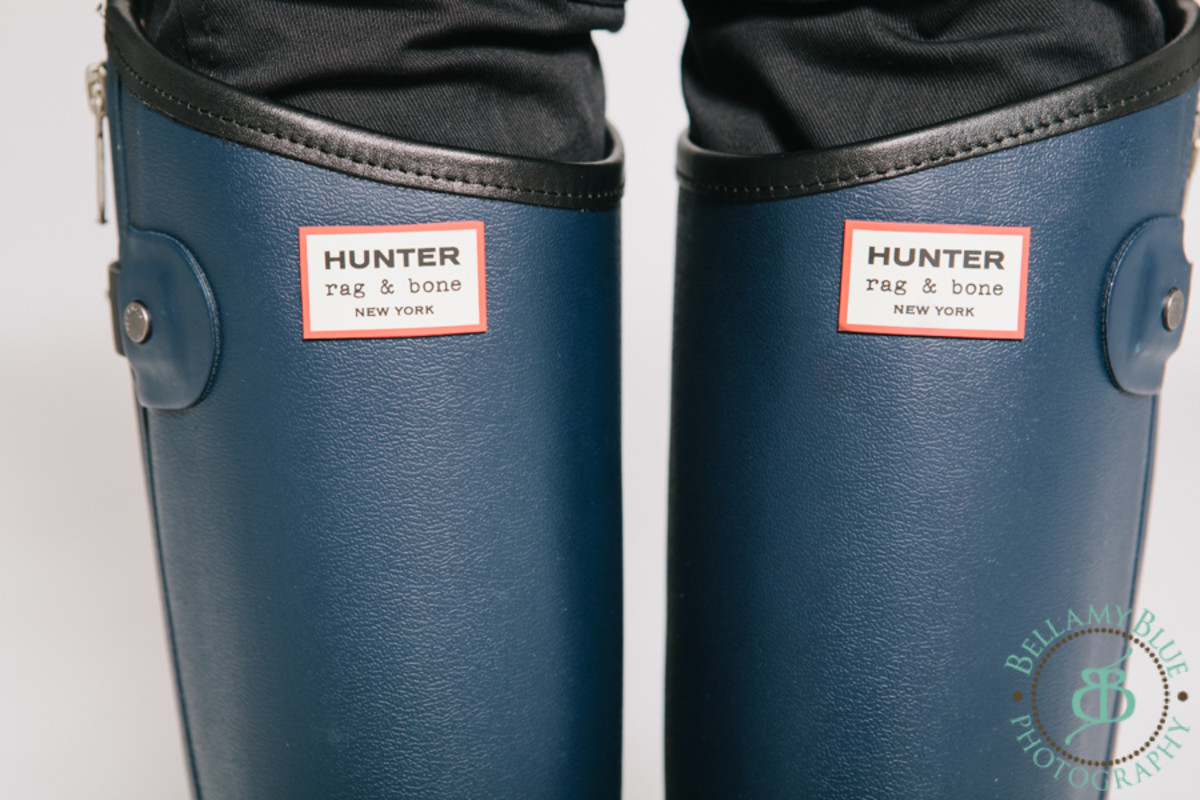 But back to the boots. What do you think? Worth close to $300. Let me know! I hope you'll share what you've been wearing on Monday Mingle. Monday Mingle is a fashionable collaboration between me, Jill from Glamamom and Kristin from BonBonRoseGirls. Each week we post about our personal style and then invite our friends to join in the fun. If you link up you've taken the first step towards winning. This week I'm hosting and I'm giving away THREE prizes! Three Joseph Nogucci Iris Charm bracelets (they retail for $109).
Linky prize!
All photos by Bellamy Blue our favorite NYC studio www.bellamyblue.com/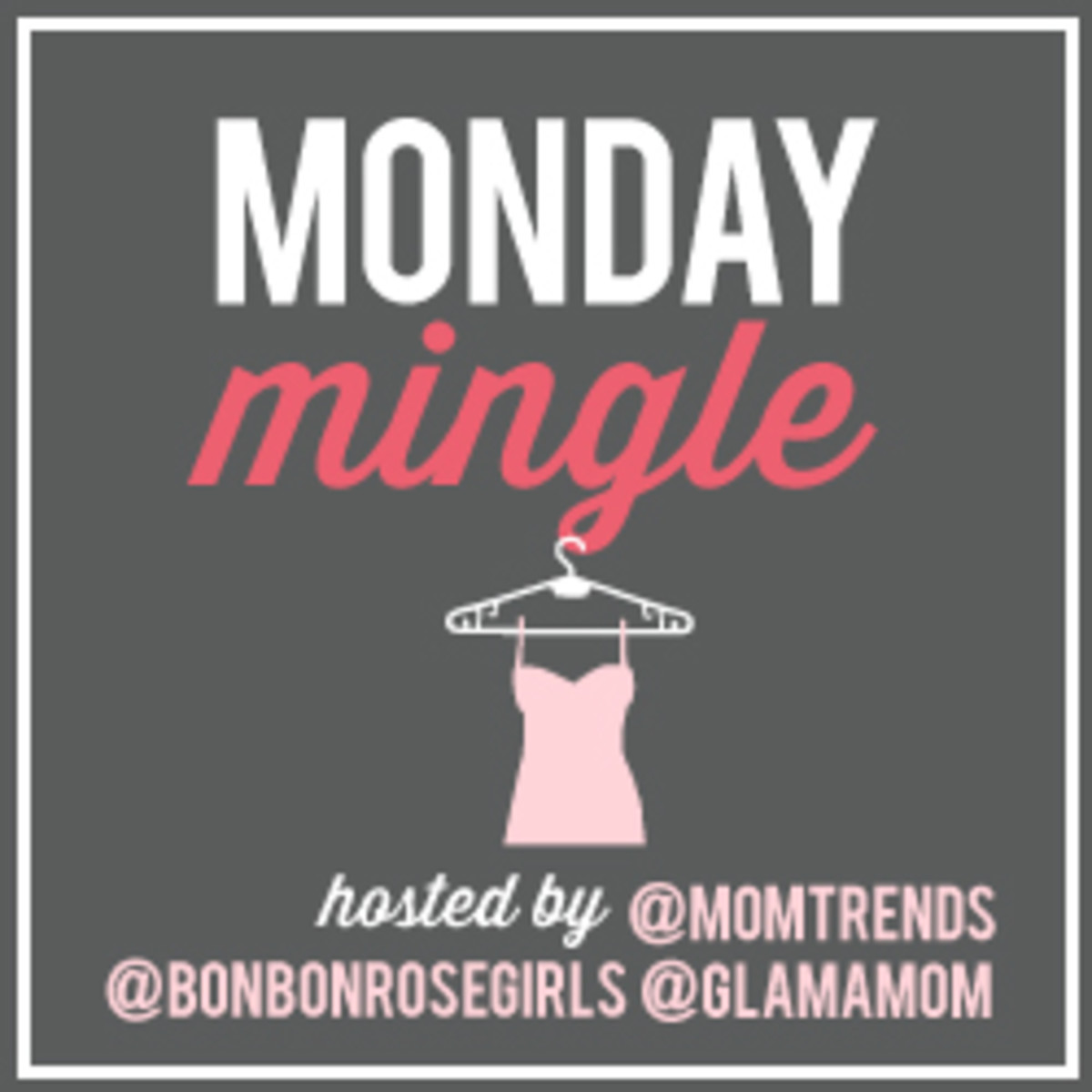 Momtrends was not paid for this post. As always, we get a lot of free clothing to style. But no one paid me to put any of this together. You must be 18 and a US resident to win. Everyone who enters will be added to the Momtrends monthly newsletter. Giveaway ends on 12/16/13.