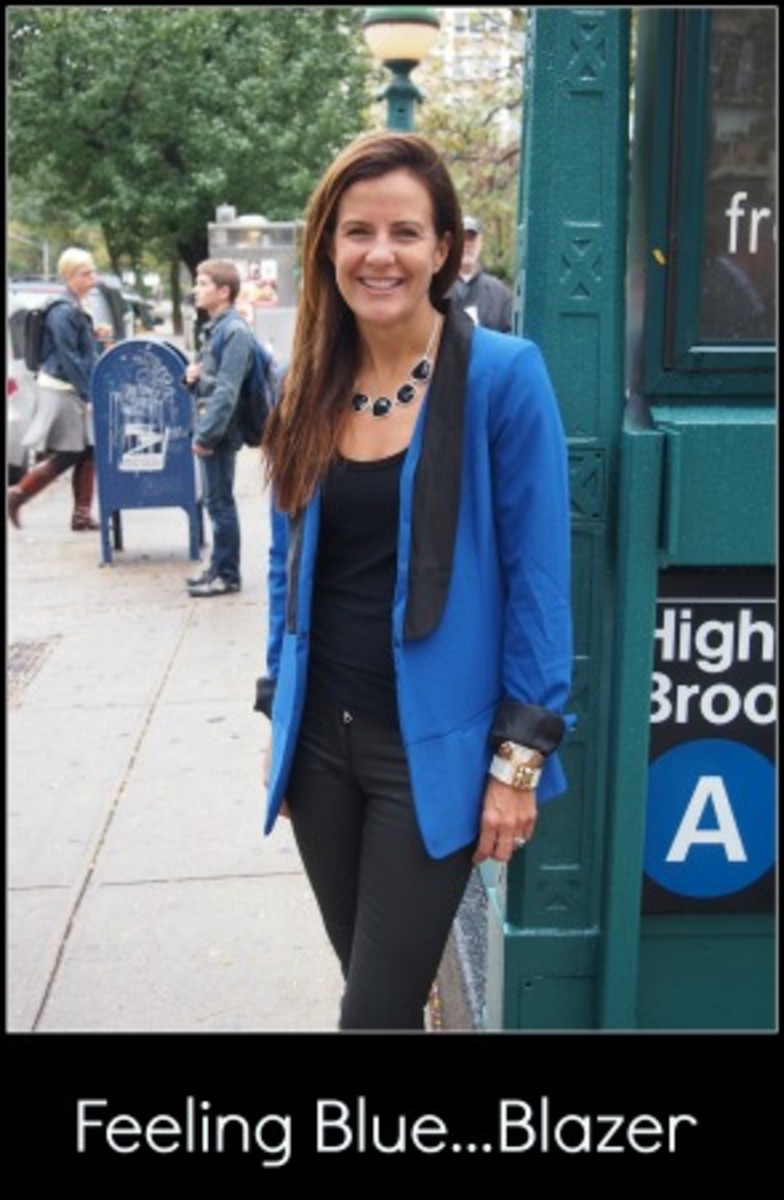 A huge holiday box arrived from Kohl's a few days ago. I dug in. After sorting through the goodies I decided to feature this blazer.  Why was my favorite piece from the collection this blue tuxedo blazer from Rock and Republic?
I was feeling fairly "downtown" on this particular day so I slipped (ha! it was more like wiggled into) these coated denim leggings and added a black t-shirt, black boots and a black necklace. A pop of color was necessary. I felt the blue gave me more than enough color–and it's a color I never ever wear. The blazer is just $56–a steal and right on trend for the holiday season. The price is right for a fashion risk don't you think?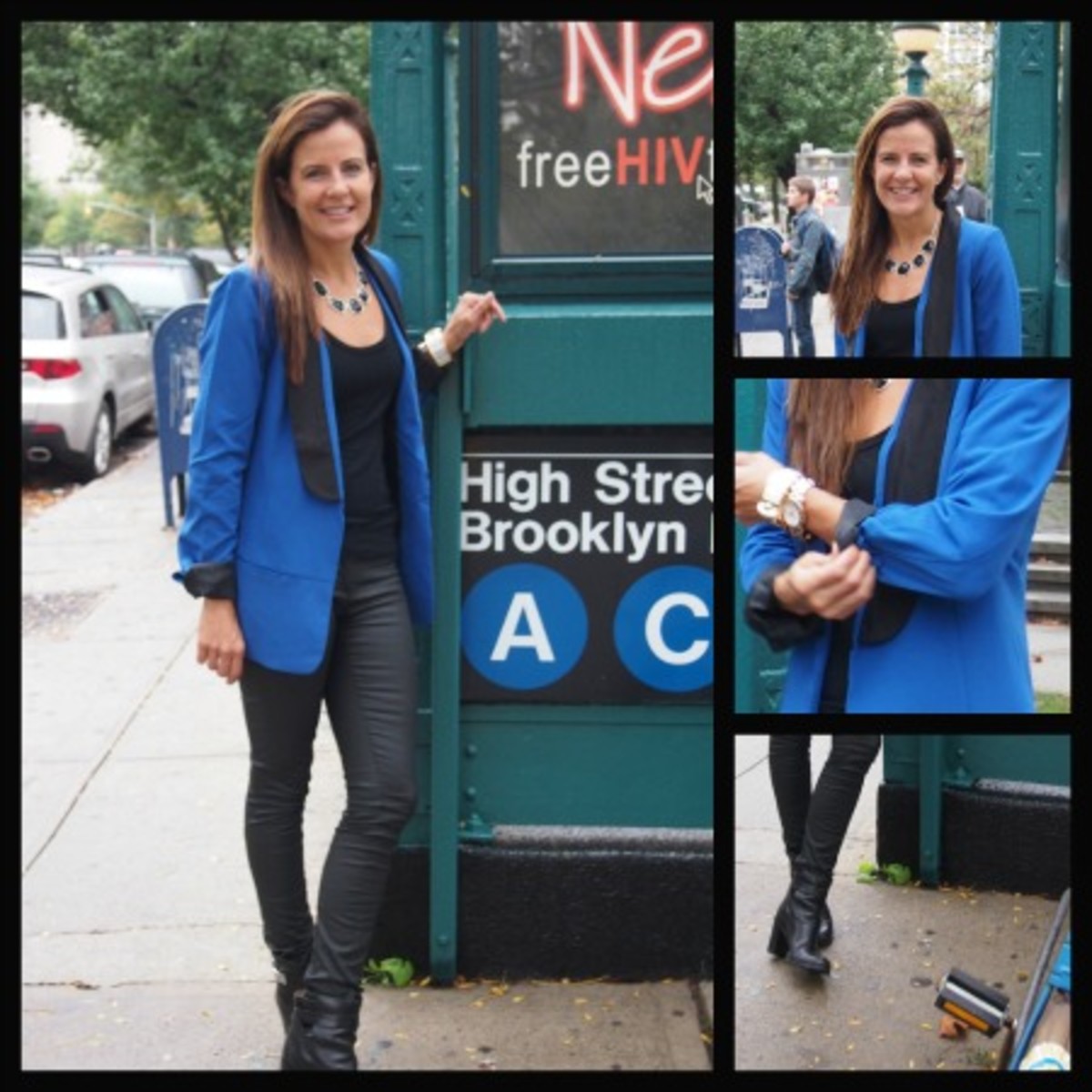 When it comes to the other pieces, they are what I already had in my closet–the black necklace is from Avon's jewelry collection, the jeans/leggings are 3×1 denim and the top is Michael Stars.
This look is quite young and trendy. I wouldn't wear it around the in-laws for sure, but on a day full of fashion-oriented fun (and lunch with Glamamom) I didn't feel completely ridiculous.
Now, how about about you? Any bold fashion moves this week. If you link up and share you'll get a chance to win a $100 Gift Card to Kohl's.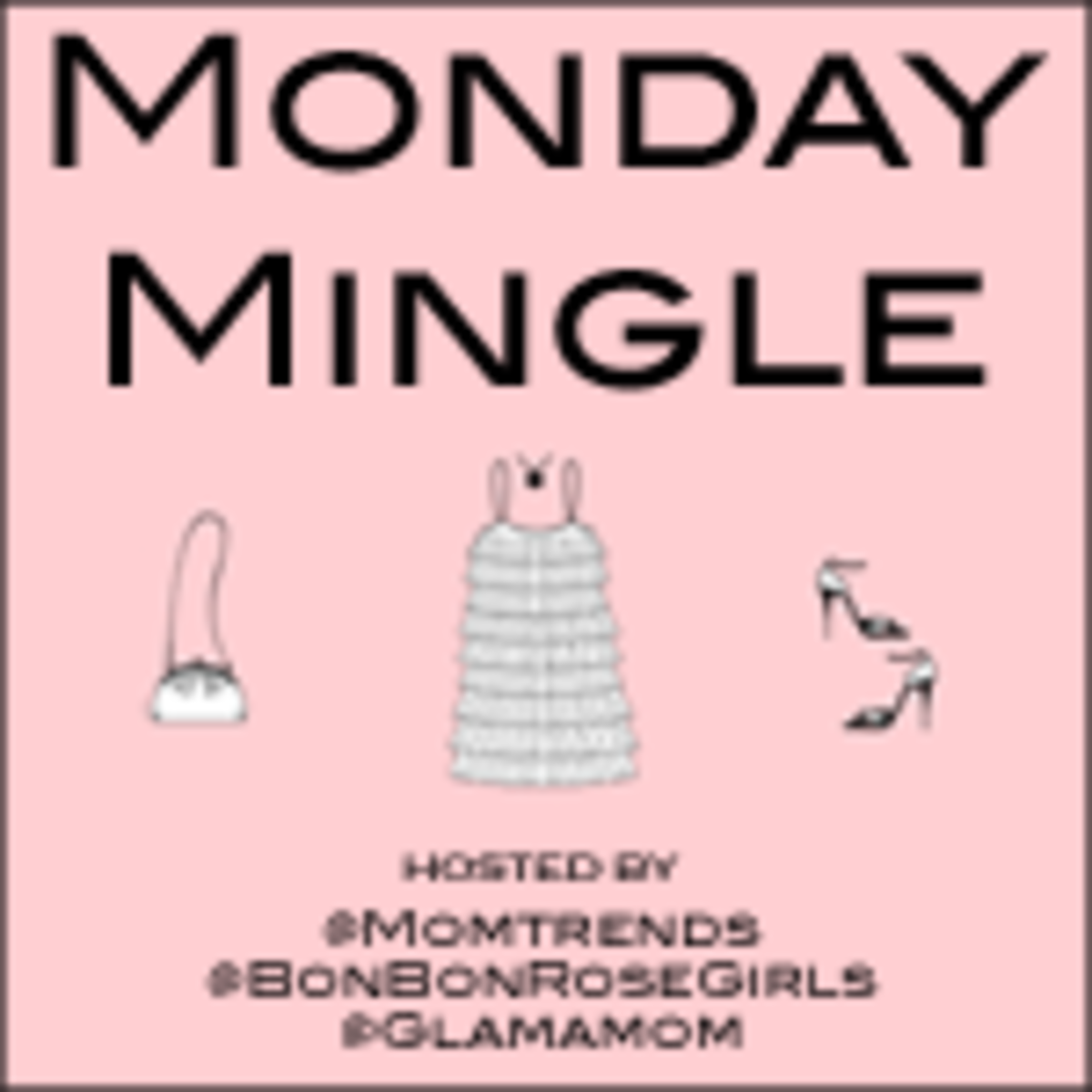 Monday Mingle is a fashionable collaboration between Momtrends, Glamamom and BonBonRoseGirls. Each week we team up to bring you a fashion post and encourage all of our readers to link up and participate in the fun by linking up a fashion post.
Contest open for one week. Must be 18 or older and US resident. Winner chosen at random. This is not a paid post.