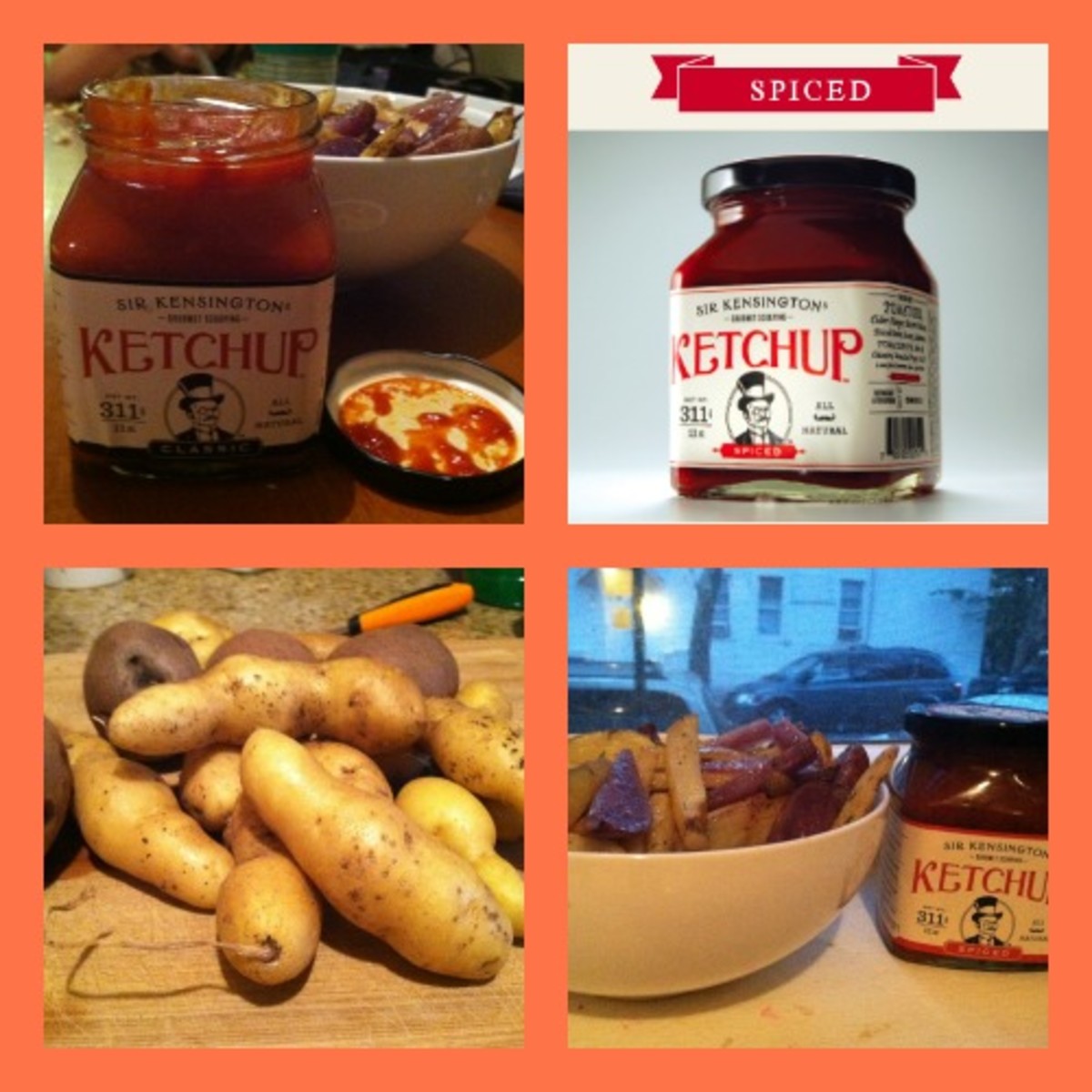 There is a whole lot of goodness in French Fries but the commercial grade fries that we all know and love is loaded with fat and salt from the oil that most potatoes are fried in. We love fries in our home, but I'm not a fan of the grease and also spending money on this simple food can easily be done by baking them at home. On a recent trip to the farmers market I found a gorgeous collection of fingerling potatoes and purple potatoes that I thought would be a tasty way to enjoy fries at home. This version was made by baking them where I included fresh herbs (dill, basil and sage), some olive oil, salt and pepper. Simply and easy – they were ready in about 40 minutes where the whole family devoured them. Although the potatoes were amazing, everyone was raving about the Sir Kensington's Gourmet Scooping Ketchup (yes, the ketchup!).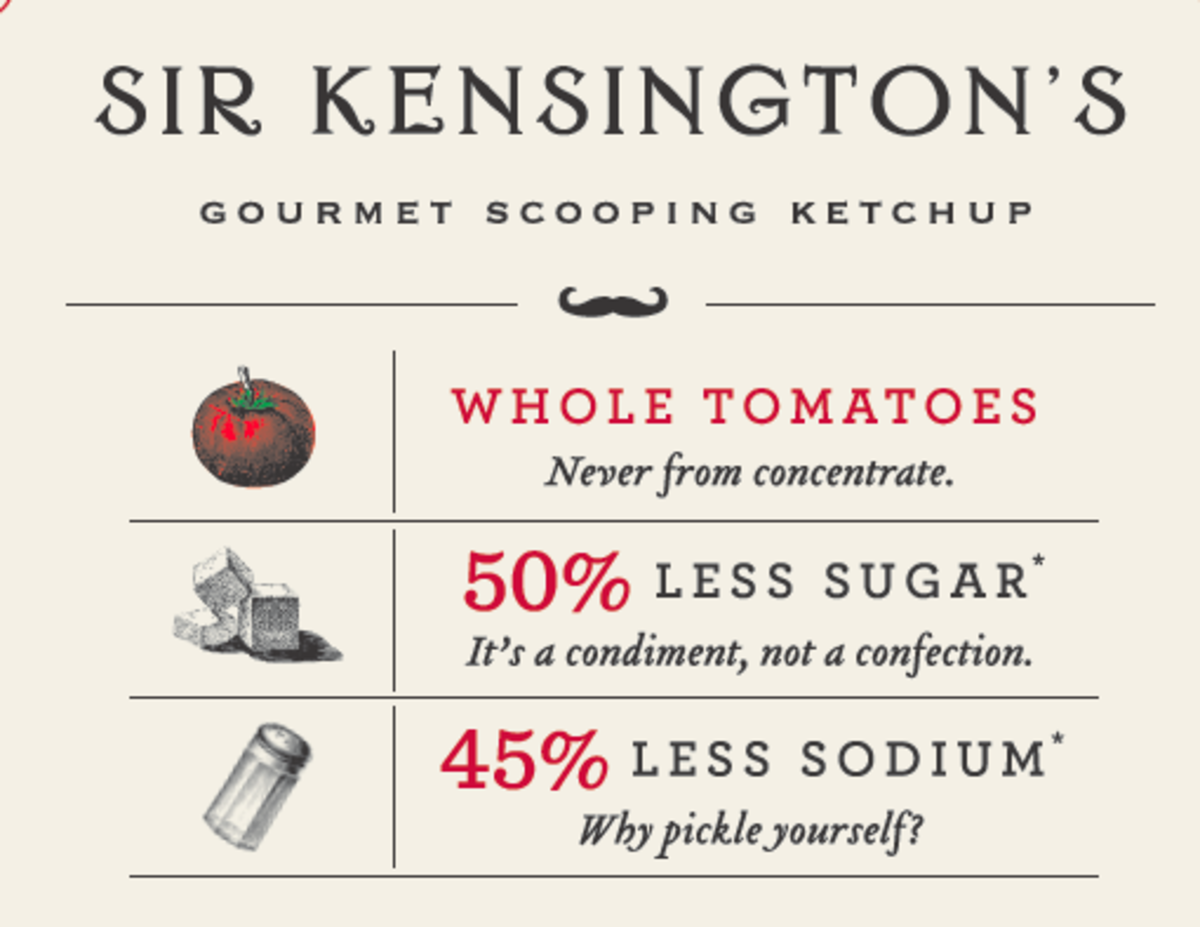 For this side dish, the Sir Kensington's Gourmet Scooping Ketchup, an all-natural alternative to average commodity ketchup, complimented the fries so well that my husband even remarked – "I don't see any reason to use any other ketchup ever again." I could definitely attest to that and I loved the rich and flavorful ketchup that is made with apple cider vinegar, lime juice, onions, peppers, whole tomatoes (not concentrate) and raw sugar (not high fructose corn syrup).
Available in original or spicy, the company uses vine ripened California tomatoes to create their all-natural, wheat-free, and fiendishly healthy blend that even the most discriminating of palates will love. Whether it's on homemade fries or a tasty veggie burger, you will love the blends from Sir Kensington, and trust me never want to go back to commercial grade ketchup again.
Baked French Fries
Ingredients:
4-5 potatoes (fingerlings, red, baking potatoes, etc
1 tablespoon olive oil
1/2 teaspoon fresh basil
1/2 teaspoon fresh dill
1/2 teaspoon fresh sage
2-3 cloves of garlic, minced
sprinkle of salt and pepper
Directions:
Preheat oven to 450 degrees. Cut up potatoes lengthwise and place them in a baking dish. Coat the potatoes in the basil, dill, sage and garlic. Drizzle the olive oil evenly on the potatoes, sprinkle on some salt and pepper and bake for 45 minutes.
Momtrends was not paid for this post. We were given samples