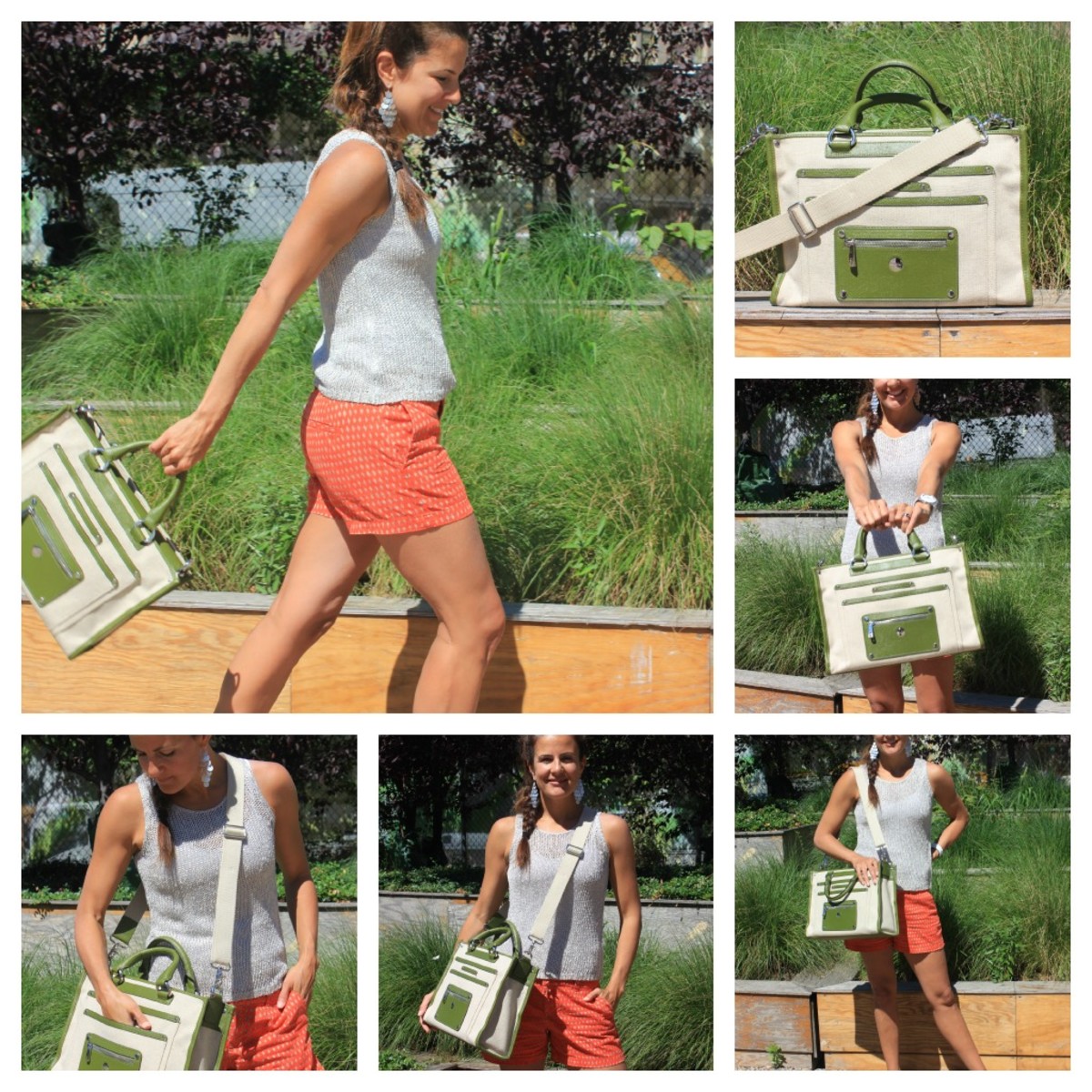 This week I'm showing a glimpse of how and where I work. The "how" is creatively and passionately. The "where" is well, anywhere. I am always on the go covering trends and heading to events. That means I carry my little 13″ macbook air everywhere. Usually, I bring along a trusty tote since traditional laptop bags can hardly be considered cute.
But lately, I've been sporting the Havana bag from Knomo. I can stuff my "office" –that would be a phone and laptop–into my bag and hit the road. The blend of linen and leather is perfect for summer. Fortunately for me, I can wear shorts and a tank to work. I put together the rest of the outfit from LOFT. I'm also wearing a nifty pair of shorts from LOFT and a metallic tank (also LOFT). It's been hot as Hades this summer, so I've been dressing minimally. The bag works for my casual style.
I'm also loving the fact that my hair is long enough to put into this sassy side braid. I can't stand it on my neck on really hot days. And I won't lie, I'm mostly in flip flops these days. The Prada gold sandals only came out for a meeting and this shoot.
With my on-the-go life, this tote is perfect. It's loaded with pockets and compartments, plus offers EVA foam protection. Find more of these smart bags at www.knomobags.com
Win It! This week we've got a fun trio of Avon Bracelets to give away to one lucky fashionista. To be eligible, just link up a post. One winner will be selected at random.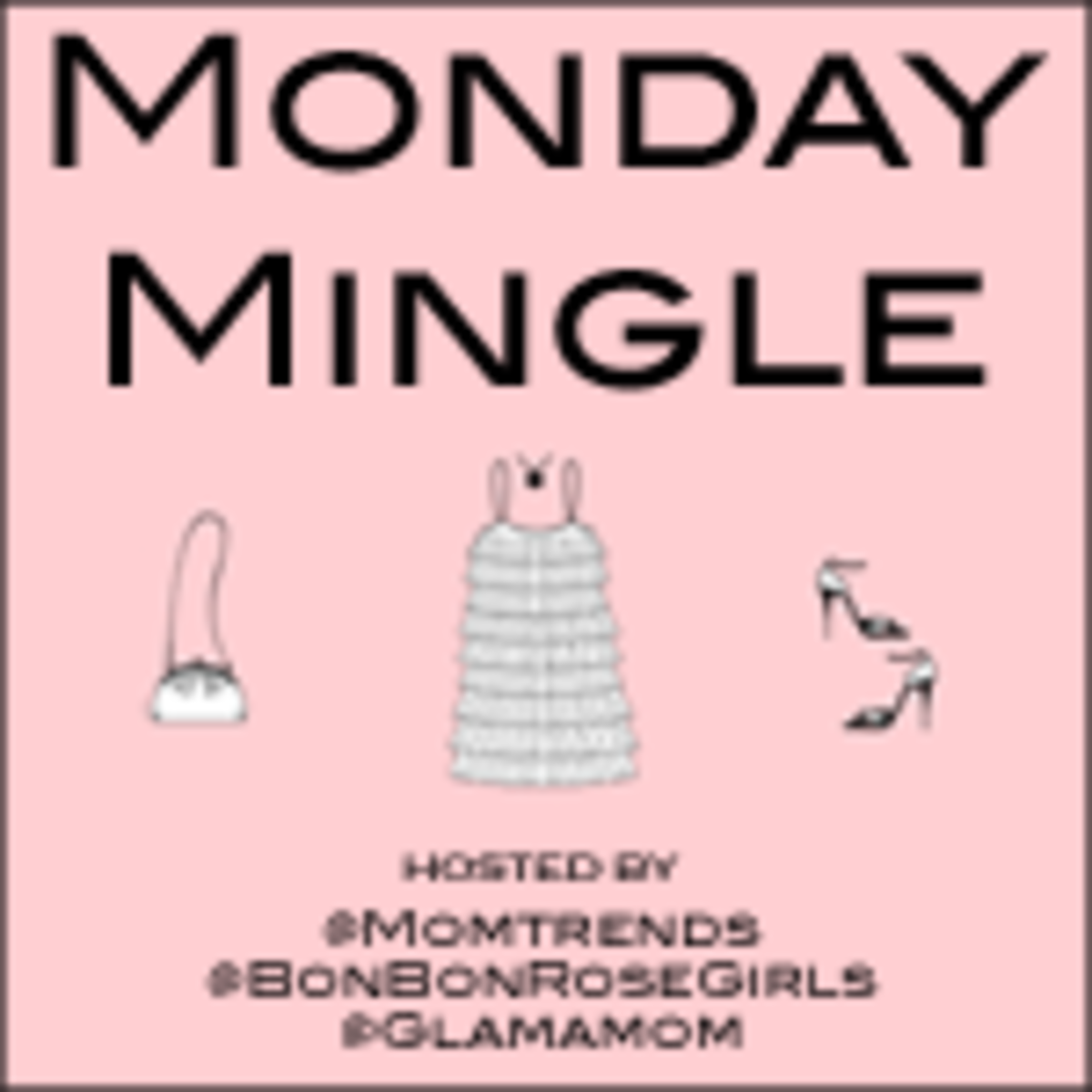 Each week the Monday Mingle ladies gather to bring you style inspiration. We rotate hosting the linky between Jill at www.glamamom.com and Kristin at www.bonbonrosegirls.com we hope you'll stop by and join the fun.