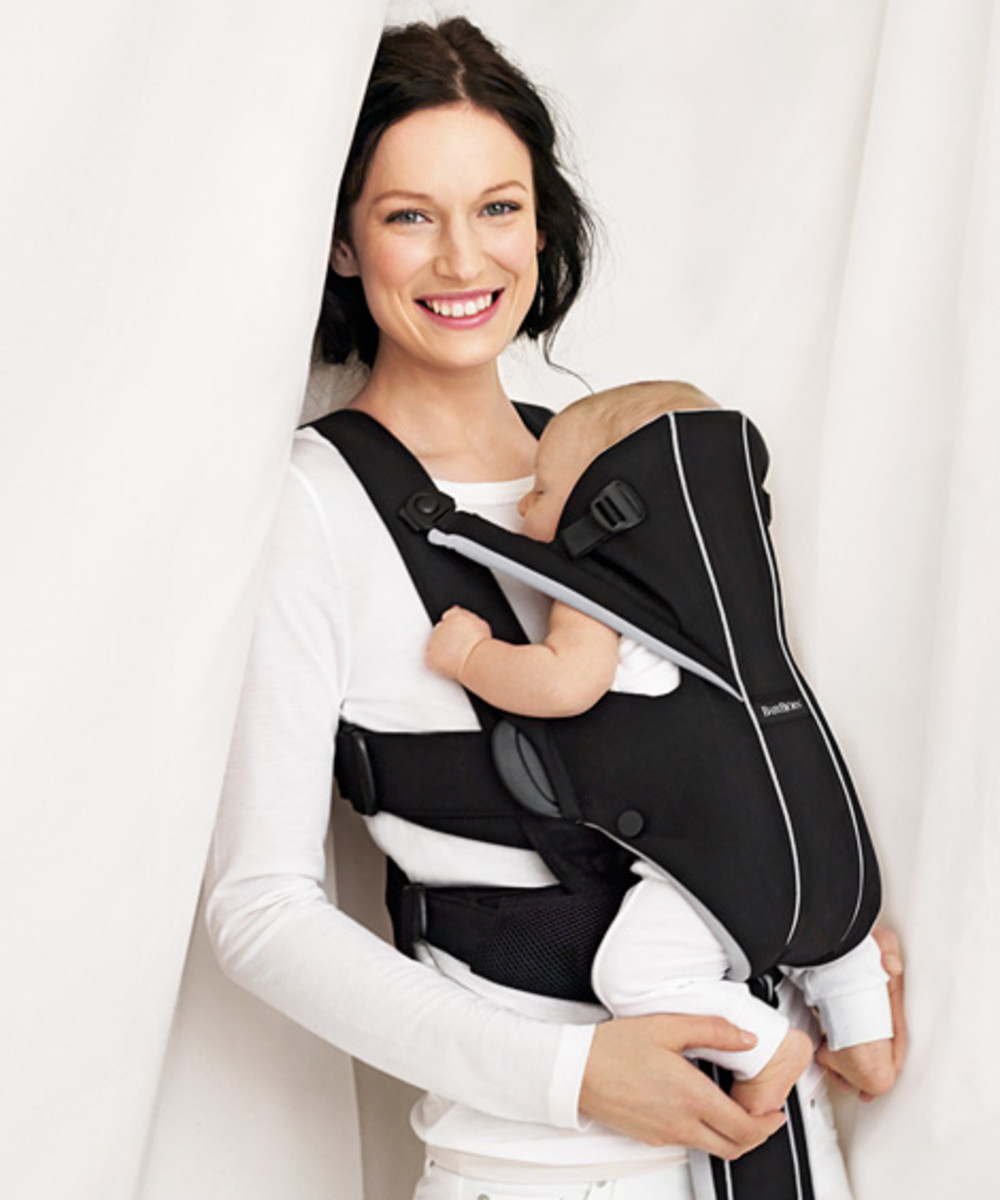 Last month we helped launch the newest product from BABYBJÃ?RN–the Baby Carrier Miracle. The latest carrier from this beloved brand has all the things we've come to expect from this Swedish brand– exceptional quality and lots of research. We saw first hand the effort that went into developing this product and got to share some of our own insights on the miracles of motherhood.
It was years in the making to bring this new carrier to the market. The big change is the adjustable design and option for moms to shift weight from the shoulders to the hips. Like most of the BABYBJÃ?RN, this will work with a newborn up until baby weighs about 26.5 lbs (around 15 months of age).
The Miracle has an entirely new and unique design, with a support belt and several new ways of varying the pressure points. My testing found that the carrier was easy to adjust and it's still got the great option of being forward or mommy-facing. For more information visit http://www.babybjorn.com
Choose between Soft Cotton Mix, Organic Cotton and Airy Mesh -all featuring the ergonomic waist belt ($184.95). Look for the Miracle on October 1st in the US. Place your order now on Amazon.com here.

Momtrends is proud to be sponsored by BabySwede.