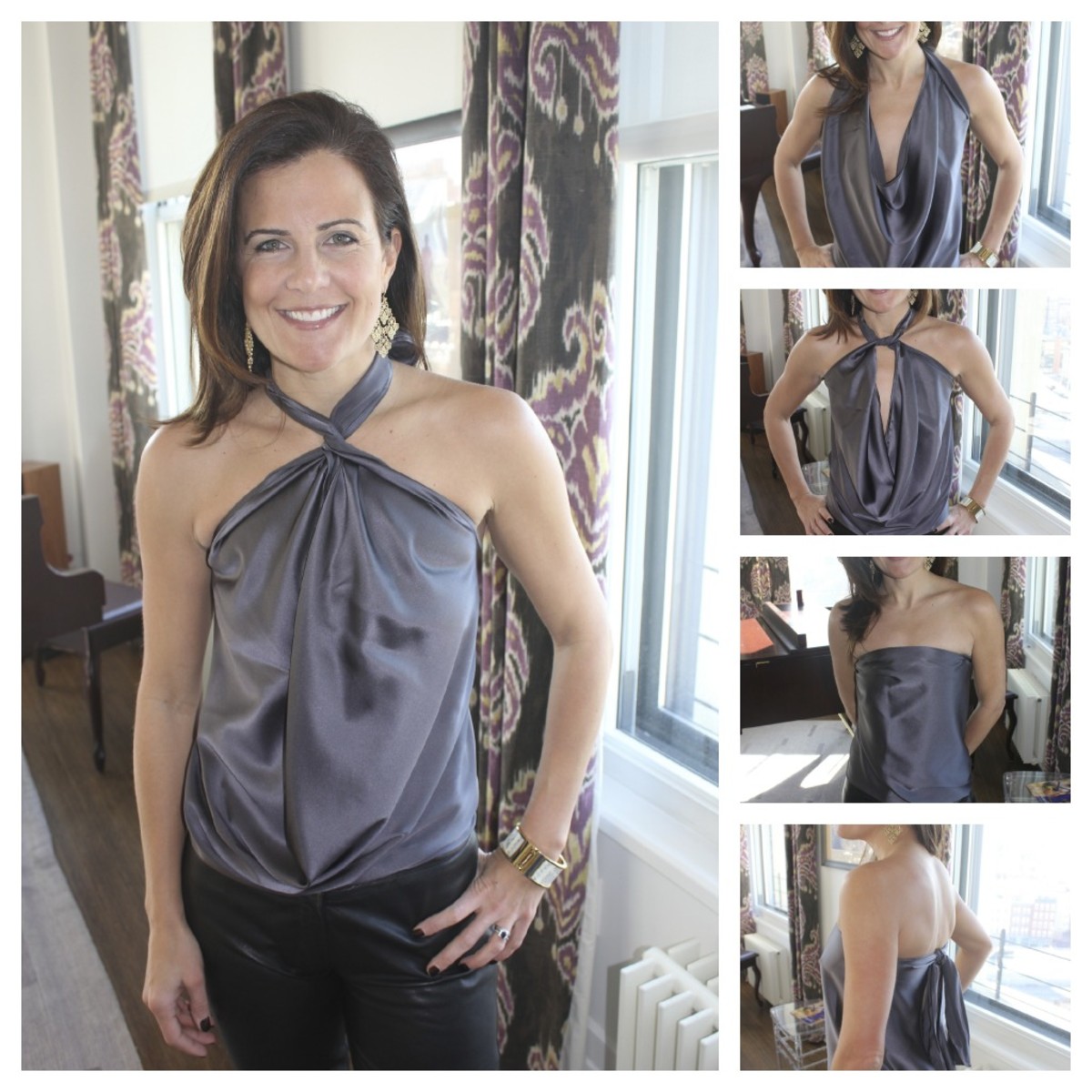 Today in my fashion post, I'm showing how to style a Ramy Brook top five ways. Since I don't have unlimited closet space, I like fashions that can be re-invented many ways. This silk top is perfect for anyone who likes to experiment and play.
Ramy Brook designs are all about showing off skin. The designer looks for "the sexy drape of beautiful fabrics in shapely, but comfortable, forms."  And most importantly, sexy presented in a sophisticated manner, and complexity where appropriate presented with simple elegance. The Harriet tops is one of those pieces that will work with your favorite pair of jeans or a great leather pant. I styled it with pants I found years ago in Paris.  This one-shoulder tie was my favorite of all the styling options.
Harriet Top is available in 11 colors. The brand says there are 6 ways to tie it, but I could only come up with 5. Regardless, that's a lot of options! The top is made from 100% stretch and is dry clean only. I'm looking forward to layering it under my tuxedo blazer this winter then going more bare in the spring and summer. Find out more about the brand and shop here https://ramybrook.com/
This post is part of the Monday Mingle series, a fashionable collaboration between Momtrends, Jill of Glamamom, and Kristin of BonBonRoseGirls. We take turns posted about personal style and invite our communities to join in the fun. This week, Jill from Glamamom is hosting. Click here to link up.
Momtrends was not paid for this post. We did get a sample to style.