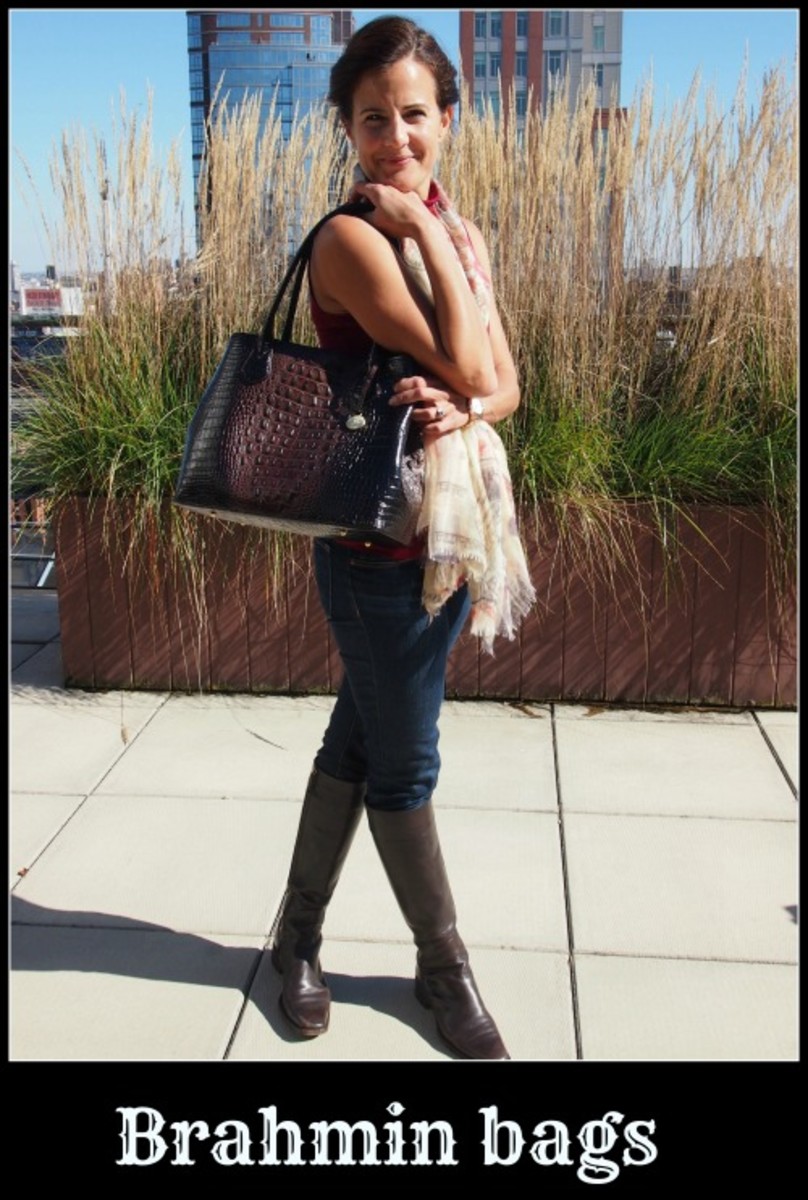 Dainty handbags are lovely in theory–but in reality I need a bag that can handle all my gear and not detract from my style. I'm always hunting for a stylish tote bag that can keep up with my fashion demands and be supremely practical.
This week I'm showing off my newest find from Brahmin. I'm wearing the
Anytime Tote in Cocoa ($198). This fall I've traded in my Tory Burch tote for this gem. It's light and offers all the details that make this busy, working fashionista happy. It fits my laptop, and plenty more while not creating bulk. I love the way this tote has a two-tone look. It works with all my fall wardrobe pieces.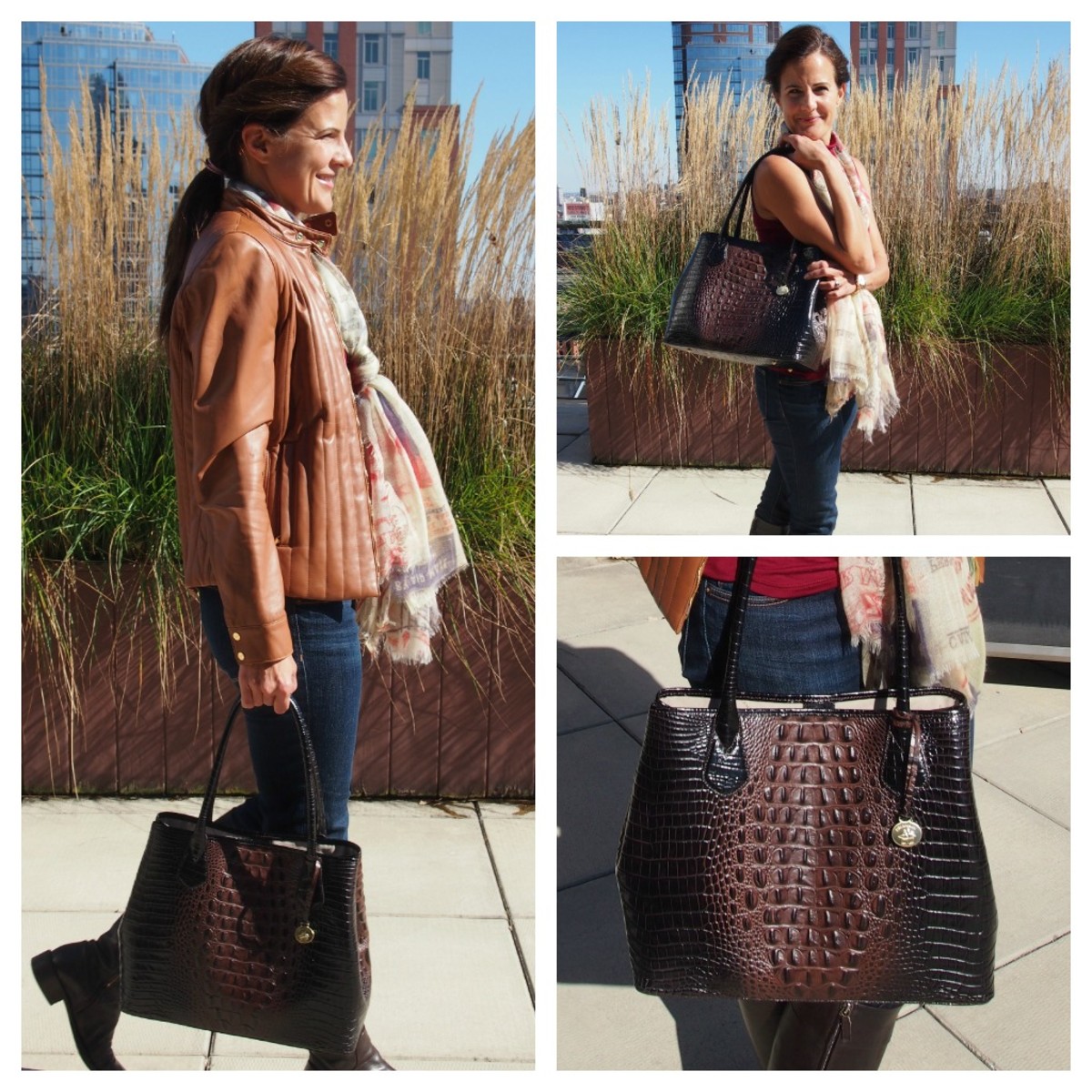 The bag has a snap closure and one interior zippered pocket large enough for a big wallet. For more details visit www.brahmin.com
As far as the rest of the outfit, I'm wearing J Brand Jeans, a new Tahari sleeveless top, a scarf I scored from TJMaxx and from the way back machine (think circa 1999) two pieces from Ralph Lauren–a leather motorcycle jacket and brown riding boots. The items I invested in while I was managing the stores on Madison Avenue have served me well!
Now I want to know what you've been wearing! I hope you'll join the Monday Mingle fun and link up. Each week I team up with Glamamom and BonBonRoseGirls to talk fashion and style. This week Kristin is hosting so head over there and link up!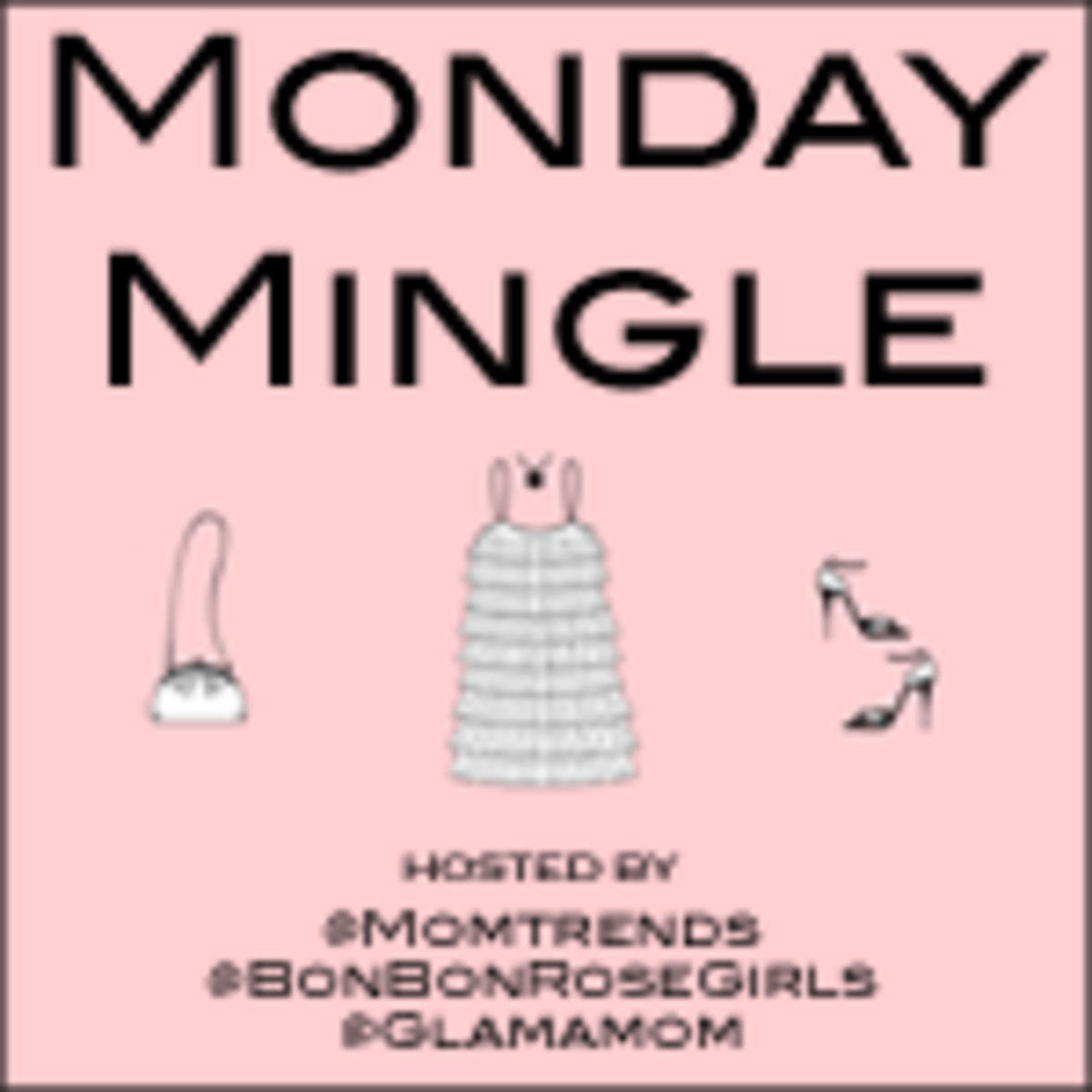 Momtrends was not paid for this post.