A few cold days in October and I needed to trade in bare legs for tights.  With Lace Up booties being all the rage, I relied on my trusted Bootights to give me the warmth I needed with the extra sock support needed for a boot.  With both ankle and mid-calf sock lengths available, you can still wear your favorite boots and keep your tootsies warm.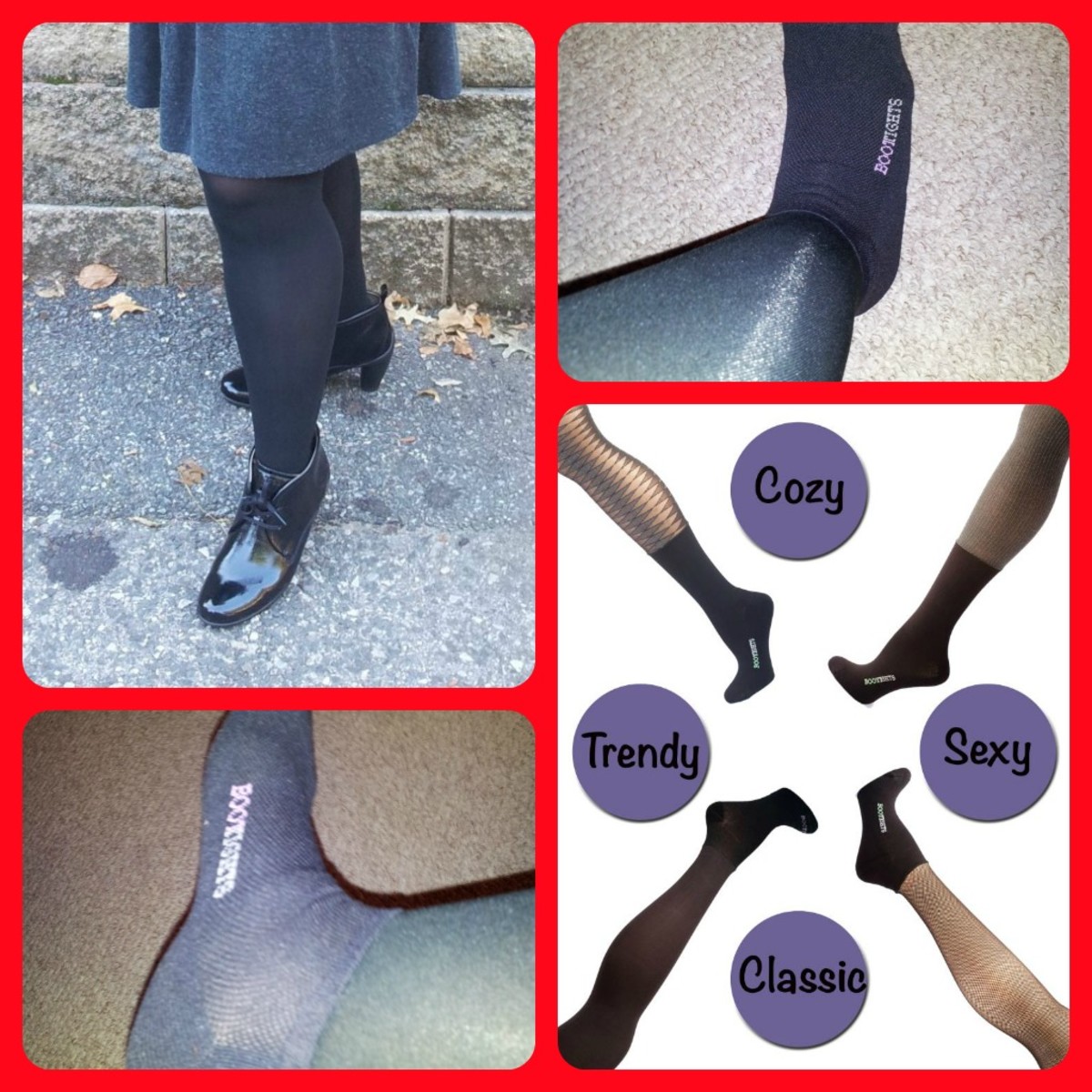 After wearing a few times, I must say that they really help to keep your foot comfy in your boot. And warm too!  They run true to size.  A word to the wise, be gentle while putting them on to avoid a run.
They average around $30 depending on the style you choose.
Bootights make fall fashion comfy, easy, and chic for busy style conscious moms. Since many women wear socks over their tights inside of their boots for warmth and comfort, Bootights combines the two garments. Tights + Socks = Bootights! 
Collections are available in Core, LUXE, and Designer in mid-calf and ankle heights to fit all boots.   
The Core collection is the basic solid tight collection with colors such as Jet Black, Wine, Chocolate, and Heather.
Luxe collection includes Jet Black Opaque and Charcoal Opaque.
Lastly, the Designer collection is comprised of pattern tights and includes Lincoln Park, Delta, Clark Cable Knit, Draper, Halsted, Netscape, Seams to Me, Flannel Pin Stripe, and Calliope.
 The whole Bootights line is 100% USA made.    Now, that puts a smile on my face!
For more information on Bootights please visit http://www.bootights.com
Kerri G. is a not only a teacher, wife and writer but a full time working mom of three savvy ladies. You can read about her adventures in traveling, fashion and money sense at Raising Three Savvy Ladies. Find her on twitter as@SavvyMomNYC.
Momtrends was not paid for this post. I received a pair of Bootights for the purpose of review.