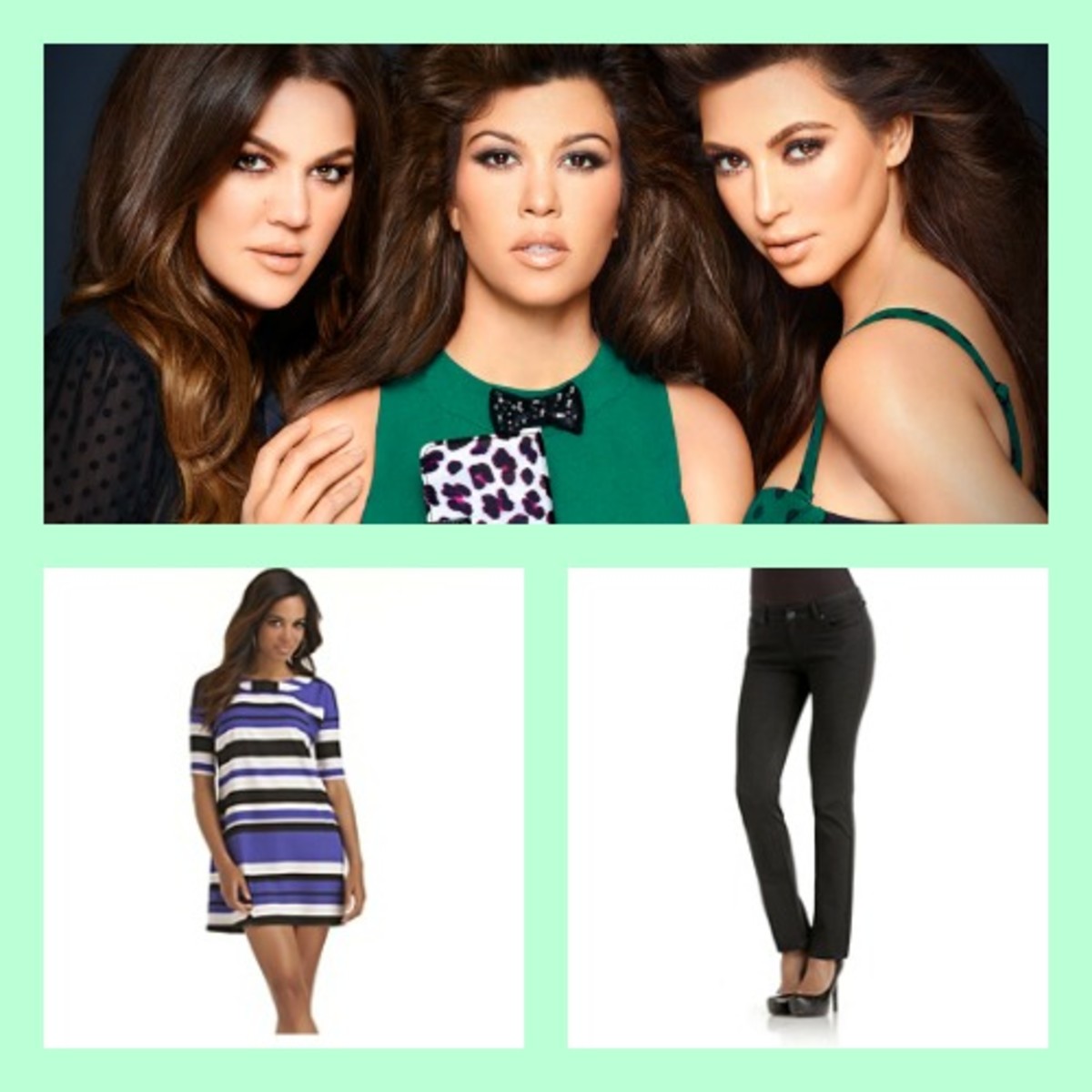 A few days ago, I had the unique opportunity to check out the latest styles from SearsStyle, including the new Kardashian Kollection designed by the infamous Kardashian sisters (Kim, Kourtney and Khloe).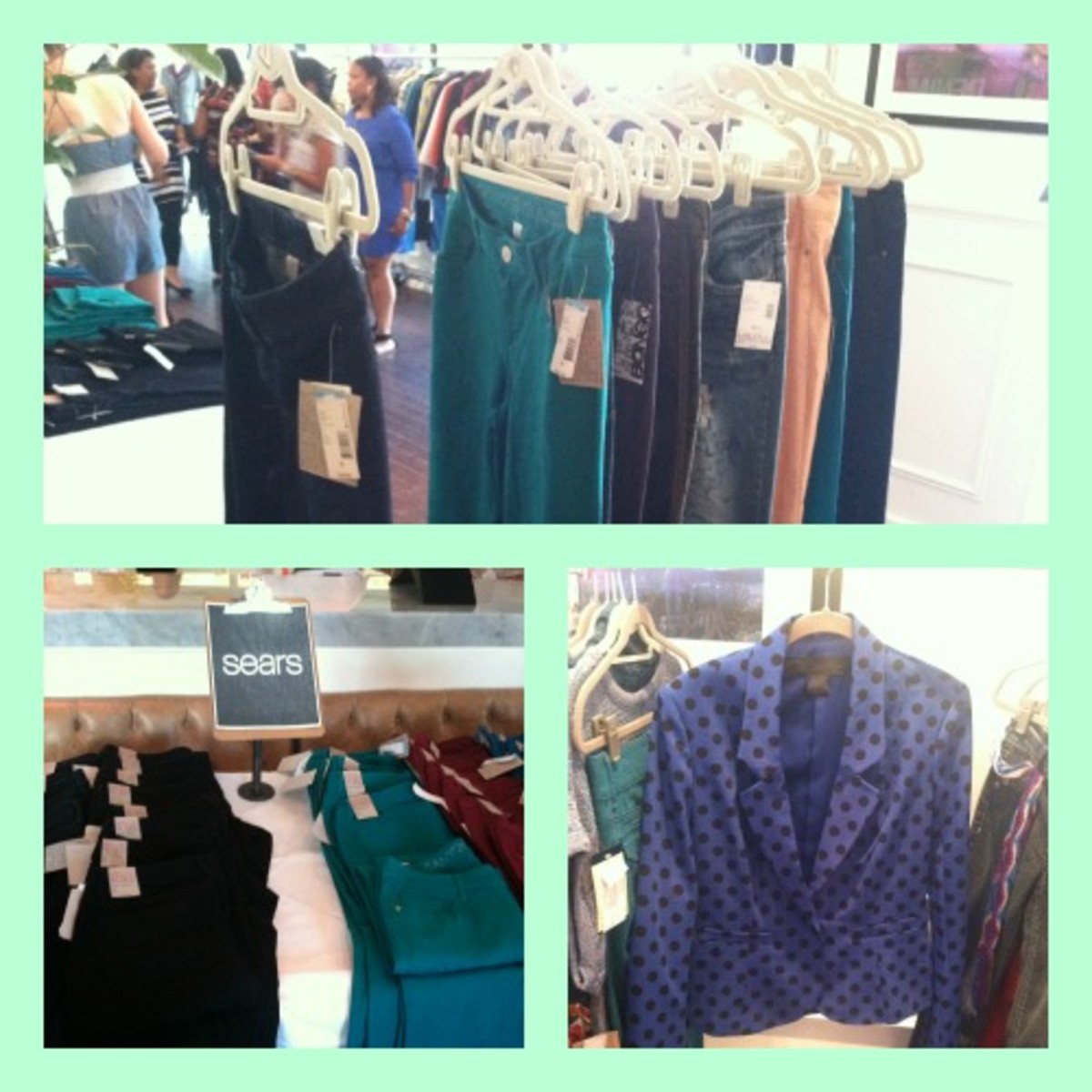 The preview included a fun peak at the various brands denim featuring bright and vivid colored jeans and on-trend pieces like striped sweaters, colored peacoats and polka dot blazers.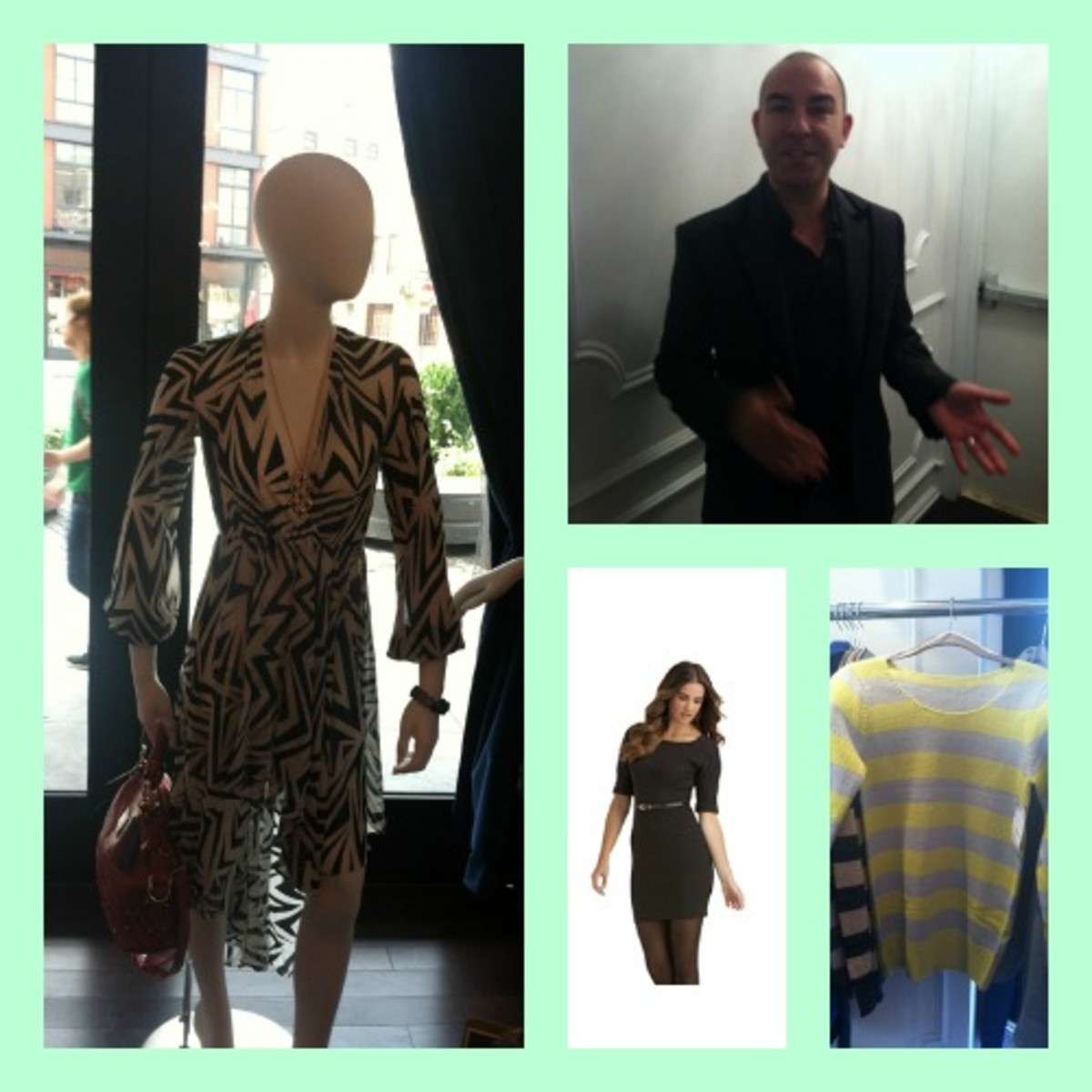 At the casual luncheon, I also had the chance to chat with Bruno Schiavi,  the Kardashian Kollection head designer and Jupi president, who spoke about "mom fashion" and maternity styles. He spoke about Kourtney, who recently gave birth to baby number two, and how the line can allow moms to feel feminine and look their best. He added, "when looking for maternity fashions, pick clothing in a bigger size that you love – you don't have to pick the standard maternity wear."
Bruno also noted how the Kardashian sisters are completely involved in the process from the start to the finish. While looking at the preview, I loved their unique denim selections that is named Kim, Kourtney or Khloe – fitting various body types and style preferences different body types. This included bright red, blue,  white and classic dark washes. Their dresses were also gorgeous that included a cute black sweater dress, a cute striped blue dress, and a fun red striped maxi. The line also includes accessories, tops, swimwear, pants and items for the home.
At the event, I also learned more about how to find the dream jean. Here are some tips to score the perfect pair of jeans this fall.
1. Tall Drink of Water: Jean shopping can be challenge for even the tallest of the leanest. Choose jeans with a lower waist and cut that flares out to flatter and accentuate the right places.
2. Curvy and Buxom: Start with a higher waist to elongate the legs and choose larger back pockets to flatter your derriere. Shape and fit matter more than the wash, so look for a little stretch in your denim.
3. Petities: Choose a style that will balance you by staying away from flares and boot cuts. Go straight leg all the way down to your ankles, and remember: don't buy a trend unless it flatters you.
4. Work it in the Office: Save the holes and super tight fits for the weekend. Instead, try a trouser fit with a high waist and crisp crease in the front of the jean.
5. The Non-Mom Jeans: Ditch any bells and whistles, or embellishments. Go simple – right down to the wash of the jean (nothing stone or acid-washed). Make sure the width of the leg complements your thighs and go for a natural waist that hits below the bellybottom.
Bonus Tip – Remember that jeans can always be altered. So have no fear, just have fun.
For more information: please visit: http://www.searsstyle.com/
Momtrends was not paid for this post. We were given samples of jeans from the collection.