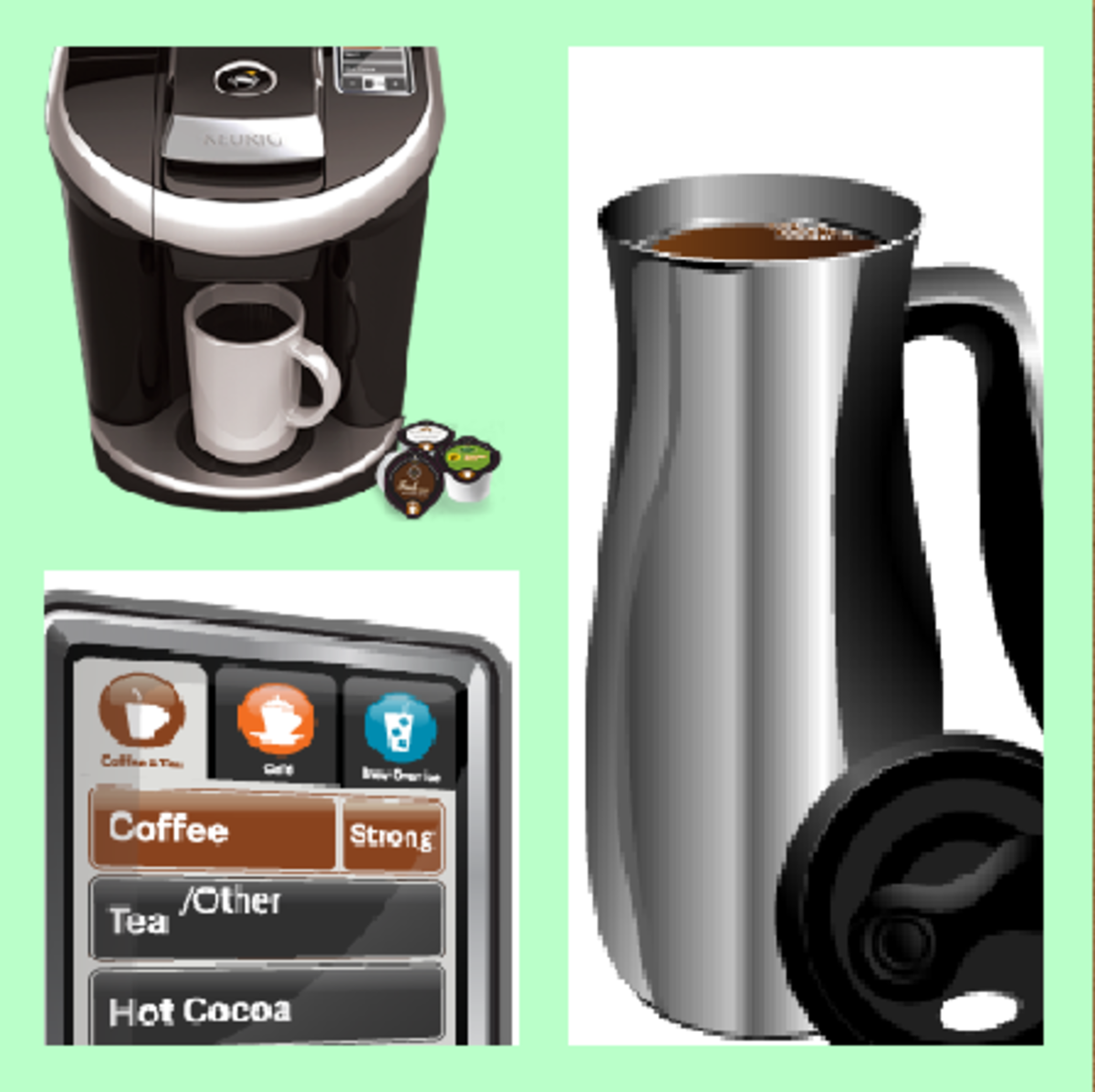 I am a coffee person. I wake up thinking about my cup of coffee that is somewhat prompted by the early wake-up time my kids subject me to. Currently that teeters around 5:30am/6:ooam where the wake up with a bolt of energy and excitement to start the day. I love their zest for life, but it also takes me some time to catch up and thanks to caffeine I'm not that far behind them.
A fan of brewed coffee, I recently have been testing out single-served options through my new Vue V700 Brewing System. As the next generation of coffeemakers from Keurig, this system is designed to brew stronger, bigger and hotter cups of coffee via its innovative programmable color Touchscreen system. After reading the instructions, I was excited to make a mid-afternoon cappacino that I was able to do by inserting a coffee pod and then a milk one. In seconds my cappacnio was made where I could enjoy a specialty beverage right at home. I loved using this touchscreen that was a modern way to make coffee as well as one that was simple to understand. At a coffeeshop these speciality beverages average around $5, so I also loved that I could make them at home and not pay that much for the same quality and taste that I was used to.
In addition to the specialty drinks, the Vue allows you to control the strength and temperature of your coffee as well as the size. Featuring a customizable brew process, you can literally adjust the water pressure, timing and airflow – so every beverage is brewed exactly how you want it to be made. You can literally customize your blends based what you love. You no longer have to have coffee that is too weak or too strong, based on exactly what you want. I also love that these means options beyond just coffee. With the Vue you can also make tea, hot cocoa or iced beverages. This is ideal for every season, perfect for entertaining or simply when you want to enjoy your favorite blend right at home.
The system comes with a variety of  10 Vue packs and when deciding to purchase this system you will have to look for the Vue System icon and not use the standard K-Cup packs (they are compatible with the Vue Brewer) where you will discover a variety of coffee, tea, hot cocoa, iced and specialty varieties from gourmet partners like Celestial Seasonings, Green Mountain Coffee, Timothy's, Tully's, Newman's Own and much more.
Another innovative part of the system is that the cups are BPA-free and recyclable. How this works is simple. After the pods have cooled down, you can remove the coffee liner and place the plastic with your regular recycled items. The coffee can be used for a compost or go in the regular garbage. To learn more about recycling the Vue'"¢ pack'€™s plastic cups, please visit www.VueRecycling.com.
While the days are long and the kids get me up bright and early, I am better prepared with a dose of coffee that I can create my way using blends that I love as well as a formula that works for me. Creating the ultimate brewing experience, the Keurig Vue allows customers to savor their specialty coffee and create a blend that is unique to their own tastes.
For more information, please visit: http://www.keurig.com/
Momtrends was not paid for this post. We were given samples.