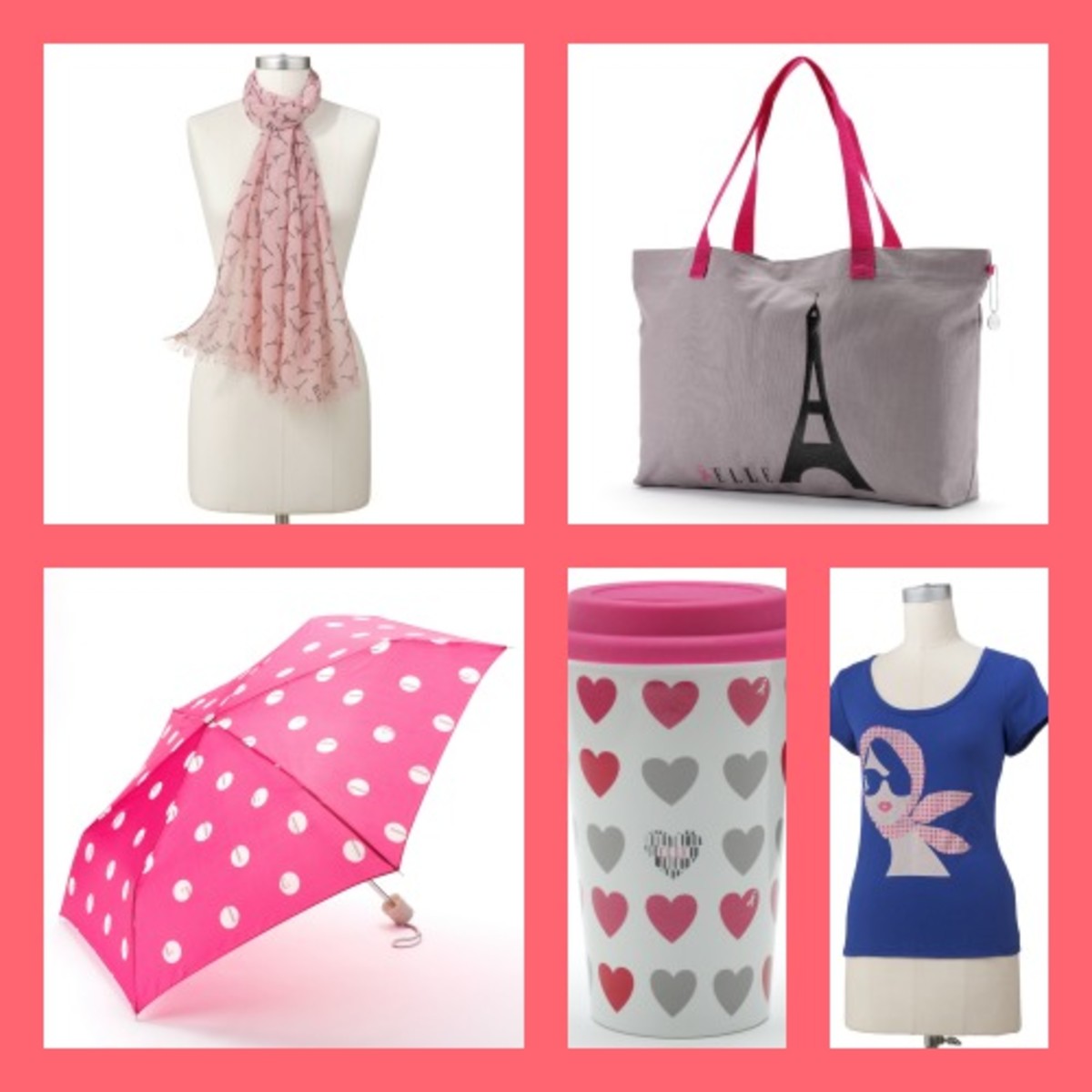 Kohl'€™s Department Stores invites customers to join the fight against breast cancer this fall with a new collection from the Kohl'€™s Cares® cause merchandise program.
The newest collection, designed by ELLE, will be available now through the end of October offers fashionable, on-trend apparel, accessories and gifts  with 100 percent of the net profit donated to support the fight against breast cancer.
Available for only $5 and $10 each, the ELLE collection features a variety of chic and stylish apparel and accessories that support women'€™s health. From tees, pajama pants and shorts to scarves, candles and totes, all items are designed in fashionable fall colors and Parisian prints while sporting the signature pink ribbon.
Kohl'€™s cause merchandise supporting the fight against breast cancer is available year-round, with 100 percent of the net profit donated to the cause. Kohl'€™s also supports women'€™s health with a commitment of $7 million over three years to the American Cancer Society'€™s Midwest Division and the Southeast Wisconsin Affiliate of Susan G. Komen for the Cure® to support breast cancer research, education and patient-assistance programs.
The Kohl'€™s Cares women'€™s health initiative builds upon Kohl'€™s long history of charitable involvement in the communities it serves. Since 2000, Kohl'€™s and the Kohl'€™s Cares program have combined to give approximately $47 million to support charitable initiatives in the metro-Milwaukee area. In addition, over the past 10 years, the company'€™s Kohl'€™s Cares cause merchandise program, which sells plush toys and books, has raised more than $180 million to benefit children's health and education initiatives nationwide.
For more information on Kohl'€™s, visit Kohls.com/Cares.
 Momtrends was not paid for this post