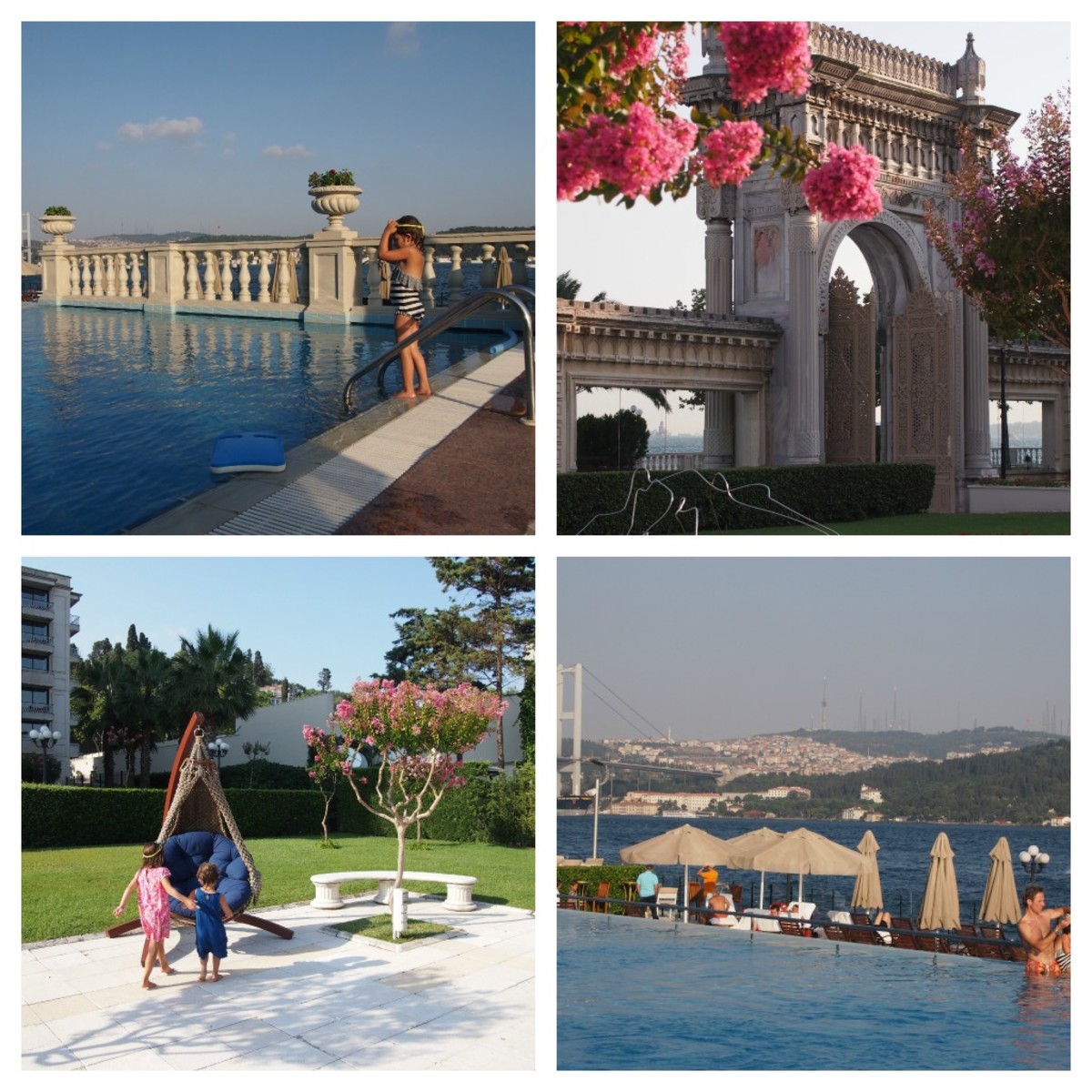 Luxurious is an understatement. We splured on our first hotel on this round-the-world vacation with the kids. The first stop is Istanbul at the Ciragan Palace Kempinski. After a traffic-clogged ride from the airport all we wanted to do was settle in and head to the pool. And what a pool!
The infinity pool sits on the Sultanahmet (Europe) side of Istanbul and the hotel has gorgeous views of the Bosphorus sea. We spent 5 hours (not kidding) at the pool. We even ordered up a poolside dinner (tip: order the Turkish Bento Box–it is full of yumminess). I'm sipping lemonade and tea. Interesting to the taste buds, the lemonade is tangy with fresh mint blended in and the tea is minty-sweet. Perfect refreshment post-plane.
Tomorrow we start the touring. For now, the girls are tucked into bed after a long 7+hour flight. The hotel brought up pint-sized robes, little girl slippers, teddy bears and pink baseball caps. What a lovely and unexpected surprise. Sweet dreams.
Momtrends was not paid for this review. This portion of the trip is unsponsored. We'll be reviewing a large number of Asian (5!) hotels over the next three weeks.