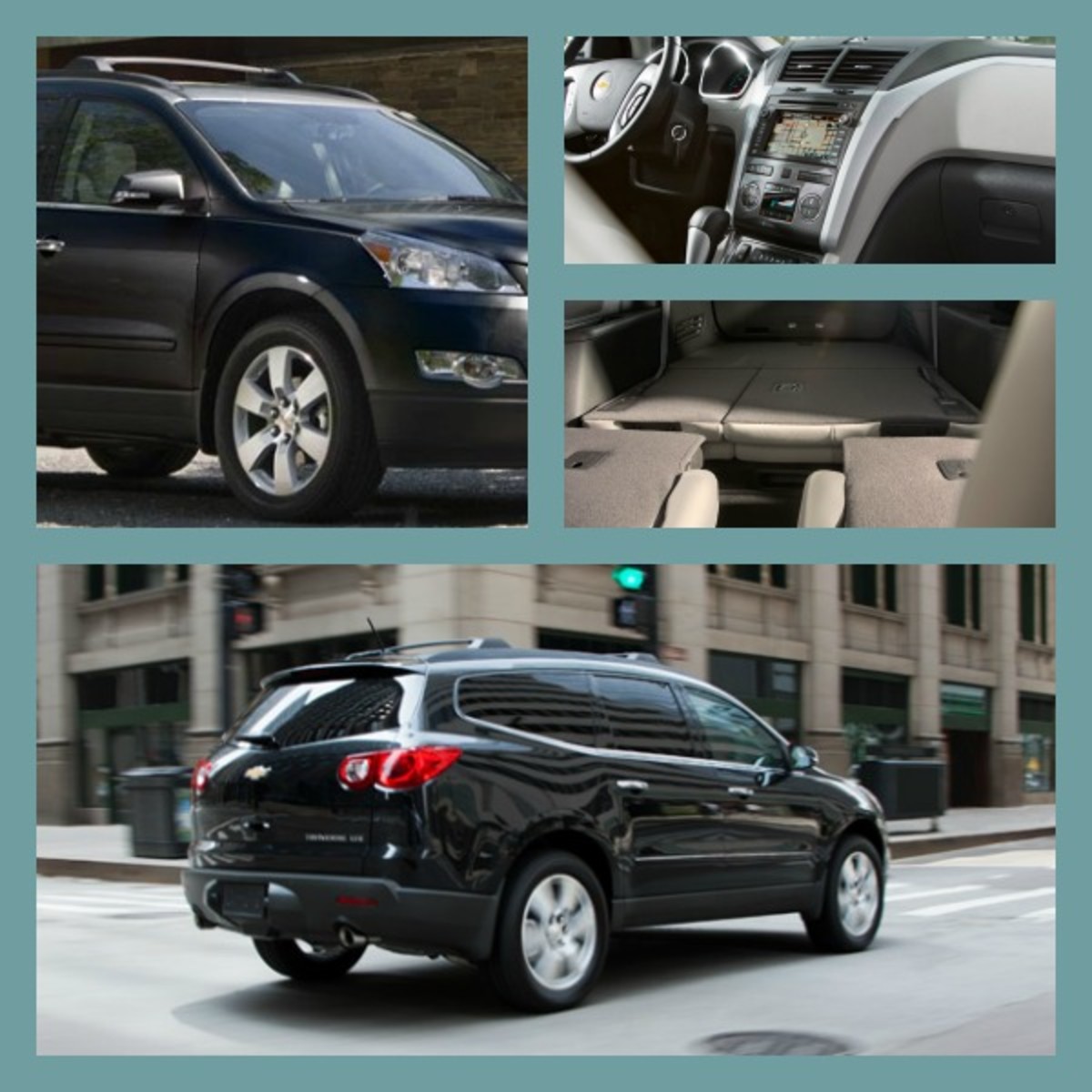 This summer, my family and I have been exploring our surrounding areas with daytrips and vacation spots only a few hours from the New York City area. As a family of four without a car, I was excited to have the chance to test out the Chevy Traverse on a recent vacation to Shelter Island. Not only for the convenience  factor, I wanted to see how the car stacked up to two car seats, suitcases, a portable crib, strollers, toys and whatever other random items that you "need" while on the road with a family.
As a crossover SUV, the roomy Traverse included three rows of seating where my husband and I sat upfront and the kids were in the second row. The third row could be used for additional seating or the seats could be folded back for extra storage. In fact, the Traverse has more space than many full-size SUVs with the most cargo space in its class. The third row seats are also renowned for their comfort  and space, which isn't always the case with this type of seating. We opted for the additional storage and loaded up the car for our three- hour voyage.
While on the road, we placed our destination address in the OnStar Turn-by-Turn air bags, so that everyone is safe before, during and after an incident. These incredible features a way to ensure that your family is safe and protected while on the often chaotic road.
In between traffic, two naps from both girls, a pit stop and a potty break, we arrived at our destination. We were tired (or my husband and I were), but we were elated to have a car that offered us comfort, cool air and the guidance to get to our vacation safely.
For more information, please visit: http://www.gm.com/
Momtrends was not paid for this post. We were given the car on a loaner program for one-week.