Time for our monthly dose of cleaning fun with method home. This month the theme is '€œGive Your Nose A Hug'€–grab your skateboard and check this out:
As you can see, this company is all about finding the moments of joy in life–especially in unexpected places like the kitchen sink. Yes, this stuff actually gets dishes clean (thanks to ingredients such as coconut oil, aloe vera, and purified water). I suppose is the main point is getting pots and pans clean, but for me, the scent and the design go a long way to making my thrice daily sessions at the sink (breakfast, lunch and dinner) more pleasurable.
For you label readers out there, I also want to share this tidbit. Method leaves phthalates out off its formulas and packaging materials. Phthalates are softeners used in the process of manufacturing plastic, and they'€™ve been found to disrupt a person'€™s endocrine system functions. I try to avoid bringing any extra chemicals into my home–I appreciate method;s thoughtfulness. Method'€™s dish cleaners include derivatives from coconut oil, aloe vera, and purified water.
'€œWhat'€™s Your Fragrance'€ Facebook Quiz & Sweepstakes
Take a dishy personality test on Method'€™s Facebook page to find out your signature fragrance, and enter a sweepstakes to win a year'€™s supply of Method dish soap at the same time! Residents in the US and Canada (excluding Quebec, désolé!) are eligible to enter once through the Sweepstakes app on Method'€™s Facebook page. Contest is open from July 10 to August 6. Take the quiz here.
I'm trying the sea minerals next, right now my favorite scent is the lime + sea. The cleaners are natural and biodegradable and I can attest they work magnificently on macaroni and cheese.
Don't forget about our Method Pinterest Giveaway! Click here for details.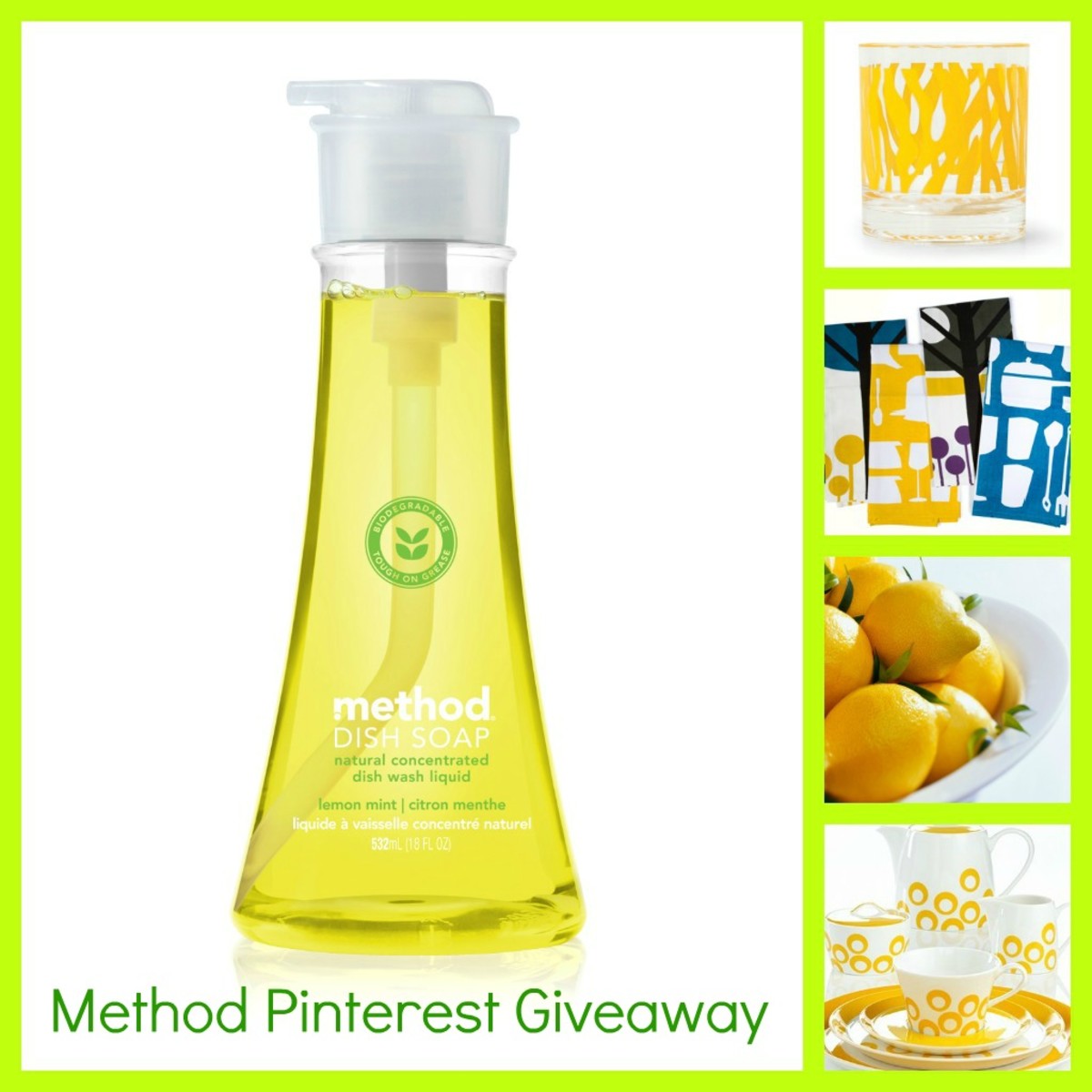 Momtrends is thrilled to be sponsored by Method Home.