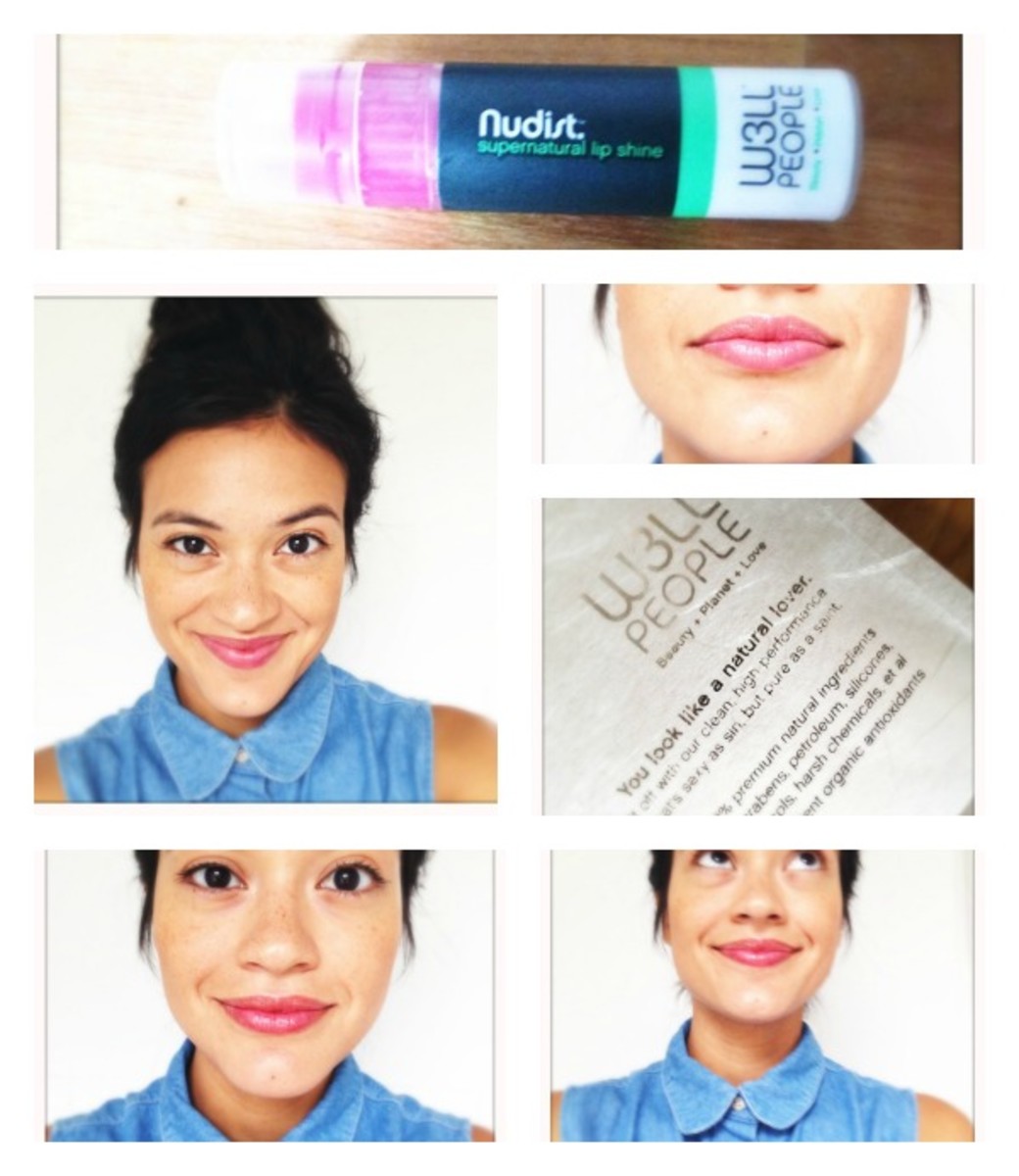 I have to give it to my mom. I never realized how put together she was when I was a kid because she just… was. Sure we were often (always) late to places but no matter what, that woman had on a lipstick and eyeliner. While I personally don'€™t wear makeup on most days I have gone through my share of lipstick moments. So much so that when coaxing me to go out, friends would often say '€œjust throw on a red lip and lets go.'€
But since having Oliver almost nine months ago (ah!), I haven'€™t thrown on a lick of lipstick. Not because I haven'€™t had places to go, but because I love smothering O with kisses. And then when my partner and I have the chance to go out alone well, I like giving him kisses too. But everytime I see someone with a bright lip I think '€œman, they look put together.'€ But having taken the hiatus that I have, throwing on a bright color might scare the babe. Both of them. So when I found out about W3ll People products and their Nudist Lipshine Stick I thought '€œbaby steps.'€
W3ll like most of my favorite products these days are made with premium 100% natural/organic ingredients. W3LL PEOPLE founders understand the makeup we put on our skin goes into our body. And let me tell you these lipshines smell delicious enough to eat. So smooth and hydrating going on and they add the perfect amount of hue for this born again lipstick lover. The ultimate test? It left only a slight lipstick mark on the babes face and because it'€™s so hydrating it came right off. I'€™m kind of (seriously) in love with the Nudist. If it wasn'€™t already on my lips I'€™d try smothering it with kisses too.
(Top two photos wearing Nudist 8, and Nudist 3 in bottom two)
Former Editor in Chief of ANTENNA, Kaity Velez, falls in love with her son, partner, Brooklyn & its delicious food on a daily basis. She documents her adventures on When Babies Blog.
Momtrends was not paid for this post.