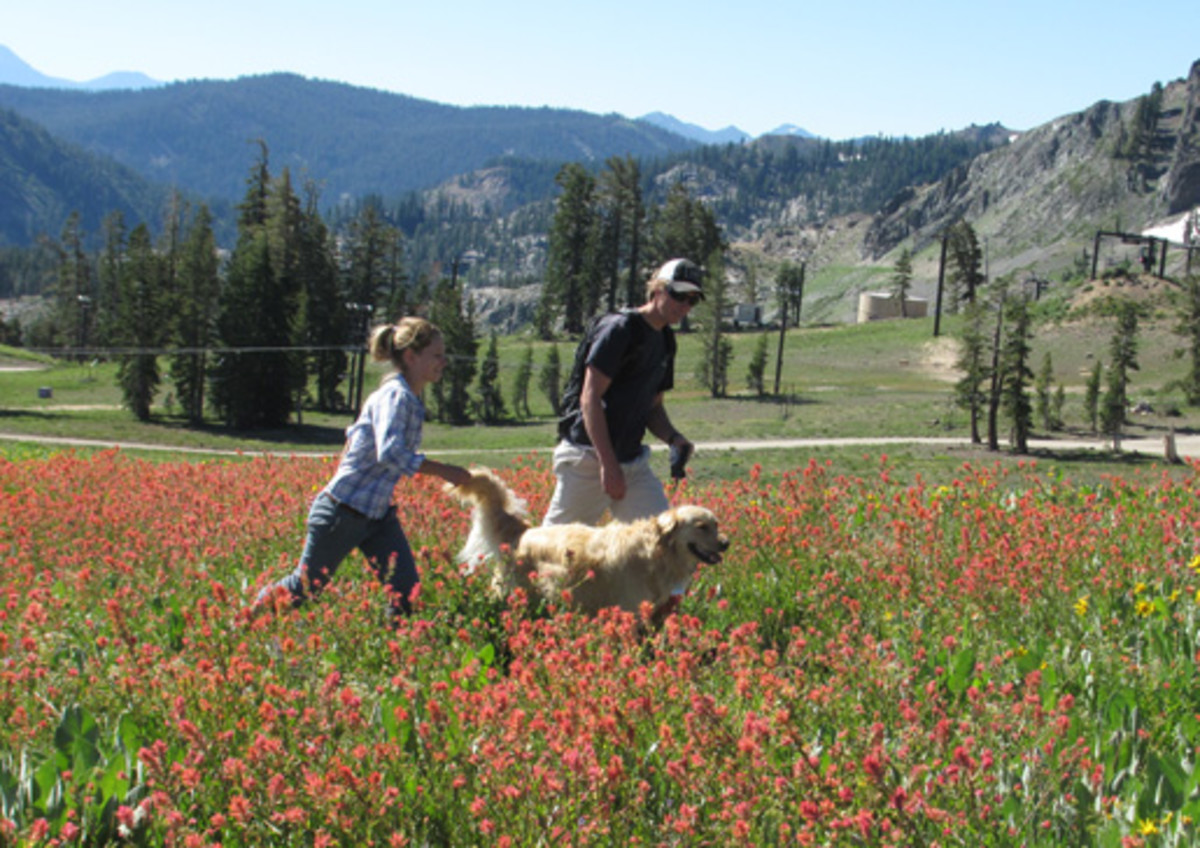 Nicole had a blast at Squaw Valley in April (read her full report here) where she had the chance to relax and enjoy incredible amenities at this family luxury resort. Not only for the winter, Squaw Valley has some incredible events this summer ranging from hiking to swimming to
Outdoor Summer Events:
Summer fun starts on June 15 when our Aerial Tram and summer activities open. From mini-golf to hiking we've got something fun for everyone.
Our summer schedule is packed with live music, beer, wine, and art festivals. Hiking, biking, and swimming should also be on your to-do list while you are here. In fact, we've got so much adventure on tap you're gonna need a few extra days. Check Out the Event Lodging Deals 
June's Biggest Events:
You'd think someone was chasing us with all the running we've got going on this month. June brings the Western States 100, Run to Squaw, as well as our Olympic Day Celebration and our first summer festival-Squaw Valley Fine Arts & Crafts Festival. June's Event Schedule
July is Packed with FREE Events:
Blues music every Tuesday, outdoor movies every Thursday, the KT Concert Series, and a very special free concert with Brett Dennen on July 7. Plus we've got the Art, Wine, & Music Festival, Wild West, and Wanderlust. And those are just the highlights. July's Event Schedule
August is Jumping Too:
July's free events plus Brews, Jazz & Funk- live music, libations, & it benefits the local Humane Society. Peaks & Paws calls all animal lovers-themed art, boutique wineries, tasty microbrews, and live bluegrass. You can't go wrong! August's Event Schedule
September – It's Not Over Yet!
This September we'll still be outside playing, listening to live music, and enjoying craft libations. September's highlights are our 24th Alpen Wine Fest, KT Concert Series, and Oktoberfest.September's Event Schedule
Check out our review here
For more information, please visit: http://www.squawcreek.com/