Looking for a great toy to keep your toddler occupied on your next trip? Mudpuppy's line of fun and functional puzzles-in-a-pouch are perfect for travel, as all the pieces stow away in a clear plastic bag that seals-up tight to prevent against the lost puzzle pieces that so often find their way out of traditional puzzle boxes.
These 12-piece puzzles are made with extra-thick pieces that are perfect for toddler hands. And, young kids will not only delight in putting together the puzzle, but also in putting it away, as they find zipping (and unzipping) the colored zipper on the reusable storage pouch an activity all its own.
There are eight designs to choose from, including colorful Dinosaurs: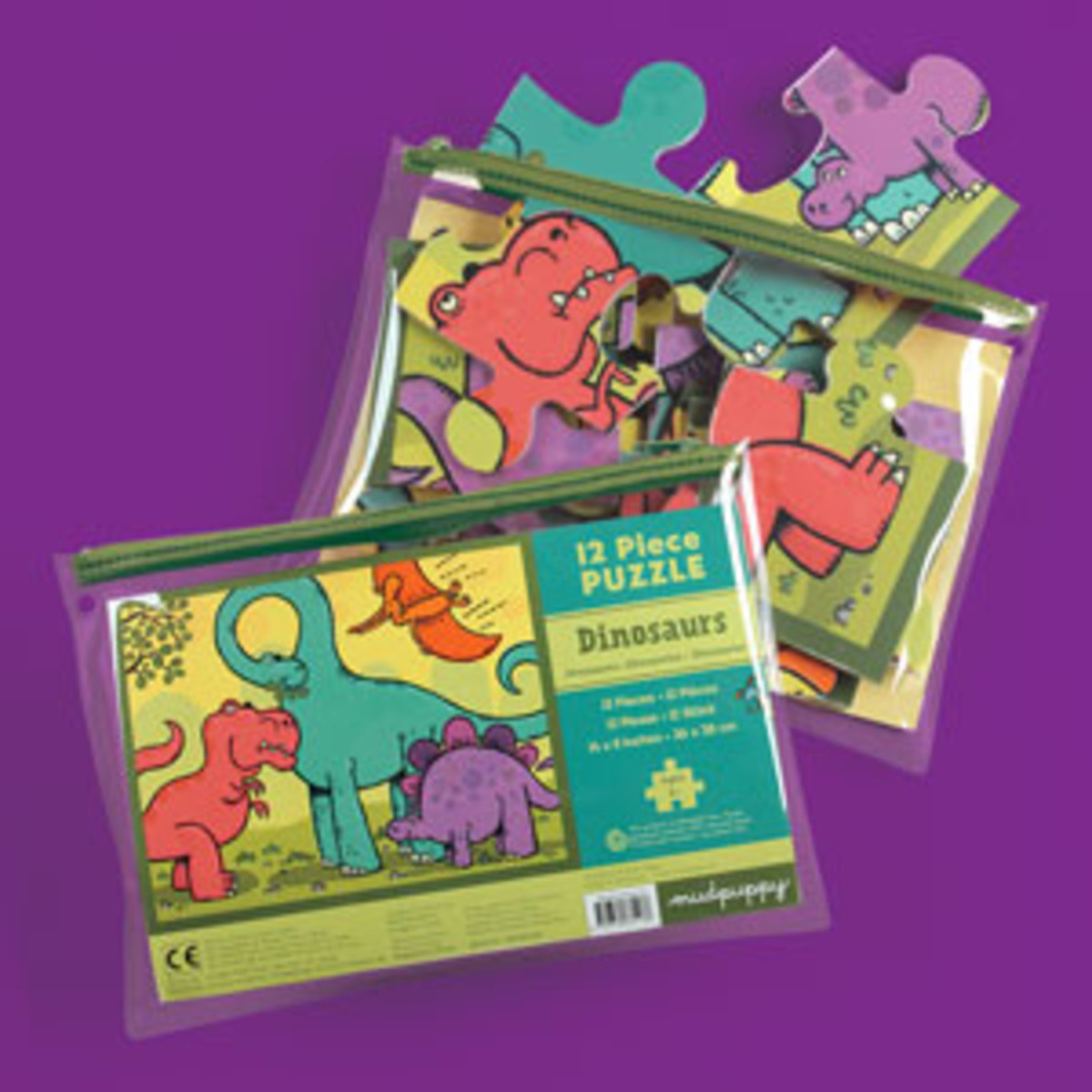 educational Counting: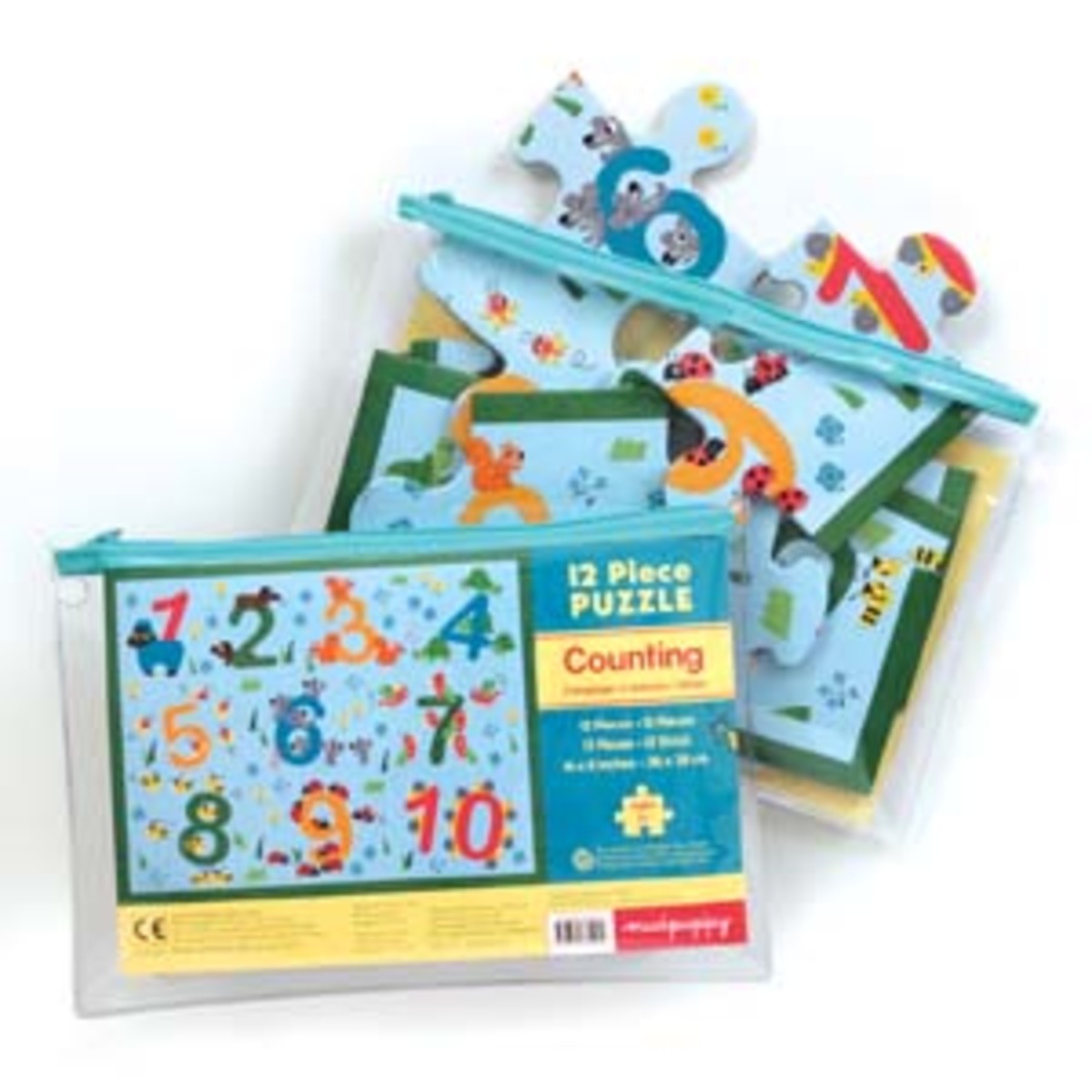 and my personal favorite, Eric Carle's The Very Hungry Caterpillar: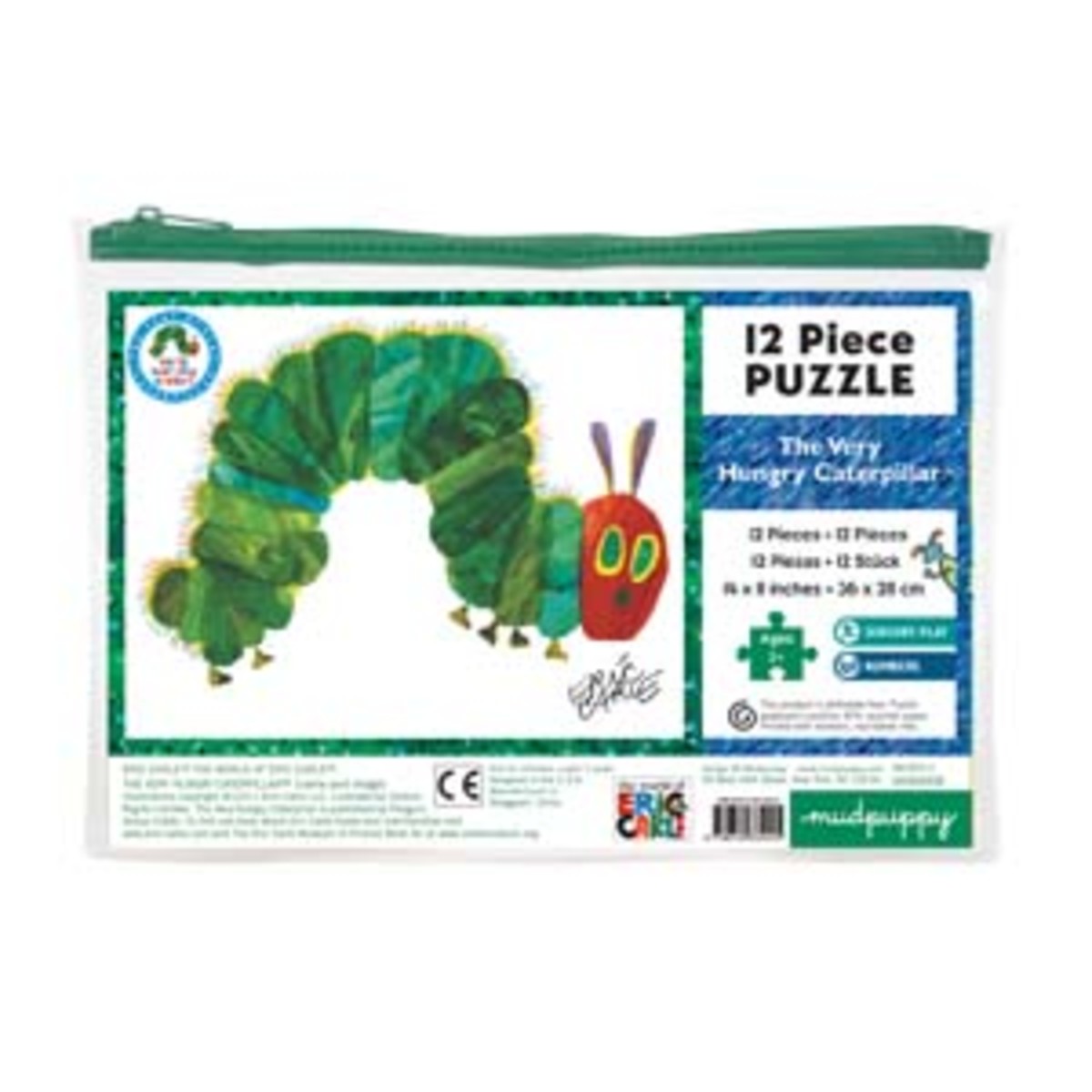 All puzzles are printed with nontoxic, soy-based inks utilizing 90% recycled paper and are phthalate free. Recommended for ages two and over. Available online at Mudpuppy.com.
Anna Sandler is a freelance writer. She also blogs at RandomHandprints.com and tweets from @Anna_Sandler about life with her family in scenic New Jersey.
Momtrends was not compensated for this post. We were given samples.