Maxi skirts are a huge summer trend. This week I'm wearing a bright skirt from LOFT. We shot the photos by the waterfront in Brooklyn. The breeze really gave us a lot to work with as we tied to capture the movement of the skirt.
Maxi skirts work best with simple fitted tops. You've got to balance the volume of the bottom with a top that comes close to the body otherwise you'll look like a big sheet. Tents aren't chic.
Of course white works and I picked a simple tee from Splendid. I played with the jewelry a bit. The two pieces are also from LOFT (I'm participating in the LOFT GIRLS program so I get and insiders look into the fashions–love it!). Click here to see LOFT's collection online–note the stores carry some exclusives–these wooden pieces aren't online.
GET IT: The first 20 readers to respond with a comment will get a LOFT savings card–good for 20% off your next purchase at LOFT.
Wrapping things up, the bag is from Kate Spade($278). It also has a shoulder strap. The beachy weave is a nice touch for summer. And on my feet? Gold sandals (three years old) from Tory Burch that never seem to go out of style!
And don't forget–your toes are an accessory too! I picked a nice orange coral color to work back to everything in this outfit.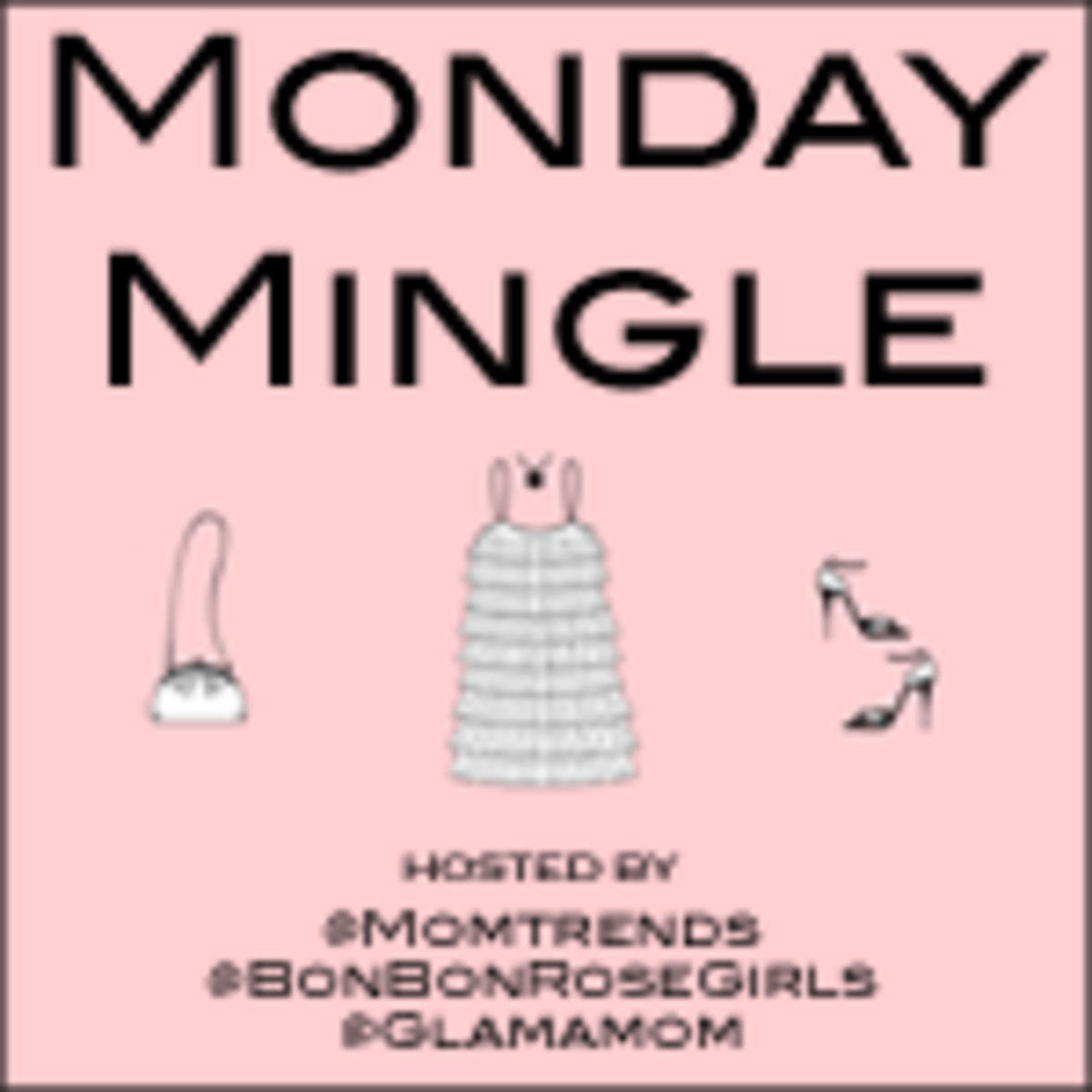 Monday Mingle is a fashion collaboration between Momtrends, Glamamom, and BonBonRoseGirls. Each week we feature a stylish look and share it with the world. We invite all our readers to link up and join in the fun. This week's host is Jill, visit www.glamamom.com to link up.
Momtrends is proud to be a LOFT GIRL. I get samples and invited to events. It's a fabulous gig!