Thanks to Margo Siegel, I had some gorgeous jewels on loan for the RBaby gala. Sadly I didn't make it on the red carpet of the event, so I put my outfit back on to shoot some photos for Monday Mingle. These shots were taken in DUMBO this is my Brooklyn neighborhood and that is the Manhattan Bridge in the background.  Went all high fashion on you this week didn't I?
I went a little wild with the prints. I'm wearing a beloved pair of Manolos (my first pair–purchased them about 5 years ago at a 75% clearance sale and I wear them all the time) in a tiger print with a jeweled ankle strap. Trust me they are fierce. the dress is Lauren by Ralph Lauren. It's a nice jersey fabric and travels well. But really it's all about the jewels. Let's dig in shall we?
I went with the layered bracelet look. I'm mostly wearing designs from Melinda Maria with one from Joan Hornig. The Melinda Maria bracelets start around $35 and go up from there. Click here to see the collection. The 18k green gold double Waffle cuff, can be found at JoanHornig.com check out this similar style ($18,800).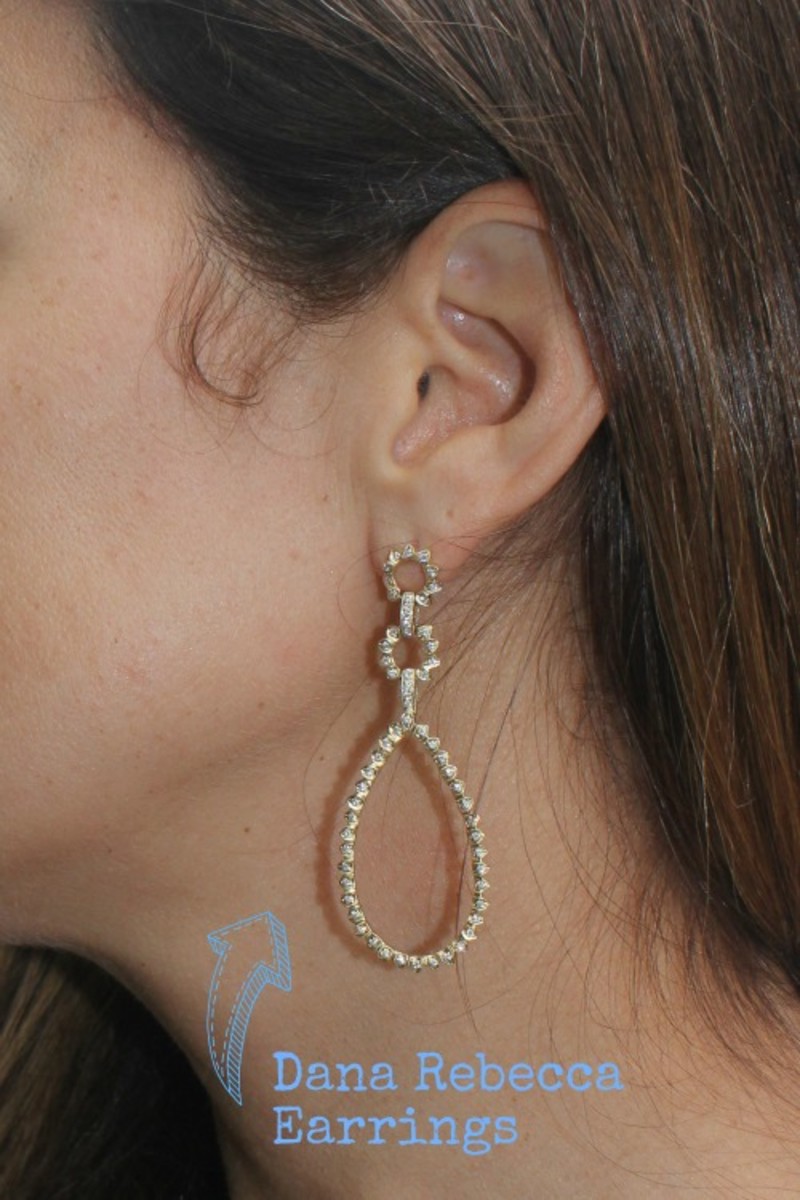 Then there are my earrings by Dana Rebecca. The Shonna Drew earring has a gorgeous leaf shape and features 0.92 carats of diamonds set in 14k yellow gold ($4,290).
Did I feel like a princess? Yes I did. In fact this has to be the most expensive outfit I've ever put together. Let me be clear–everything was loaned and had to go back. But it sure was a delight to be Cinderella for a day.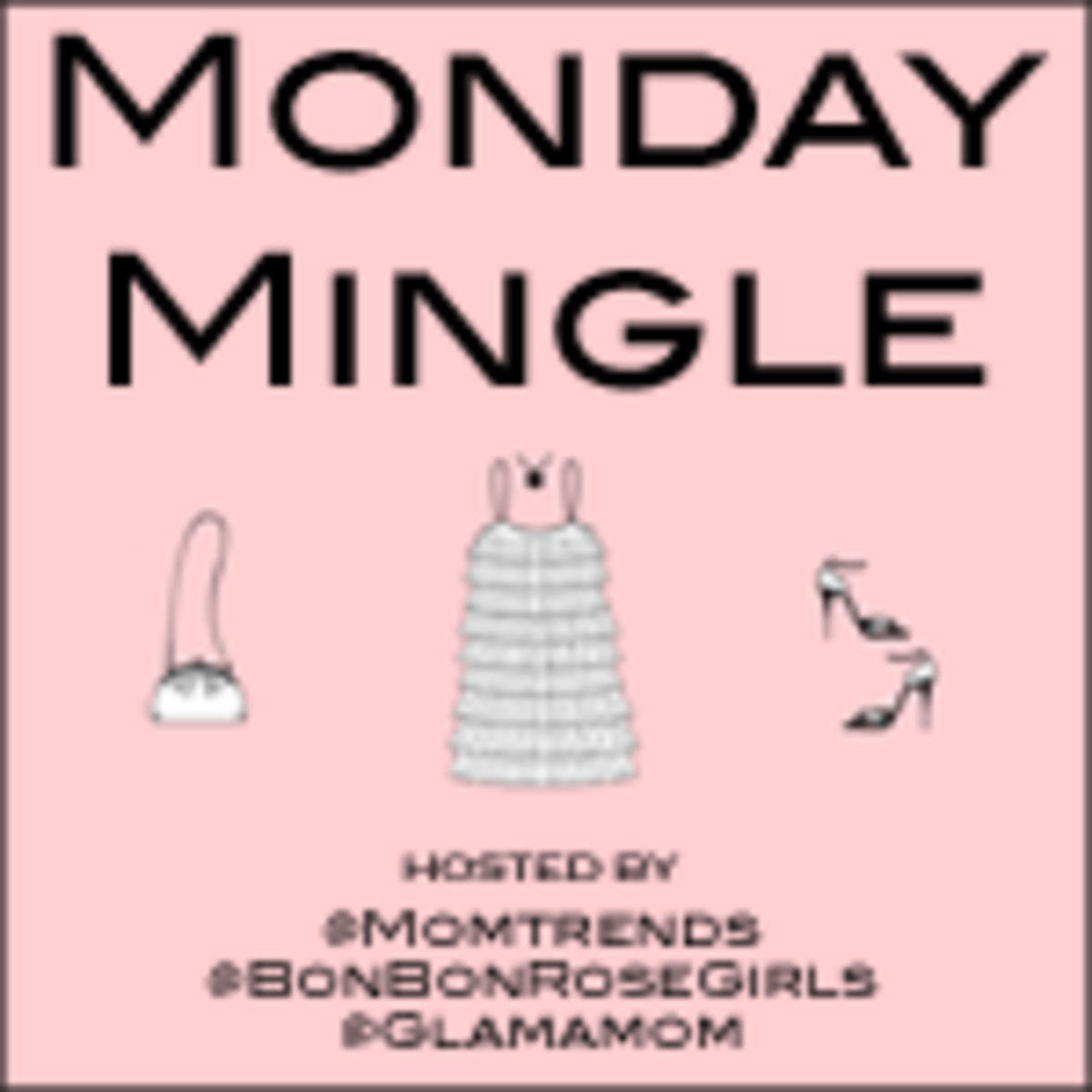 Monday Mingle is a fashionable collaboration between Momtrends, Glamamom and BonBonRoseGirls. Each week we host s fashion fiesta where we share what we are wearing and invite other social media types to join the fun. You don't have to be a supermodel, just someone who loves fashion and meeting new friends. This week's hostess is Kristin who is weeks away from delivering her baby in style…so this should be good!
This is not a sponsored post. And all the jewels have been returned.