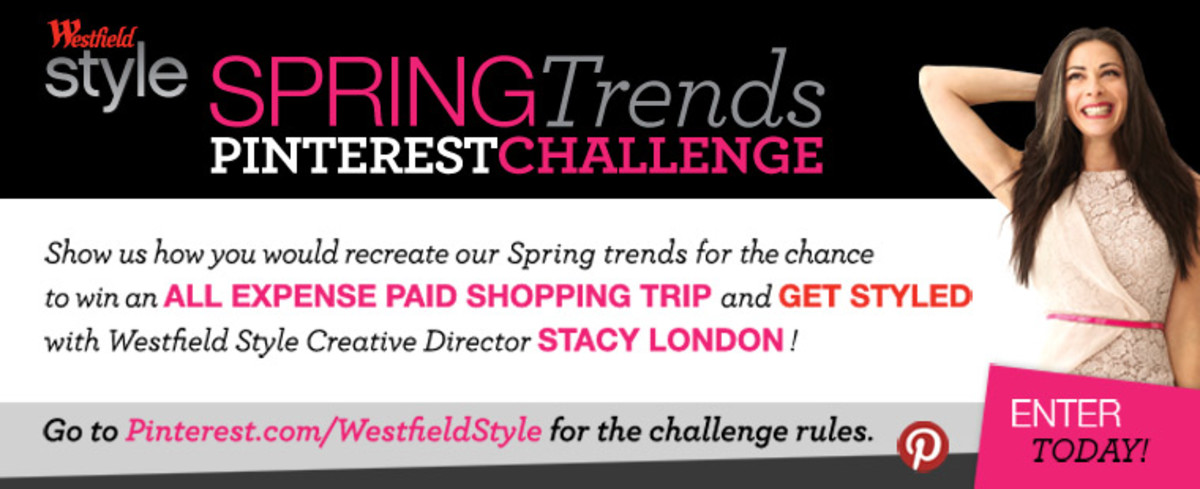 Want to go shopping with @StacyLondonSays? Enter @WestfieldStyle's "Spring Trends Challenge" on @Pinterest. As a Westfield Style Ambassador I've got an awesome responsibility–bringing you the best fashion scoop and sharing some fabulous opportunities. Let's get this party started!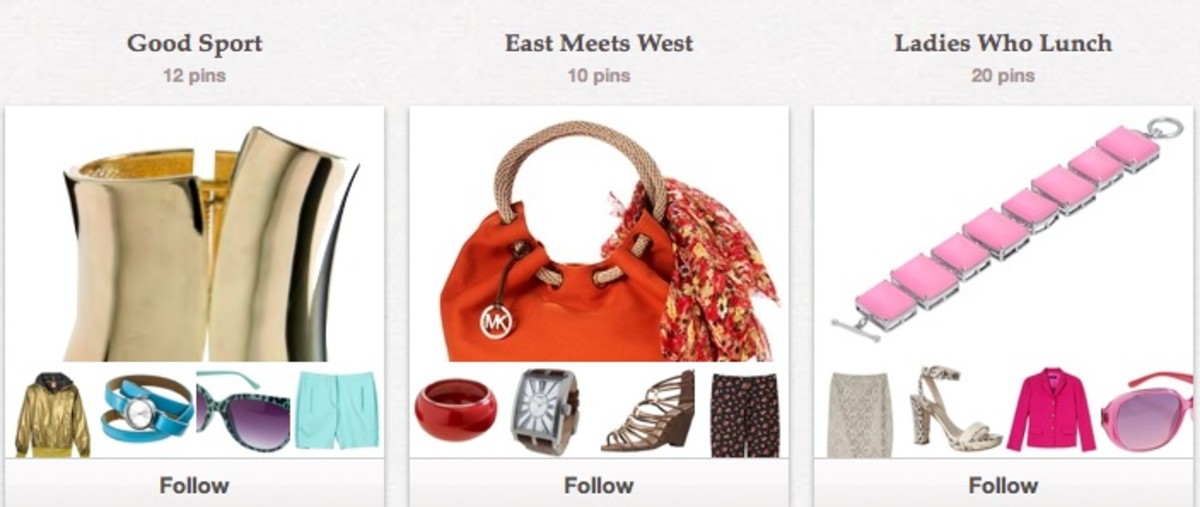 To celebrate the launch of Westfield's Pinterest channel, they're kicking things off with a spring trends inspired contest with a value of $3000. We know you are mad for Pinterest and here's a chance to show off your style savvy. Your mission pinners is to recreate one of Westfield's four trends: East Meets West, Good Sport, Ladies Who Lunch, or New Uniform. One grand prize winner will receive an all expenses paid shopping trip with our stylist in chief, Stacy London (from TLC's What Not to Wear).
Here's how it works: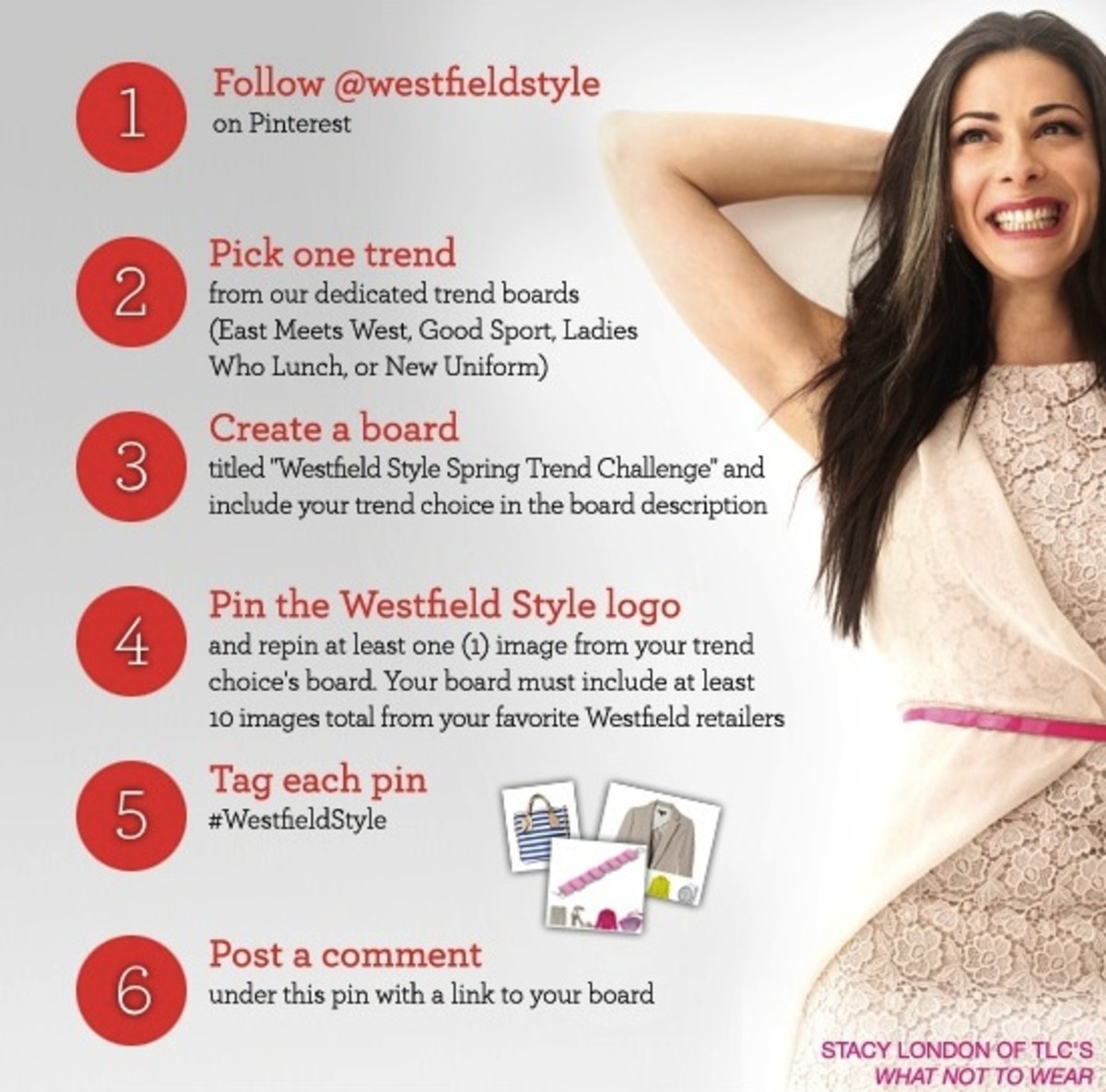 The contest, the partnership with Stacy London…it's all about showing how Westfield Style is helping women be their most fashionable and fabulous.  With seasonal style tours, the newly released Westfield Style magazine, and access to Westfield's Style for Hire stylists, shopping at your local Westfield Mall has never been better! Some of my favorite stores are tucked beautifully into the Westfield portfolio such as Neiman Marcus, BCBG, Anthtropologie, LOFT and Madewell. Pin, win and have some fun with your spring looks. Contest ends 4/24 for complete rules click here.
 Head here to enter http://pinterest.com/pin/196328864975851745/
For more information visit http://www.westfield.com/gardenstateplaza
I am a proud Westfield Style Ambassador and am compensated to share my style and promote fashion!