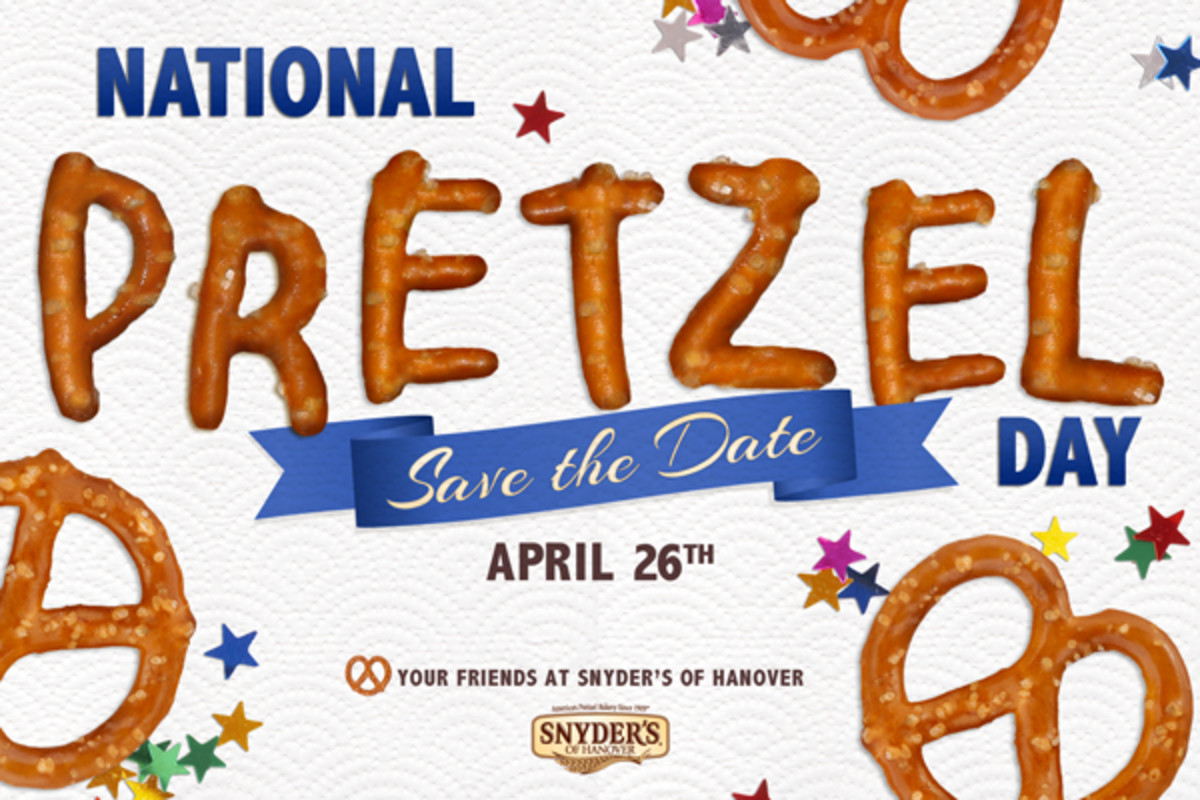 Do you love the crunchy, salty goodness of a pretzel?  Next week (April 26th) you can celebrate everything pretzels with Snyder'€™s of Hanover for National Pretzel Day. From now through April 26th, pretzel fans are encouraged to visit the Share it, Pin it, Tweet it tab on the Snyder's of Hanover Facebook page to share the National Pretzel Day image throughout their social media accounts. When the image reaches 2,000 shares, 10 lucky Facebook fans will be randomly selected to win a year's supply of pretzels!
To get you excited about this fun holiday, Snyder's shared some delicious recipes with Momtrends. Here are some of our favorites!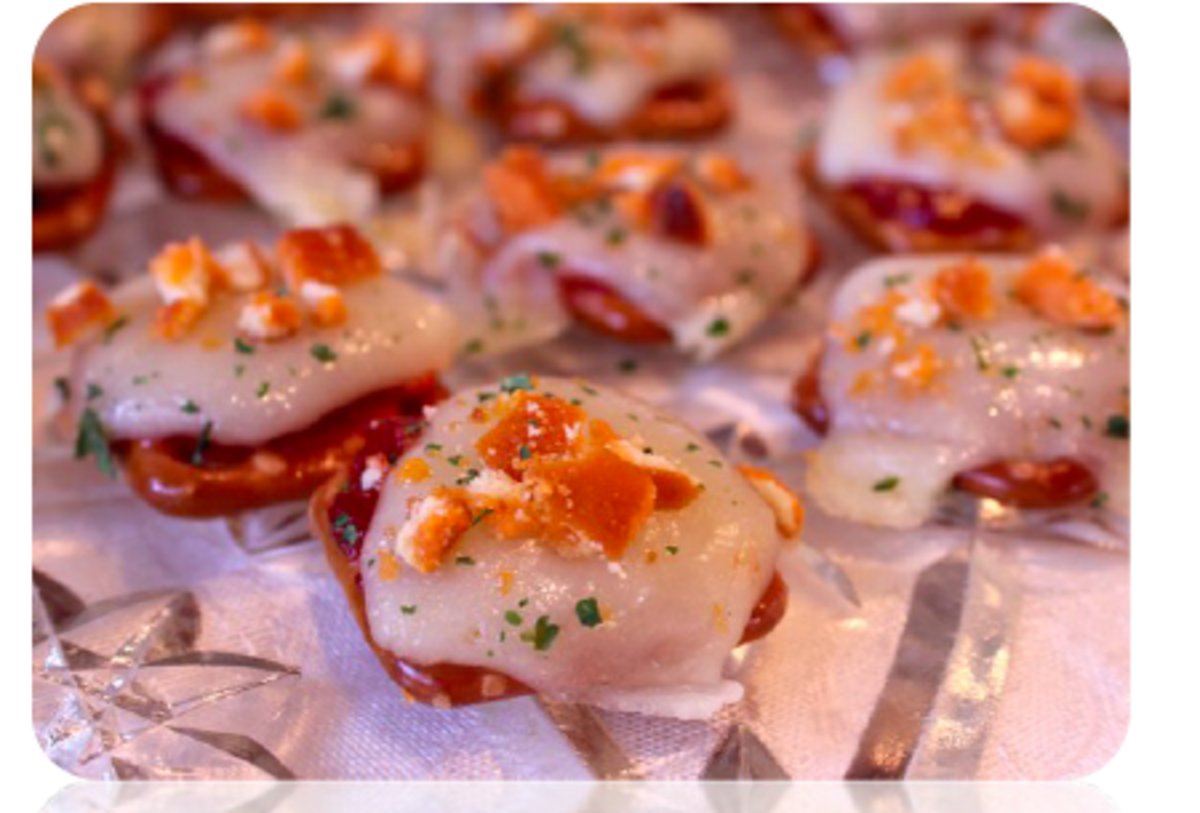 Pizza Pretzels
Ingredients:
- Snyder'€™s of Hanover Pretzel Snaps or any Snyder'€™s of Hanover Pretzels of your choice
- Pizza sauce
- Mozzarella cheese
- Pizza toppings: crumbled sausage, pepperoni, mushrooms, onions, peppers, anchovies, black olives
Directions:
1. Place pretzels on a baking sheet.
2. Spoon pizza sauce over each pretzel.
3. Grate mozzarella cheese and sprinkle over pizza sauce.
4. Use toppings of your choice.
5. Broil until cheese melts.
Crunchy Mac and Cheese
Ingredients:
- 1 lb. elbow macaroni
- 2 T. butter
- 2 T. flour
- 2 c. milk
- pinch black pepper
- pinch nutmeg
- 2 c. grated cheddar cheese
- 1 c. Snyder's of Hanover Pretzel
Rods, crushed
- 1 bell pepper
- 1 onion (chopped)
- 1 c. chopped ham
Directions:
1. Cook macaroni until done, yet still firm.
2. Melt butter and add flour. Stir.
3. Add milk and stir until thickened.
4. Add cheese slowly and stir until melted.
5. Sauté ham, bell pepper and onion.
6. Add to cheese.
7. Fold cheese mixture into macaroni and top with crushed pretzels.
8. Sprinkle with pepper and nutmeg.
9. Bake at 350F for 20 minutes.
For more information, please visit: http://www.snydersofhanover.com/
Momtrends was not paid for this post.
We were given a pretzel pack to get ready for pretzel day!