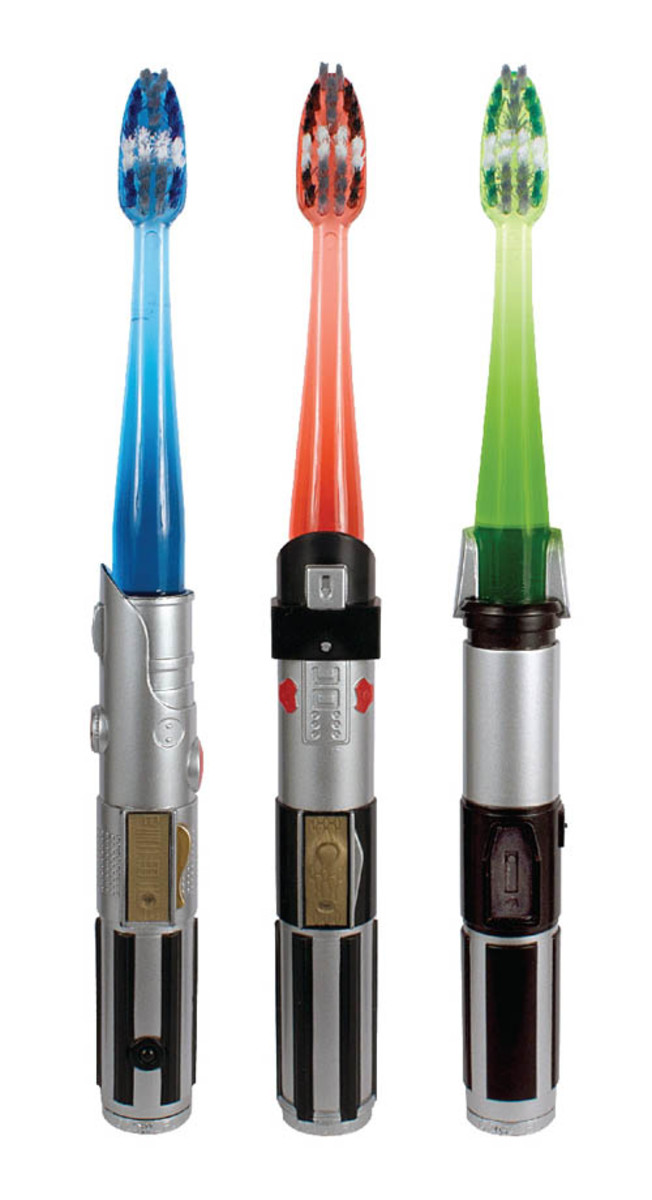 Have you got a Star Wars fan in the house? In that case, harness the love to get your child to brush his teeth better and longer. GUM's new Star Wars toothbrushes are part toy and all toothbrush and with three different toothbrushes and several character options, you can find the one that's right for your little Star Wars fan. Purchase on Amazon here.
The GUM Star Wars Lightsaber Toothbrush (above photo) is shaped like a lightsaber and flashes every 60 seconds to train kids to brush their teeth longer. Available in three character designs with a different color light for each one: Anakin Skywalker lights up in blue, Yoda lights up green and Darth Vader is red!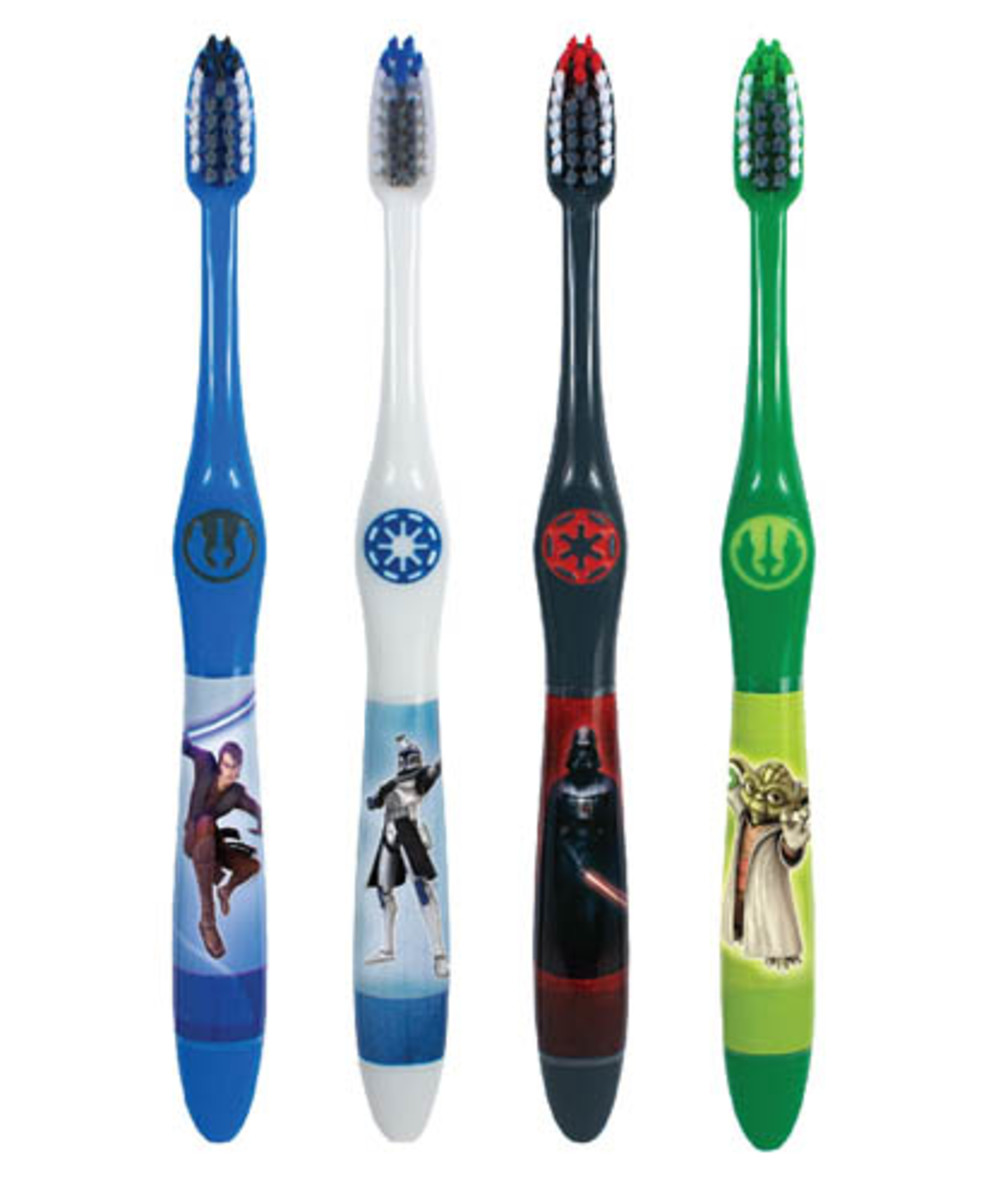 GUM's new Star Wars Manual Toothbrush Twinpacks comes with two of the following characters: Anakin Skywalker, Yoda, Darth Vader or Clone Captain Rex.  Kids will enjoy defending their teeth against cavities with these fun, colorful toothbrushes.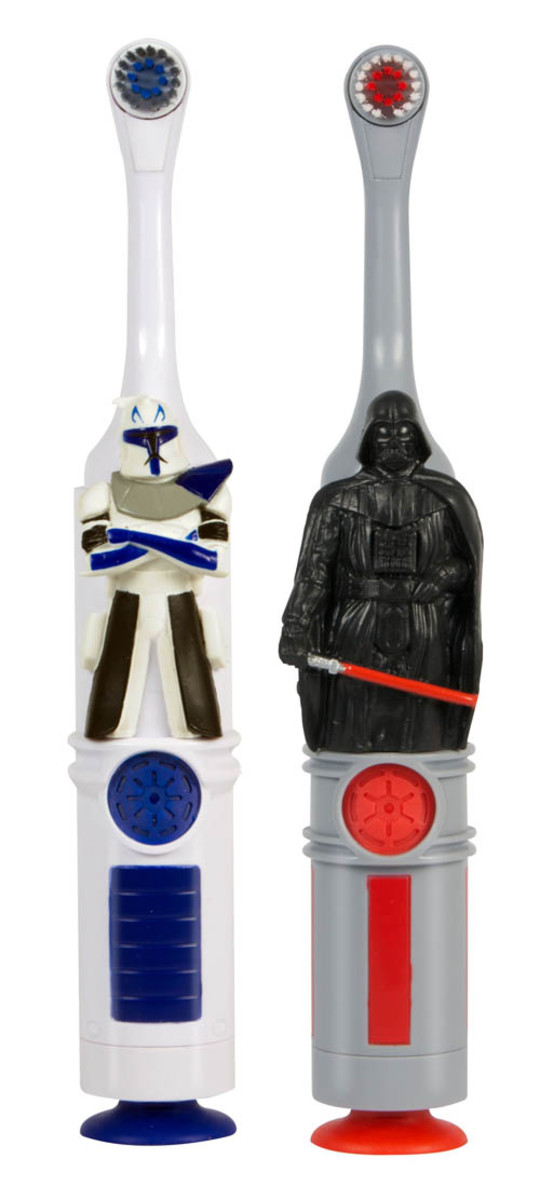 The new Gum Star Wars Power Toothbrush is available in Darth Vader and Clone Captian Rex. The soft oscillating bristles are gentle enough for young kids. Most Dentists recommend an electric toothbrush for a thorough teeth cleaning, so get them one they will love to use. Batteries are needed for the Power Toothbrush.
Pick your child's favorite character toothbrush and they'll enjoy brushing their teeth just a little more. And let the force be with you. You knew I was going to say that. I really had to.
Momtrends was not paid for this post. I did receive samples for reviewing purposes.
Visit Elizabeth Leach at blogtownmom, her guide to kid style and general mommyhood.