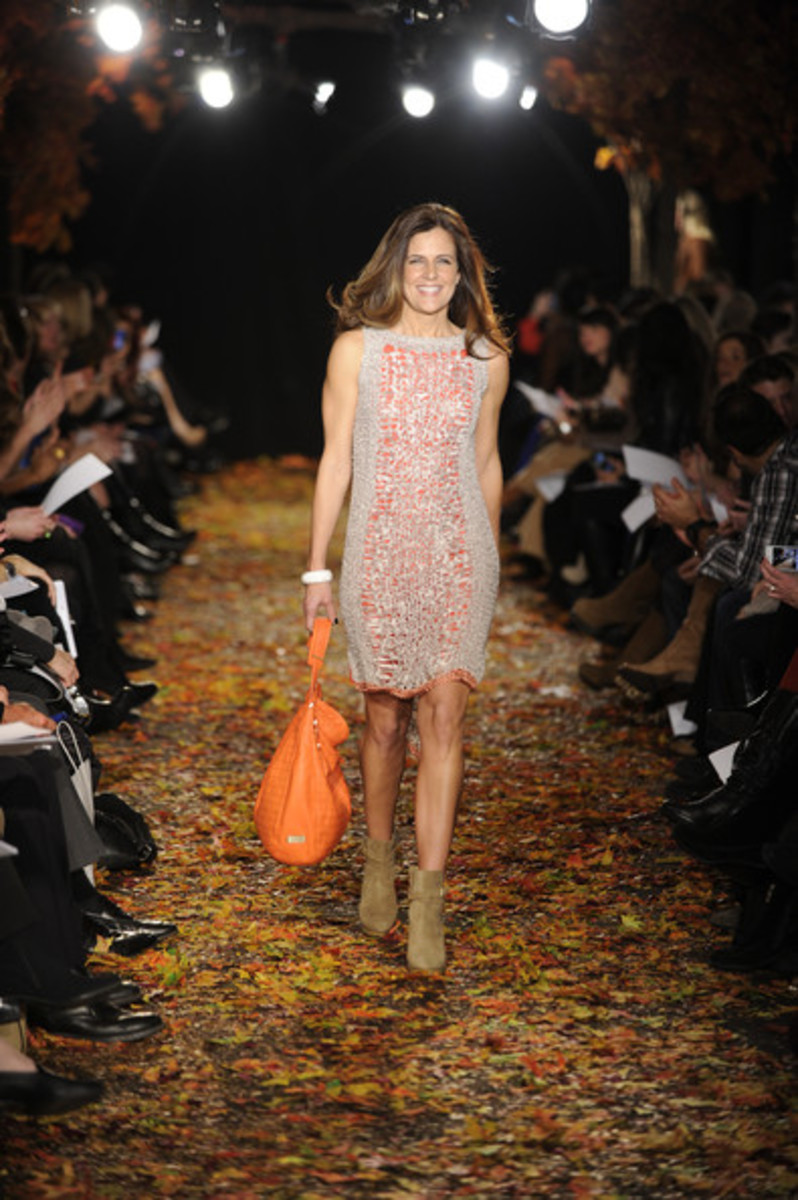 Last Thursday I was part of a movement called Strut Moms. We were 20 moms strong on the runway–representing a largely unrepresented group of women at NY's Fashion Week–Moms that can about fashion.
I joined this group of fabulous, social media moms to strut and make designers take note that we aren't 14 and flat-chested (we'll probably rant about Marc Jacob's poor decision making at some later date). We are women that come in all shapes sizes and colors. Everyone that strutted brought her own agenda. For me, I was out there to put the fun back into fashion. And boy did I have fun!
The event started with nails–I got shellaced! A shiny polish from CND that lasts 2 weeks. Franco from Cutler Salon styled my hair with Matrix products–it was big, bouncy and flirty. Makeup was provided by Le Metier de Beaute.
As the team worked on my hair and makeup, I got to hand out with some of my favorite friends from the NYC social media scene. After all the primping it was time to get dressed. I was thrilled to be styled in BCBG Max Azaria and Rachel Roy. All the moms were in clothing that was current season (amen) .
Look #1: The 20 from BCBG Max Azaria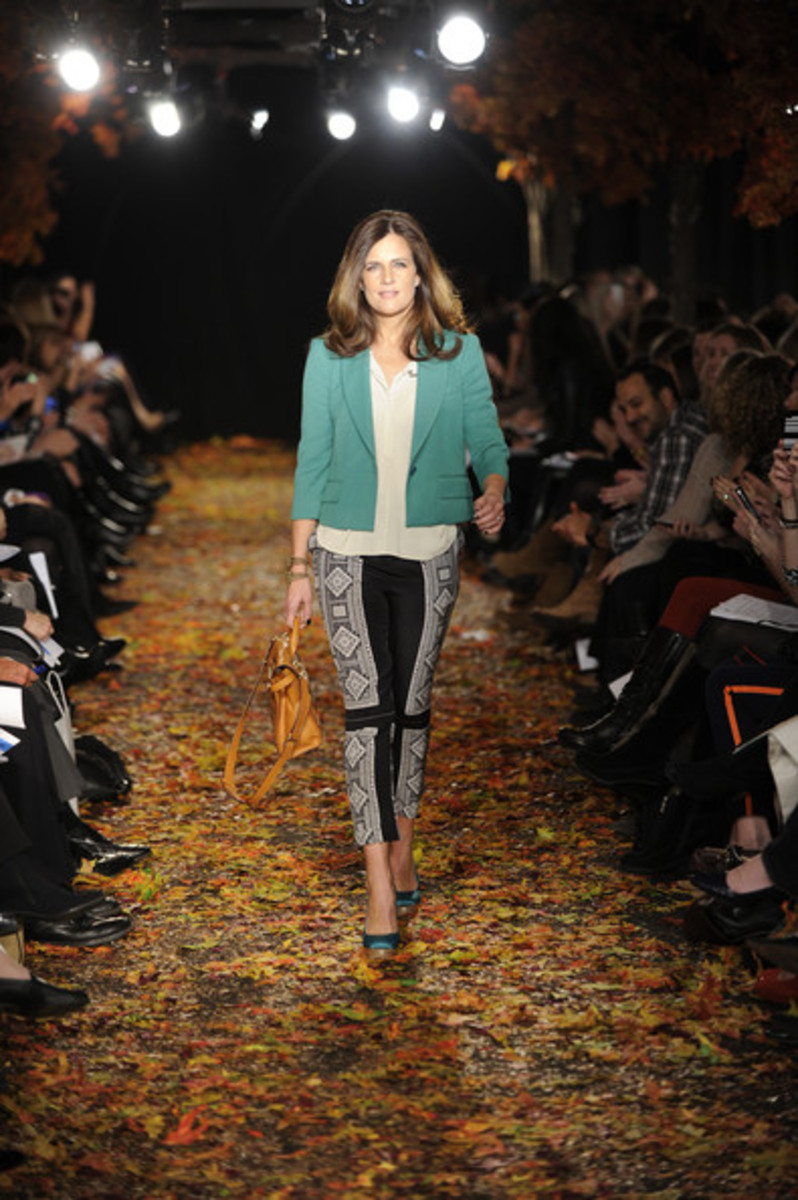 This may look like a sly smile–but I was nervous!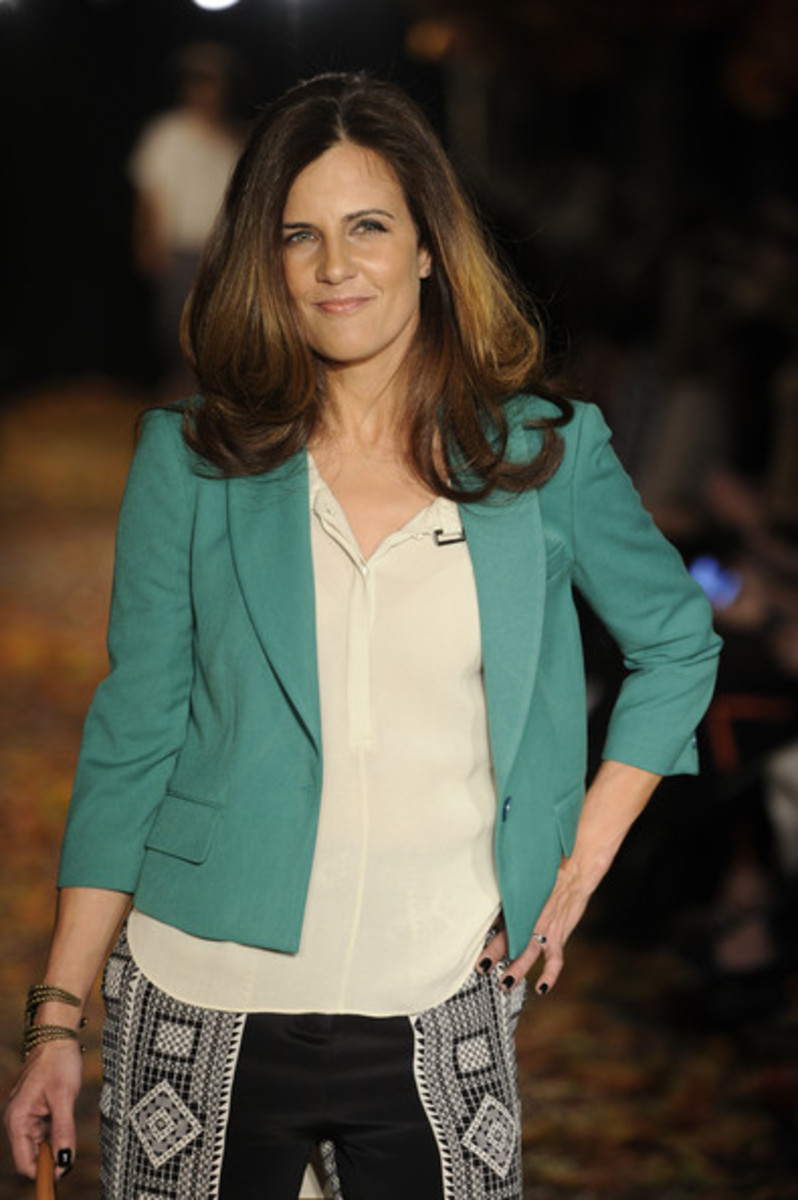 The shoes were really high. With all the leaves leftover from the show set I was worries about slipping.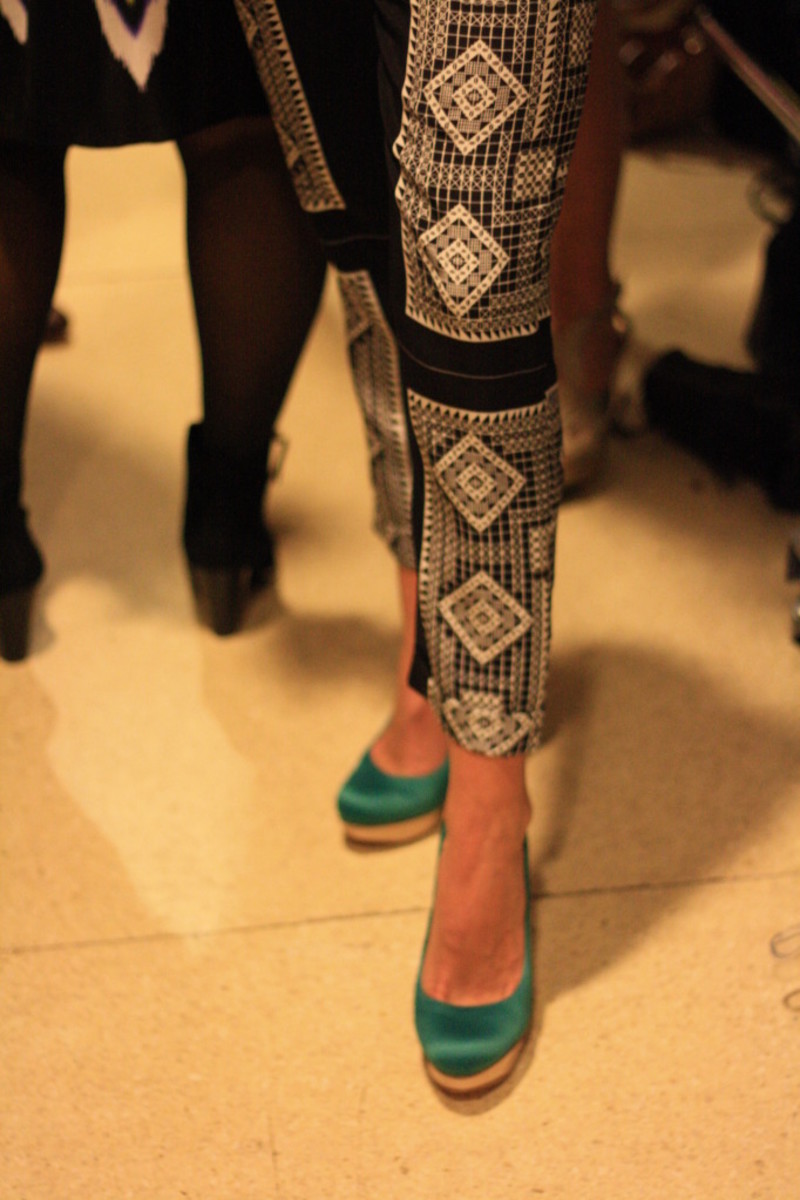 Look #2: Rachel Roy (go here to buy the dress–$448)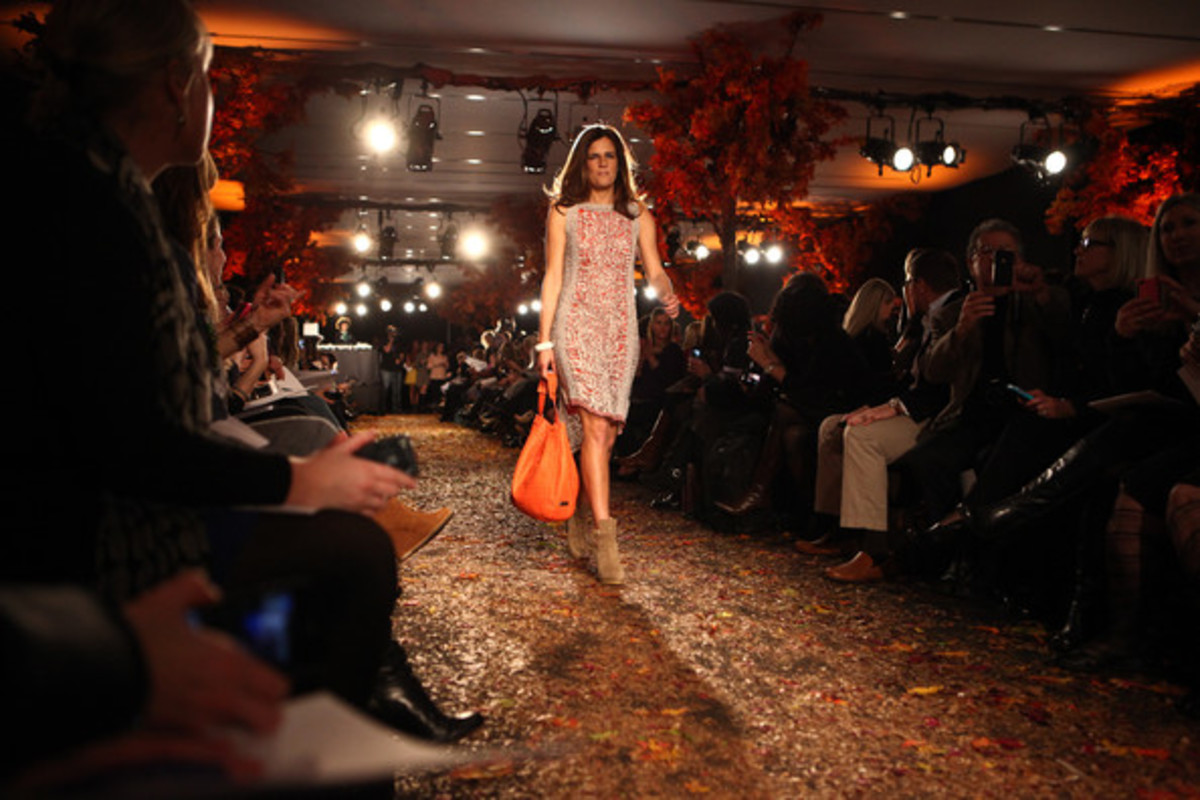 Notice all the people? There were about 200 media members at the event.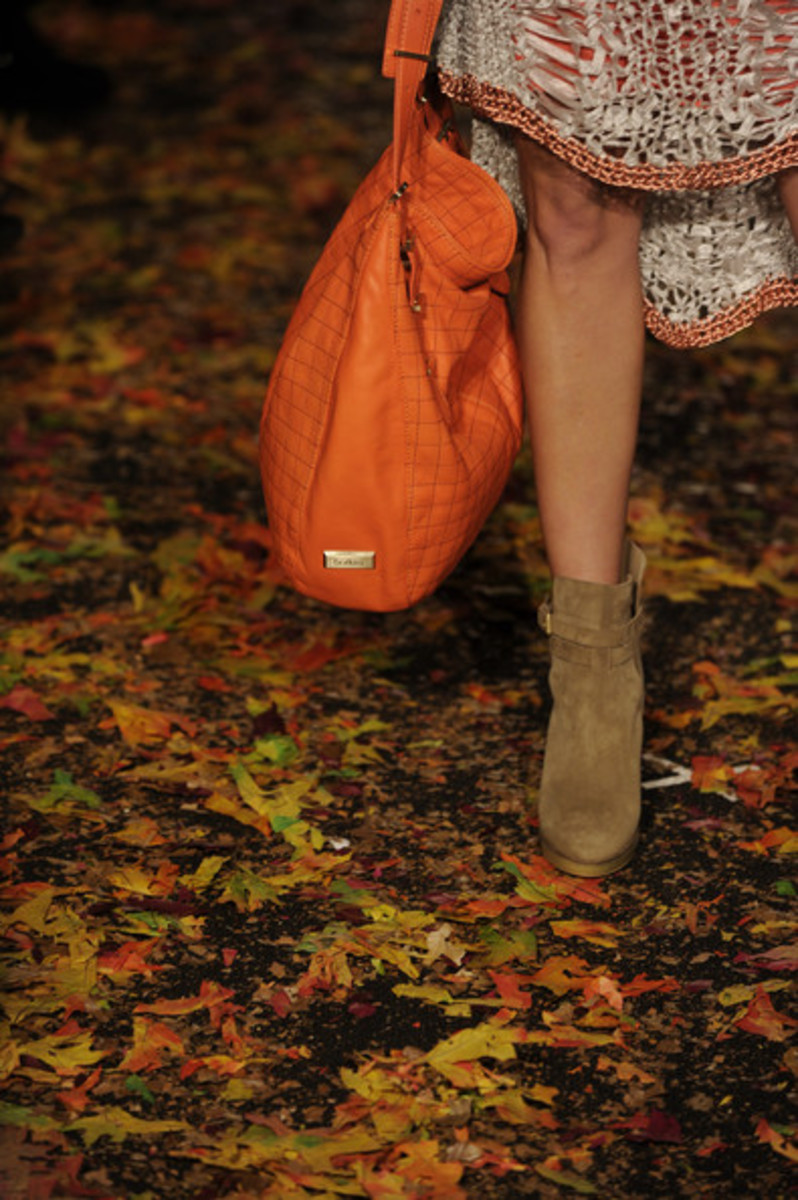 At the end of the runway, there were about 100 cameras! I'd never experienced anything like this. Good thing, I'm a bit of a ham!
This was a once in a lifetime opportunity and a huge thank you to the five women (all social media moms) who dreamed this event. What did we prove? Motherhood doesn't have to be the death of style. While we may be shorter on sleep, time and money since the kids came along, we haven't abandoned our thirst for feeling great in our skin and our clothing.
Win it! We've got this fun necklace from Carolyn Pollack to give away to someone who links up this week.
You can also vote to and get a chance to win $300 at J Brand.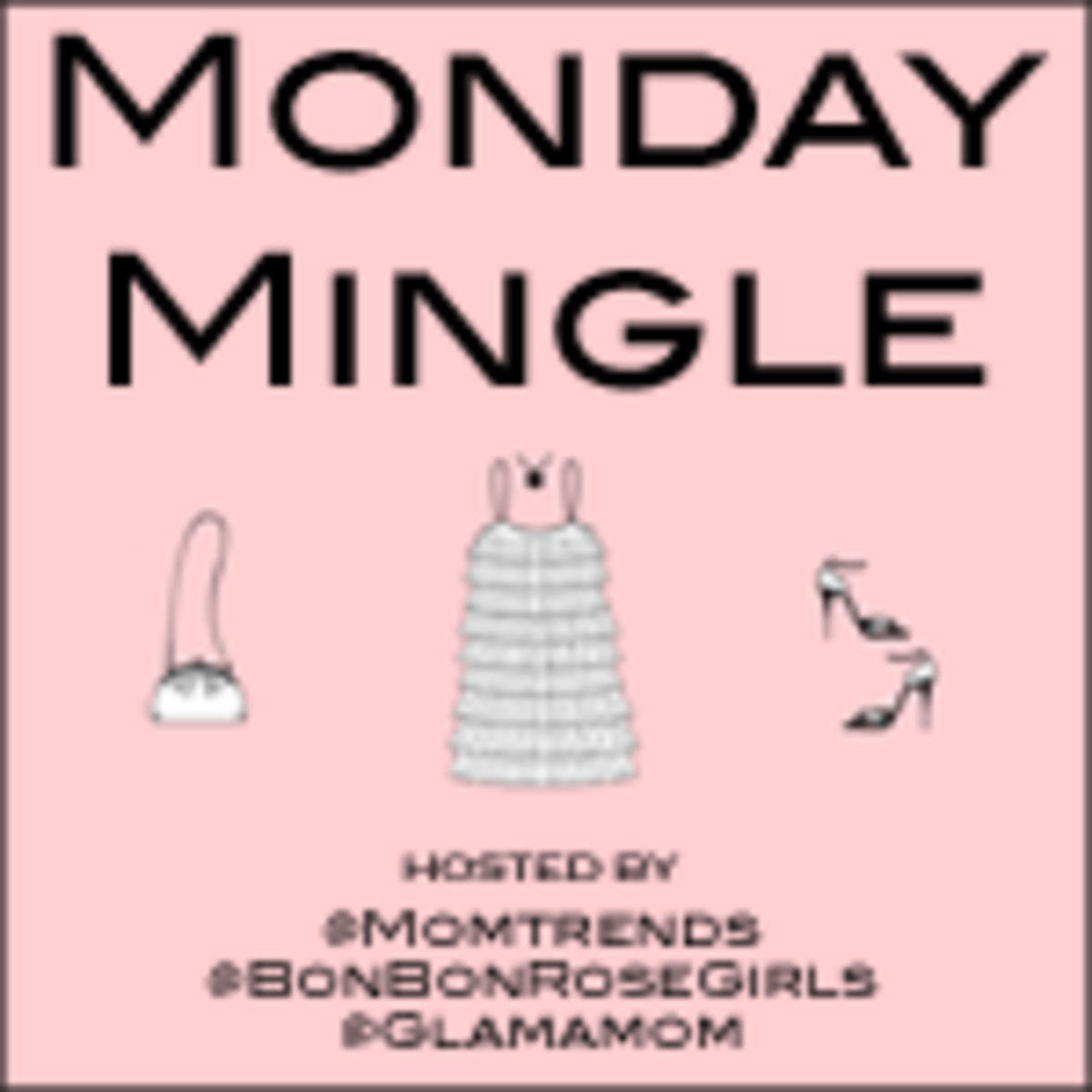 Join the fun! Each Monday
Glamamom.com
, Momtrends.com and
Bonbonrosegirls.com
team up for an online fashion event. Share a post from your site and get inspired by other fashion bloggers.
Momtrends was not paid for this post.