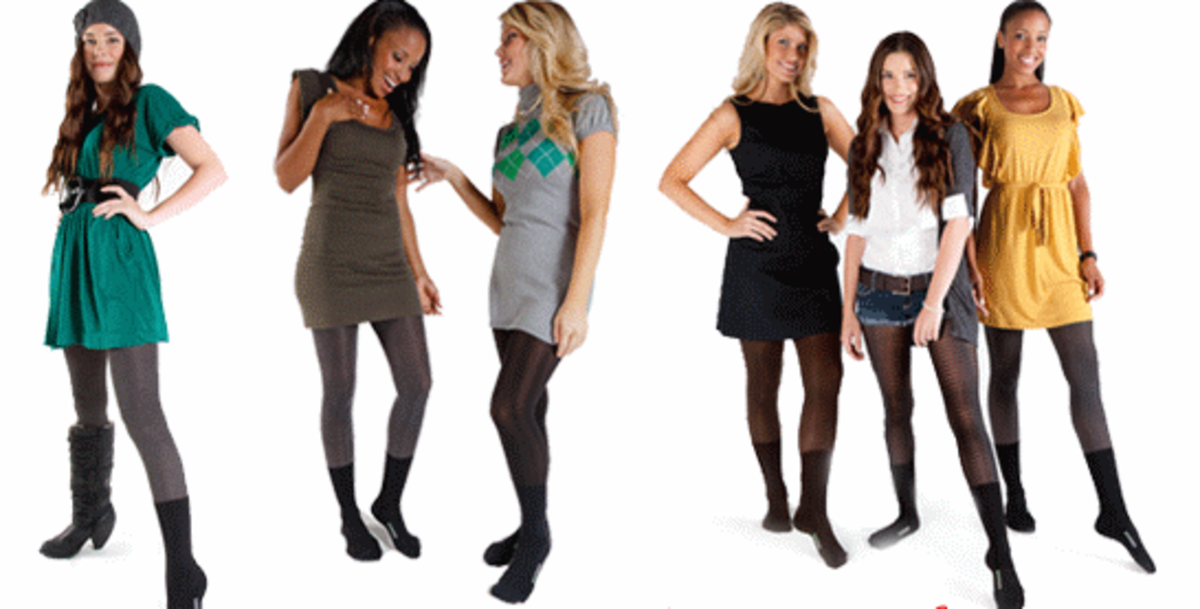 With winter here and the cold weather upon us, there's no need to sacrifice style for warmth. Bootights are the first tight designed specifically for boots by providing support for a smooth and controlled silhouette. With both ankle and mid-calf sock lengths available, you can still wear your favorite boots and keep your tootsies warm without any digging or rolling in in the waistband.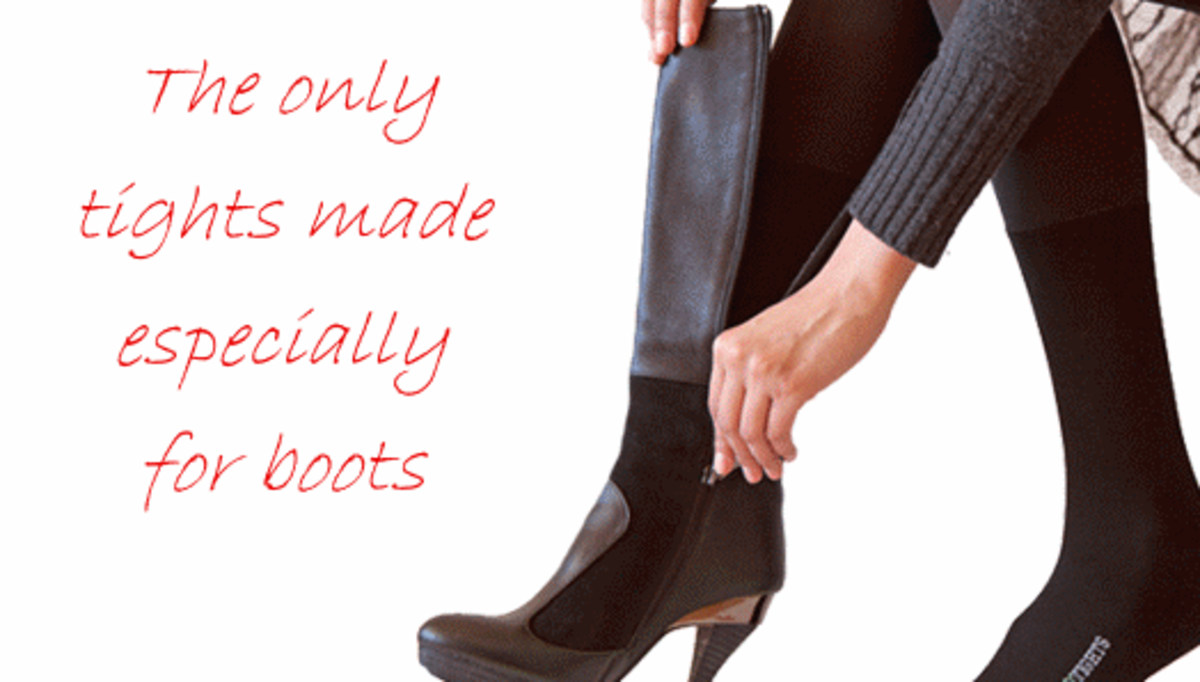 We have all been there. While getting ready to go out and wear a favorite pair of boots, you put on bulky socks and off you go. This fashion faux pas can be eliminated with Bootights. No need to borrow your husband's white sport socks anymore.  This is how Shelby Mason, the founder of Bootights came up with the idea. She had to show her tubesocks while on the security line at the airport. Not wanting this to happen again, she came up with the idea for Bootights.
They run true to size. Be gentle while putting them on to avoid a run. They average around $30 depending on the style you choose.
Patterned tights are all the rage right now and Bootights offers many choices. Cableknit, Calliope Argyle and pinstripe tights allow you to keep warm and look stylish at the same time.  Made in the USA, the attached moisture wick sock keeps your feet drier and warmer.
Click to find the store locations near you.
Kerri G. is a not only a teacher, wife and writer but a full time working mom of three savvy ladies. You can read about her adventures in traveling, fashion and money sense at Raising Three Savvy Ladies.

Momtrends was not paid for this post. We did receive samples for the purpose of review.