This week we gathered a group of NYC bloggers to talk Back to School trends. One trend we are really pushing is the lunch makeover. We're encouraging moms and dad to dump the processed food in favor of real, nutritious fare. We enlisted the help of Amie Valpone, of www.thehealthyapple.com/ to come up with some tasty lunch ideas for fall.
First up she shared a dip that can be made ahead and then packed in lunches with healthy crackers or veggies. Then we have the Turkey Wrap–a major hit at the event and I think it'll be applauded at your house too.
Carrot Coriander Dip (Gluten-Free and Vegan): Serves 4
Ingredients
6 large carrots, shredded
1 cup chick peas
2 Tbsp. raw cashews
1/4 cup almond milk
1/4 cup hemp milk
1/2 tsp. coriander
1/4 cup fresh parsley
1 tsp. lime juice
1/2 tsp. cinnamon
1/4 tsp. sea salt
1/3 tsp. freshly ground white pepper
Directions
Place all ingredients into a blender; pulse until smooth.
Transfer to the stove top, cook on low heat for 4-5 minutes or until thickened.
Kids can enjoy with sandwiches, crudites, crackers, toast or on grilled veggies.
Adults can enjoy atop grilled tofu, eggs, fish or as a dressing on salads.
Turkey Pumpkin Wraps (Gluten-Free): Serves 1
Ingredients
4 large kale, Swiss chard, romaine or Bibb lettuce leaves
4 slices organic thin sliced turkey
1 cup canned organic pumpkin
1/4 cup dried cranberries
3 Tbsp. Greek plain yogurt
1 Tbsp. almond butter
Pinch of cinnamon
2 Tbsp. fresh cilantro
Directions
Lay lettuce leaves onto a flat surface. Lay turkey on top followed by almond butter, yogurt, pumpkin, cranberries, cinnamon and cilantro.
Wrap and enjoy alone or with Carrot Coriander Dip (above).
Now it's your turn–what have you been up to in the kitchen? Share a link and be sure to stop by some of the other delicious posts. And please do add our badge and link to your site.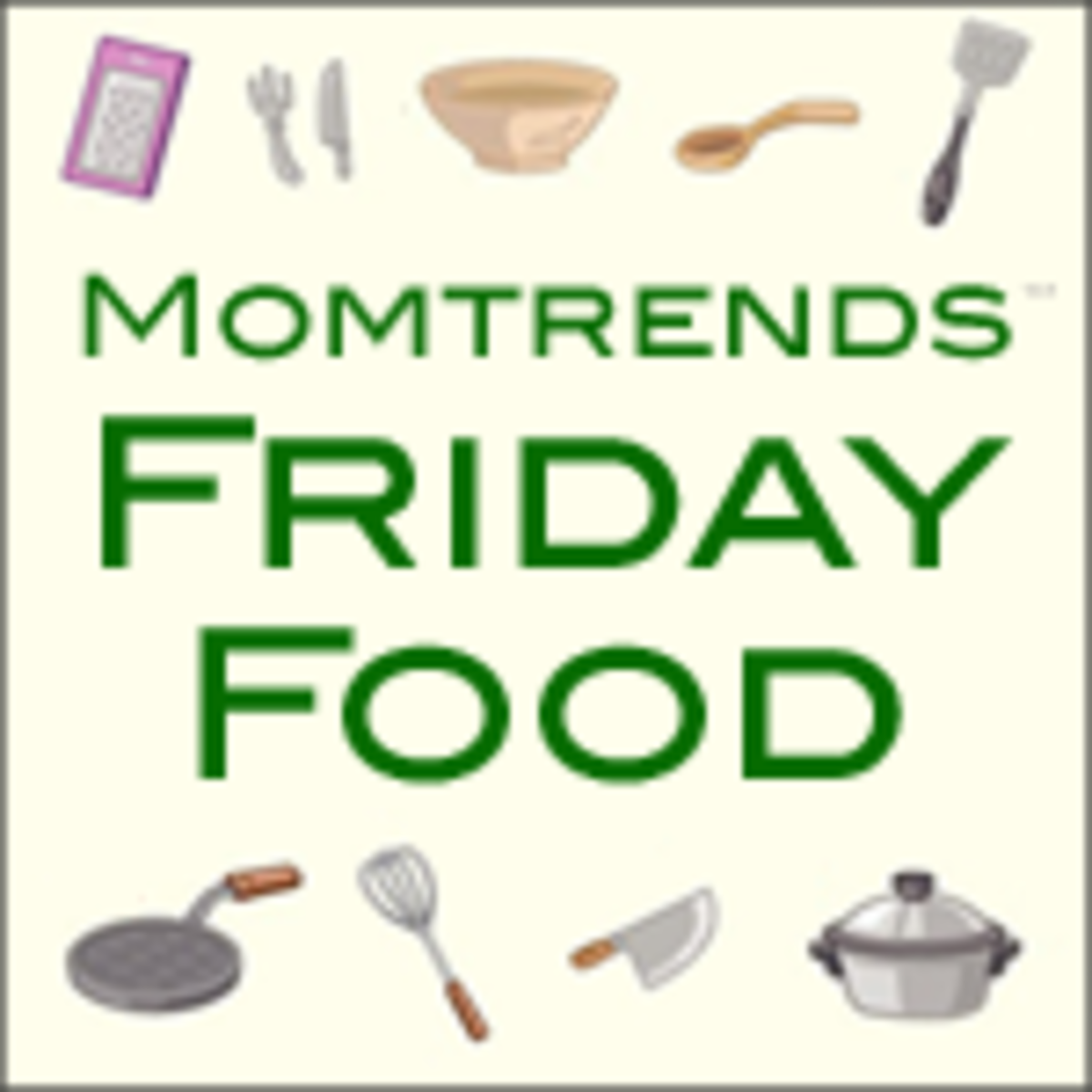 Friday Food is unsponsored. But we're all ears if your brand wants to claim this prime real estate.