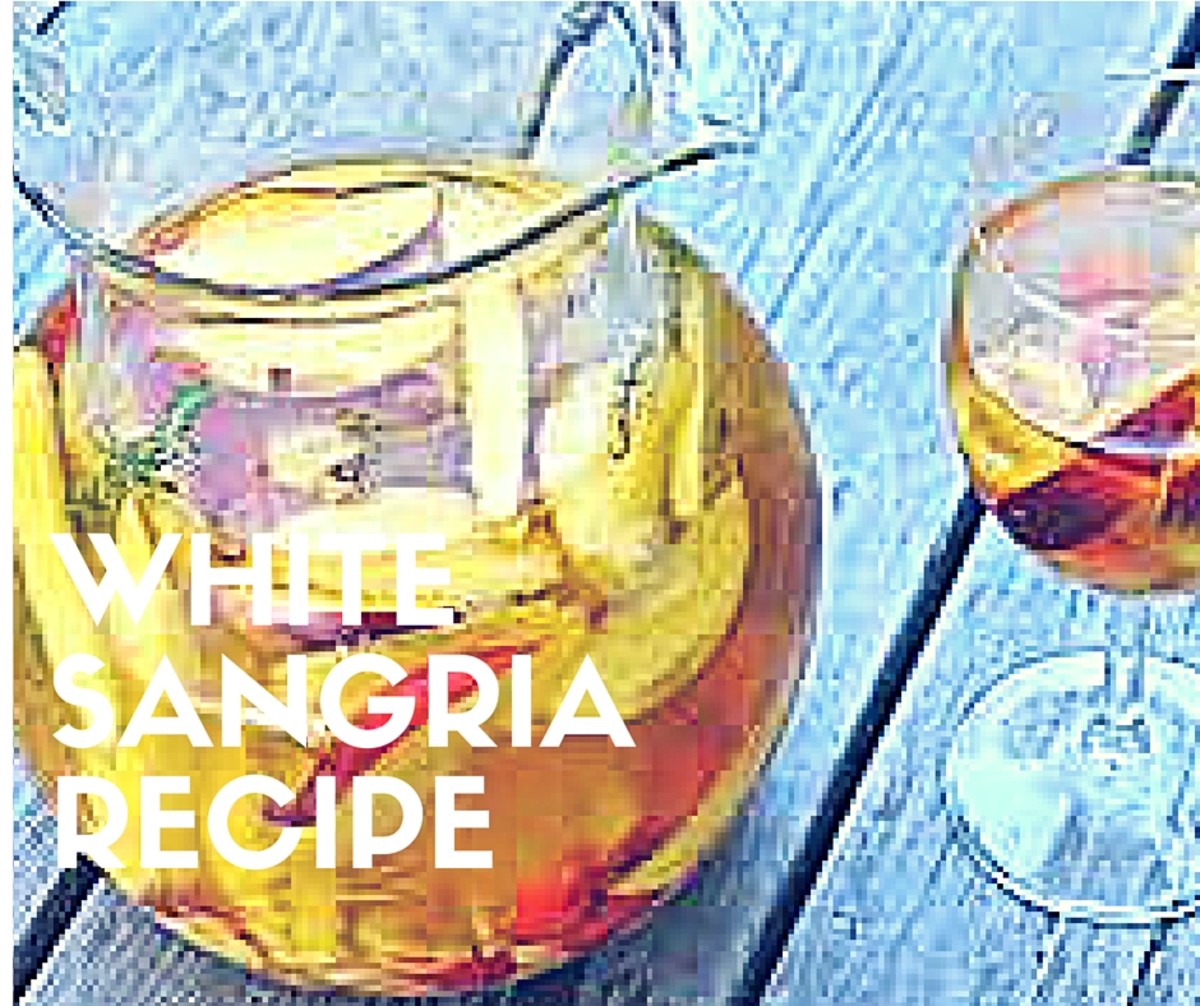 When does preparing a drink qualify as cooking? When it results is something as delightful as this White Sangria.
This past week we were visiting friends in the Hamptons. When the kids were napping, the adults enjoyed an outdoor lunch of charcuterie and a pitcher of sangria. Our hosts had made the tasty beverage the night before and let the flavors of the fruit soak in. The result: Pure summer refreshment.
The generous mix-master shared his recipe with me and I snapped a few pictures–one of the drink and one of me snuggling with my little one poolside.
Ingredients
2 small white nectarines-diced
I green apple-diced
1 bottle sparkling wine
1 3/4 cups apple juice
1 cup club soda
Add the fruit to a large pitcher. Pour in sparkling wine and apple juice. Refrigerate at least two hours (overnight is better) to draw out sweetness and aromas of fruit. When ready to serve, add club soda, and stir. Spoon some fruit pieces into glasses filled with ice, and pour.
Yield: 8 cocktails.